A House Cleaning Job Introduced Stevie Nicks to Cocaine Before She Joined Fleetwood Mac
Stevie Nicks has talked about her past drug use. She has been candid about her trips to rehab, her drugs of choice, and even how a plastic surgeon made her realize she needed to stop using cocaine.
The Fleetwood Mac singer also revealed the first time she used cocaine, and it was before she ever joined the band that launched her to the heights of fame. Here's what Nicks said and what her relationship is with drugs and alcohol today.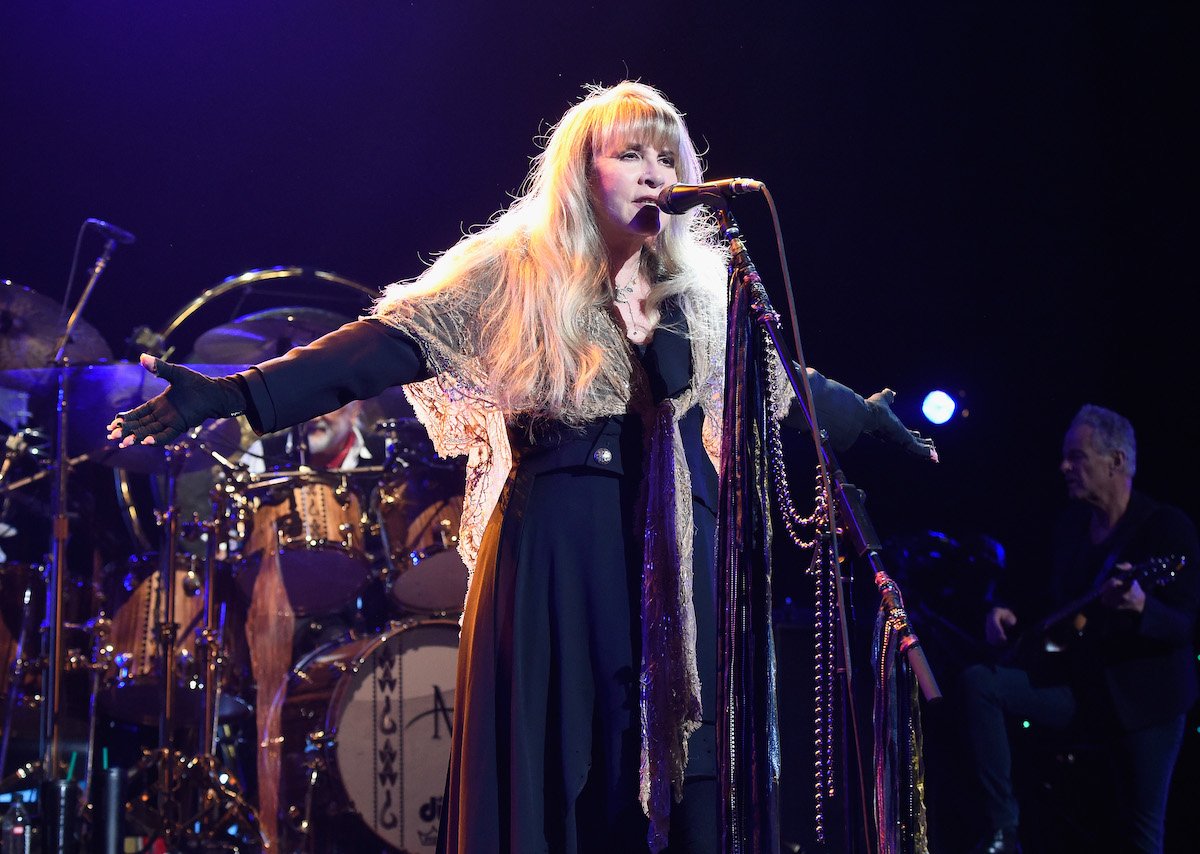 Stevie Nicks has been open about her drug use in the past 
The singer has sought professional treatment for substance addiction twice. Stevie Nicks' cocaine abuse led her to the Betty Ford clinic in 1986, and she went to another hospital in 1993 for an addiction to Klonopin, which Nicks said she was over-prescribed.
The escalation of Nicks' drug abuse was correlated with Fleetwood Mac's success. The "Gypsy" singer joined the classic rock supergroup on New Years' Eve in 1974. The band's self-titled album came out in 1975, and they followed it up with Rumours in 1977. These two albums catapulted the group to new heights of fame, pushing its members into frequent and heavy drug and alcohol use. 
The members of Fleetwood Mac were living like rockstars, which comes with access to parties and copious drugs. But drug use became a necessity more than an enjoyable pastime for Nicks. She has cited stage fright, exhausting work hours, and stressful relationships for her complicated relationship with drugs and alcohol.
"All of us were drug addicts, but there was a point where I was the worst drug addict," Nicks said (via Far Out Magazine). "I was a girl, I was fragile, and I was doing a lot of coke… so it was dangerous."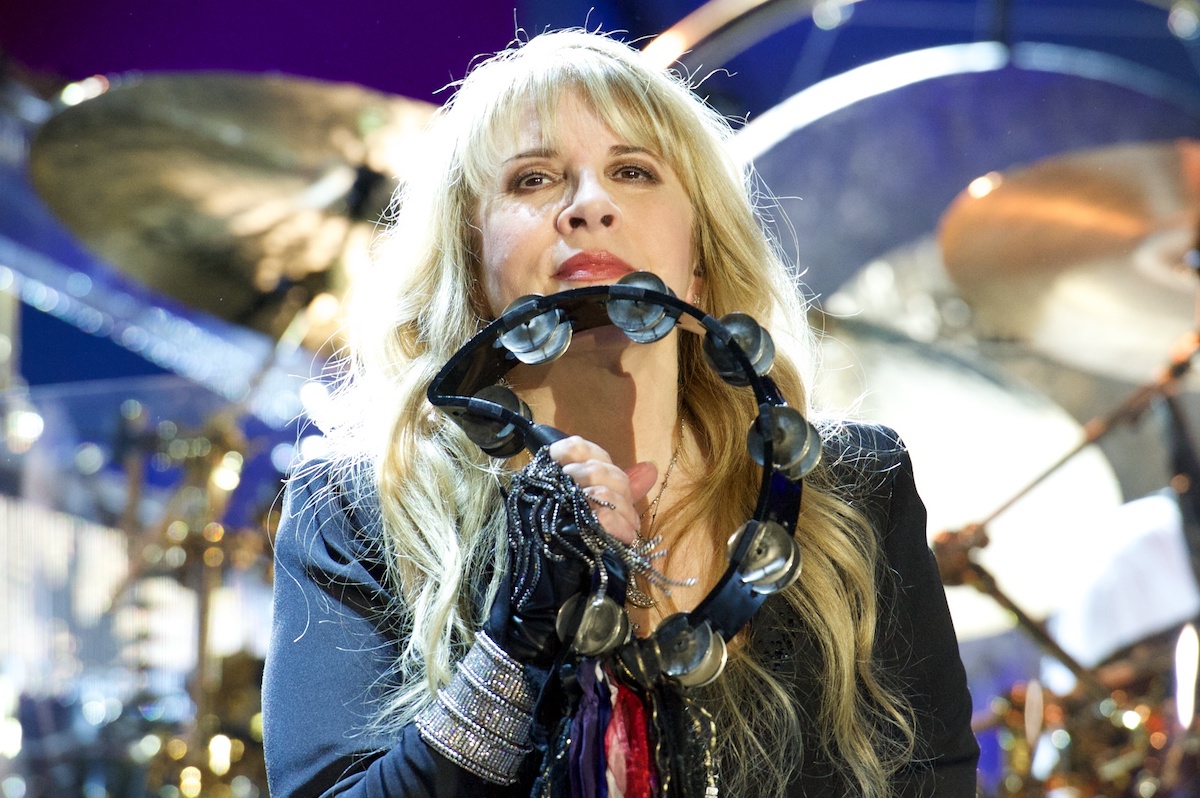 Stevie Nicks described the first time she used cocaine… and it was before she joined Fleetwood Mac
Before her first trip to rehab in 1986, the singer's drug of choice was cocaine. Stevie Nicks' cocaine use started the year before she joined Fleetwood Mac. In a 2006 interview with ABC News, Nicks revealed that she first tried the drug while working as a house cleaner. 
"I think the first time that I used coke was when I was a cleaning lady, and I was cleaning somebody's house," Nicks said. "And as a joke, they left a line of coke underneath something, just to see if I was really a thorough house cleaner. And of course I was, and of course I found it. That's the first time that I actually remember using it. That was like 1973."
Nicks implied she wasn't surprised or afraid to find the drug while cleaning because of society's attitude about cocaine at the time. 
"It was amazing how when people talked about it, how not a big thing it was," Nicks said. "Nobody was scared. Nobody had any idea how insidious and dangerous and horrible it was."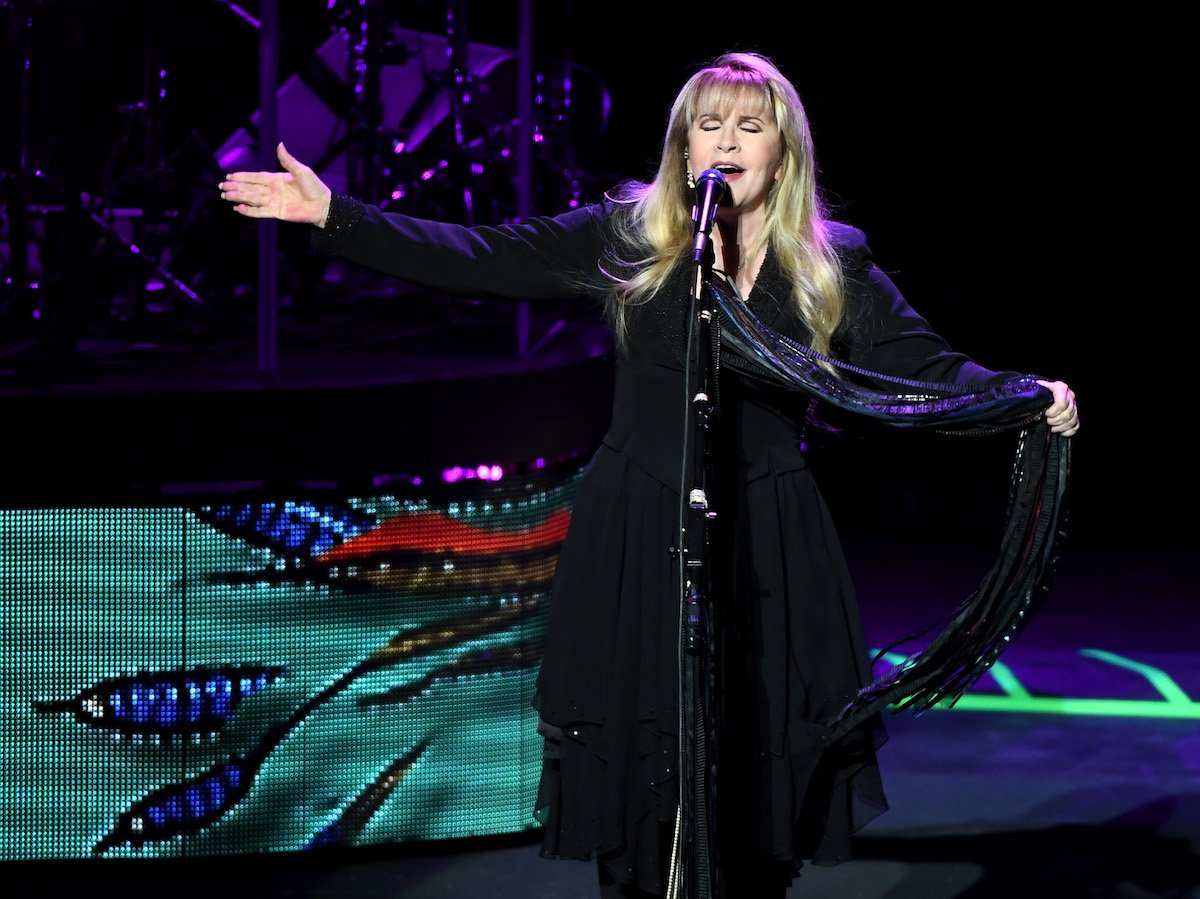 The singer said she 'can't really believe' she enjoys performing 'sober as a judge'
For Stevie Nicks, cocaine cost her millions of dollars over the course of her life. "Millions. Millions," Nicks insisted during her interview with ABC News. "And yes, don't I wish that we had that money and I could give it to cancer research today. Yes, I do."
The singer also said she wished she had never tried cocaine. "I would be happy if nobody had ever shown me that drug. And that's what I always want to be careful to tell people is that, just like everything else, for two, three years it was really fun. But it turns into a monster. So it's not worth it to do it for those two or three years of fun because it will eventually kill you."
Now, the strongest substance Nicks uses is caffeine. "I'm past that, you know. I'm 65 years old," Nicks said in a 2019 interview with Vulture. "And I don't drink. I quit smoking cigarettes. I don't do any recreational drugs. And I'm really pretty happy."
The iconic songstress also revealed that she couldn't believe how much fun she had performing sober. "Sometimes I'm up on stage, and I'm going, 'I can't really believe you are actually up here, sober as a judge, having a great time.'"
How to get help: In the U.S., contact the Substance Abuse and Mental Health Services Administration helpline at 1-800-662-4357.
Source: Read Full Article