A Mystery Duggar Baby Has Family Followers Looking for Answers
It has been more than a year since Josh Duggar was arrested on child pornography charges and two weeks since he was sentenced to more than 12 years behind bars for his crimes. The Duggar family made only a few pregnancy and birth announcements during that time. The sudden lull in birth announcements deviates from the family's normal pattern and has raised suspicions among Duggar family followers. For months, Duggar critics have theorized that a secret Duggar family baby boom was happening behind the scenes. The sudden appearance of a mystery baby seen with the Duggars in recent days is further fueling the rumor mill. So, who is the mystery newborn? Family followers believe Kendra Caldwell quietly gave birth to her fourth child.
Duggar family followers think several Duggar family members were pregnant during Josh Duggar's legal troubles
Josh Duggar's legal drama tempered the amount of information the Duggar family released to the public. While some couples kept up appearances on Instagram and YouTube, others used the cancelation of the family's reality TV show as an opportunity to leave the spotlight. Since Josh was arrested, fans have theorized that at least three Duggar ladies were hiding pregnancies. They have been proven right once so far.
Duggar family followers believed John and Abbie Duggar were expecting but opting not to share the news on social media. A photo of the Abbie sporting a prominent baby bump confirmed what followers suspected. They announced their second pregnancy days later. Abbie and John opted for a low-key announcement on Instagram in May.
Abbie isn't alone in her pregnancy. Jill Dillard announced that she and her husband, Derick Dillard, were expecting their third child several months ago. Their third son is due in July. Family followers are certain that two other family members are or were pregnant recently. Kendra Caldwell appeared in Jeremiah Duggar's wedding video, looking very pregnant. Kendra, who married Joseph Duggar in 2017, never announced a pregnancy.
James, 20, is one of just a handful of unmarried Duggar boys. Presumably, the baby belonged to one of his siblings, but Duggar family followers can't figure out who the baby is. If one is to believe that every Duggar pregnancy and birth has been accounted for, only one couple currently has a newborn. In early May, Jedidiah Duggar and his wife, Katey Nakatsu, welcomed a son, Truett Duggar. Family followers are convinced the baby belongs to another Duggar couple, though. Some evidence suggests the baby could belong to Joseph Duggar and Kenda Caldwell.
A Duggar family follower spotted several family members out to dinner with a newborn
James' photo isn't the only mystery baby followers have seen with the Duggar family in recent days. Another mystery baby sighting occurred in Northwest Arkansas. A Duggar family follower took to Reddit to share a photo of the Duggar family out to dinner. The poster's photo shows Joseph Duggar, Kendra Caldwell, their children, and several other Duggar family members sitting at a table together.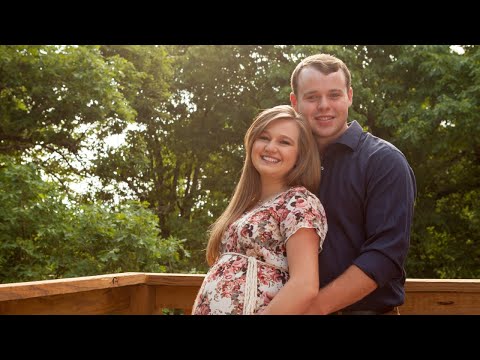 According to the family follower, two of Josh Duggar and Anna Duggar's sons were in attendance, as were Jim Bob Duggar and Jackson Duggar. The most interesting thing about the image is a stroller parked next to Joseph. A newborn is seen swaddled and sleeping in the carriage. Considering the adults eating together, the baby could only really belong to Joseph and Kendra, but the couple never announced a fourth pregnancy. Still, it appears to be a pretty open secret that they were expecting. Why they opted not to share the news is anyone's guess.
Joseph and Kendra appear to be the Duggar couple most likely to have more children than Jim Bob and Michelle Duggar. The duo married in 2017 and welcomed their first child nine months later. Their second baby was born 17 months after. Just over a year later, they welcomed their third child. Based on Kendra and Joseph's family planning, they were long overdue for a pregnancy announcement. If the couple really did welcome baby number 4, they have four children under 4. Kendra is just 23 years old.
Source: Read Full Article