Amanda Gorman Honors Simone Biles With an Original Poem — Titled "The Greatest," Naturally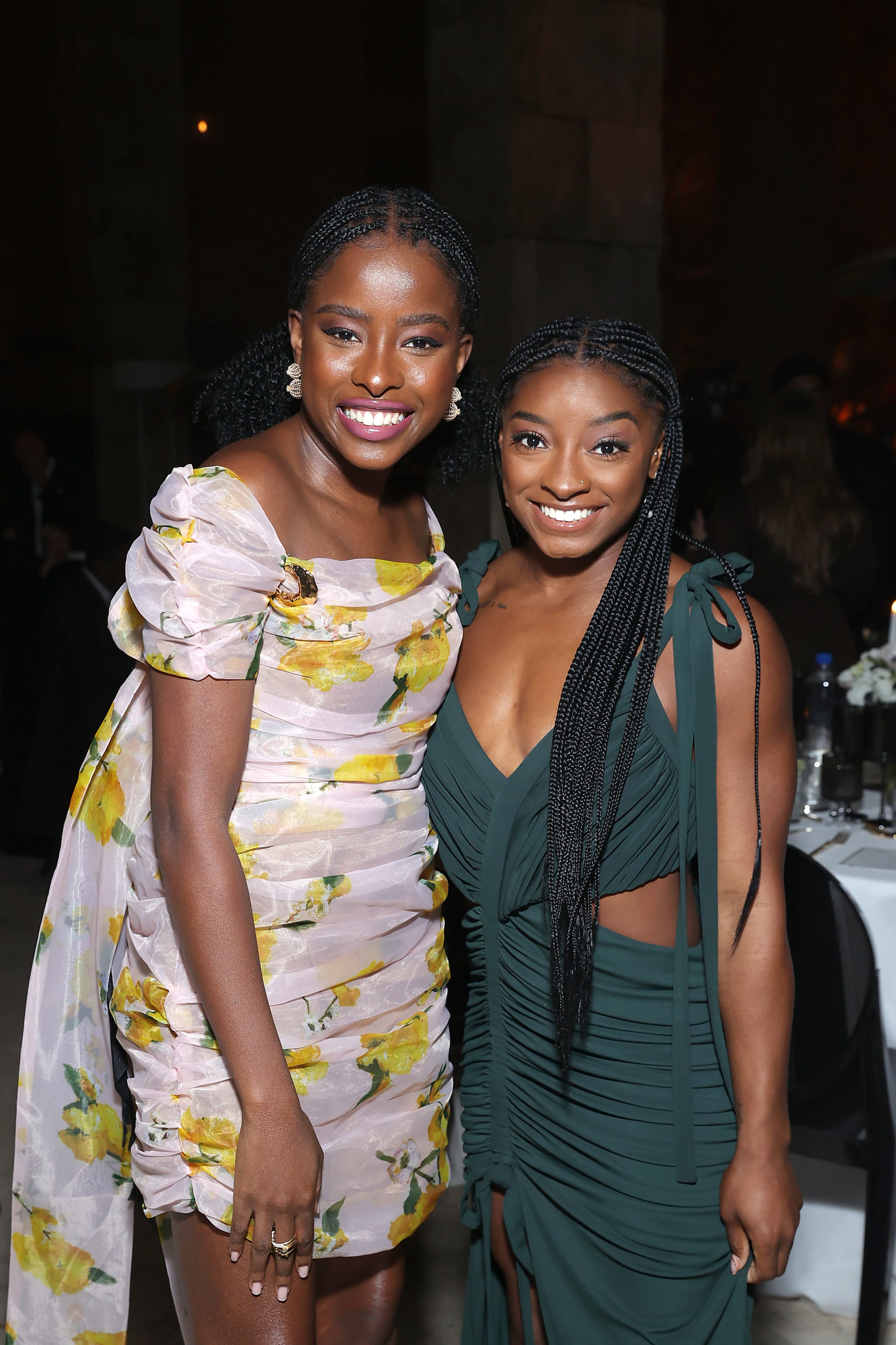 Image Source: Getty / Emma McIntyre
How on earth can one possibly sum up the multifaceted powerhouse that is Simone Biles? Amanda Gorman took on the challenging task during the 2021 InStyle Awards and passed with flying colors — because of course she did. Before presenting the decorated gymnast with The Original award during the ceremony in Los Angeles on Monday, Amanda recited an original poem she penned about Simone titled "The Greatest," honoring the woman behind her impressive collection of 32 medals.
"She is a champion because she never settles for less than the rebel she is," Amanda said. "That is what it means to be Biles bold, a beauty to behold at just 24 years old. She is such a treasure. Her worth measures more than gold." The activist also seemingly wove in a reference to how Simone bravely spoke up about former USA Gymnastics doctor Larry Nassar's abuse, stating, "Simone has shown that power is from listening to a voice that is your own, that greatness lies not in if we've won but if we've grown and that when one woman speaks her truth, she is never alone. Simone is a fighter on fire, a survivor, speaking not a solo but as part of a choir, raising up the women beside her."
Of course, Amanda couldn't resist slipping in a mention of Simone's nickname, the GOAT, before welcoming the all-star athlete on stage. Watch Amanda deliver her spot-on poem about Simone at the 21:36 timestamp in the video below — 'cause it doesn't get much better than one queen admiring another queen.
Source: Read Full Article