Ashley Tisdale thanks her doula for an 'amazing labor experience'
https://www.instagram.com/p/CNAhuqglNCf/
A post shared by Ashley Tisdale (@ashleytisdale)
Ashley Tisdale welcomed her daughter, Jupiter Iris, last week. So far, she's been pretty generous on social media with updates. For her one-week update, Ashley posted some birth day shots of herself in her birthing room and thanked everyone involved in Jupiter's delivery. Ashley thanked, "the nurses at Cedars that took such great care of us" and her "badass" doctor as well as her "amazing husband," Christopher French. But she gave a big shoutout to her doula, Lori Bregman, who, according to Ashley's caption, "was the game changer."
https://www.instagram.com/p/CNC_uZFlI7u/
A post shared by Ashley Tisdale (@ashleytisdale)
We were just asking my niece, who is studying to be a midwife, about the differences between doulas and midwives. You can read the differences on Heathline as I know whatever I transcribe by way of definition will leave something out to someone. I did not have either a doula or midwife at my birth. A doula sounds pretty great, though. The prep books I read mentioned creating a relaxing atmosphere with soothing music. I knew music would eventually annoy me if I was in pain so I brought a bunch of stand-up comics on CD, because laughter is the one thing that truly relaxes me. My nurse ended up loving it because my cervix refused to dilate after several hours and contractions. Once I got my epidural, I laughed so hard listening to the CDs, I went from 3 to 10 cms in 40 minutes. So I guess Eddie Izzard was my doula.
But it would be nice to look back on childbirth as such a pleasant experience. Ashley admits there was pain, but her recollection is "Calm, peaceful, letting go of fear and being super present." I mean, that sounds like my last facial. Who cares if that's mother's brain whitewashing it, if that's her memory of it, beautiful. Once again, I'm happy all are healthy and delighted to know it was such an incredible experience for everyone.
I wondered about Jupiter getting a nickname and it looks like she has one – Juju. I can't believe I didn't think of that. Juju's nursery has a full pictorial on the frenshe website. It's beautiful. Since they'd already picked out the name, they decorated the room in the colors of Jupiter. It's beautiful. The crib – OMG. But as Ashley wrote, it is pricey. It's a lovely nursery and I'm sure it's worthy of little Jupiter. So far we just have a back-of-the head shot of her, but look at all that hair!
https://www.instagram.com/p/CM7VvfGlPkz/
A post shared by Ashley Tisdale (@ashleytisdale)
https://www.instagram.com/p/CNFmOUbl3nB/
A post shared by Ashley Tisdale (@ashleytisdale)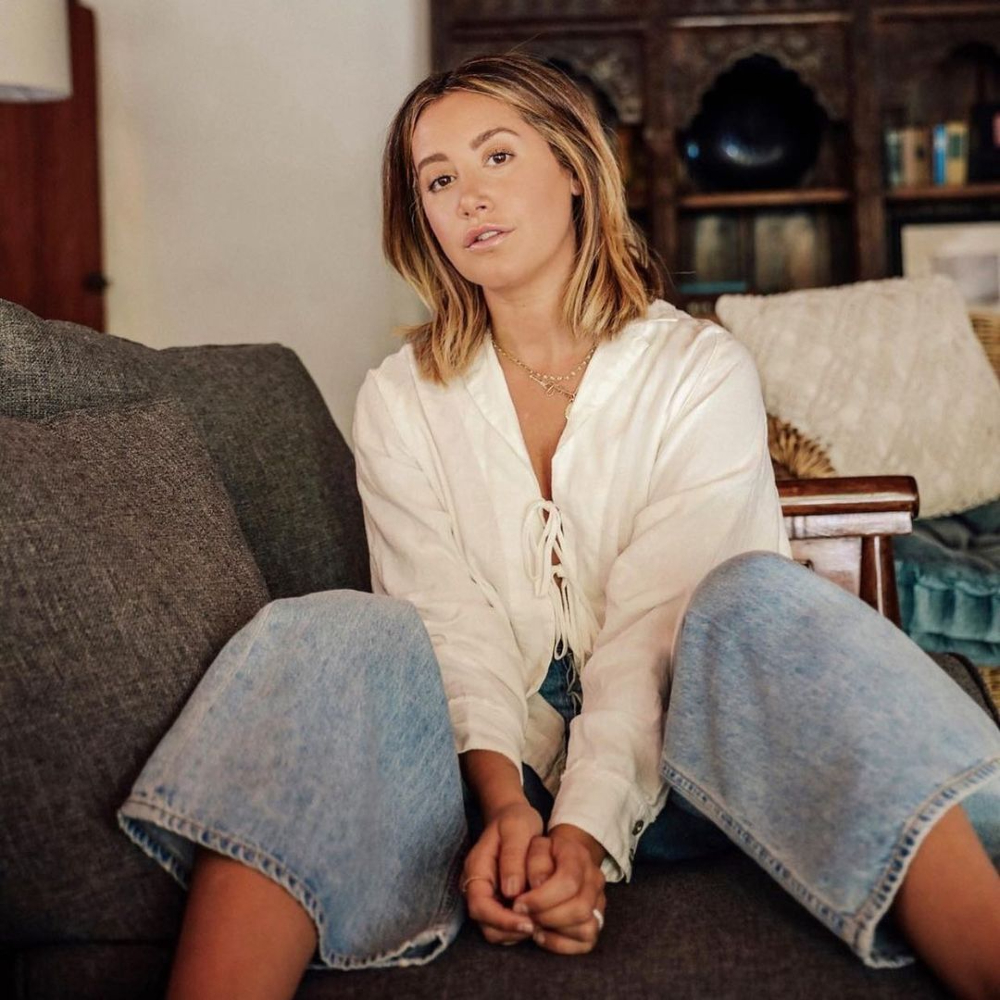 Photo credit: Instagram
Source: Read Full Article