Bill Cosbys Surprising Release From Prison Has The Internet Fuming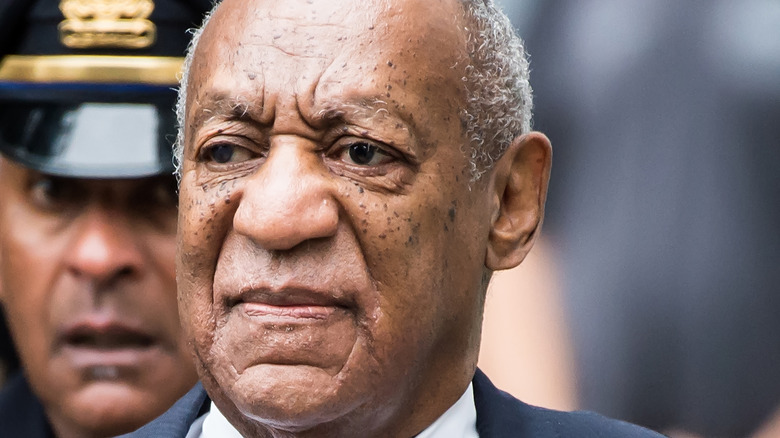 The Pennsylvania Supreme Court just overturned actor and comedian Bill Cosby's sexual assault conviction, according to U.S. News. The court found that Cosby's agreement with a previous prosecutor was "an affront to fundamental fairness," and as such he had been denied a fair trial in 2018, per The New York Times, NBC News. As a result, Cosby will be freed from prison this afternoon, after serving a three- to 10-year sentence in a maximum-security prison outside of Philadelphia.
The high court's opinion is in contrast to that of an interim court, which upheld the trial verdict in 2019. "When an unconditional charging decision is made publicly and with the intent to induce action and reliance by the defendant, and when the defendant does so to his detriment (and in some instances upon the advice of counsel), denying the defendant the benefit of that decision is an affront to fundamental fairness, particularly when it results in a criminal prosecution that was foregone for more than a decade," the court opinion reads, per NBC News.
Critics and media personalities alike have voiced their disbelief on Twitter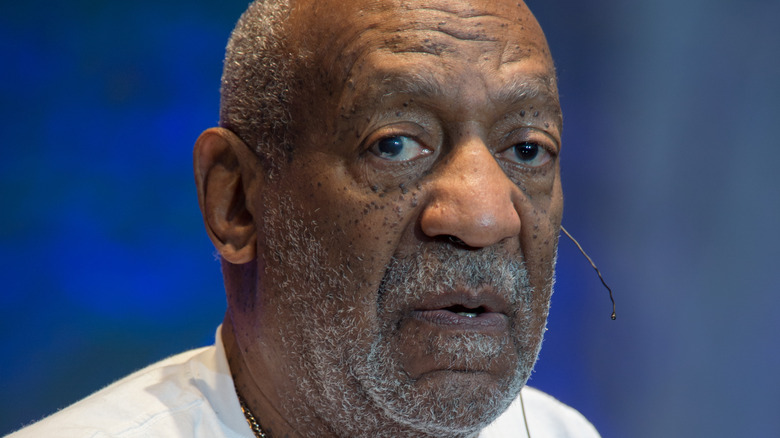 For many, Bill Cosby's conviction in 2018 felt like positive change in Hollywood and beyond. Now, the Pennsylvania Supreme Court's reversal of the decision is a step backward in the eyes of the #MeToo movement, as Bloomberg News notes. In the future, prosecutors could be more wary of calling other accusers in similar cases.
Many critics and influencers took to social media to voice their anger at the decision. "On today's episode of 'How the Justice System Fails Victims': Bill Cosby is released on a technicality," former Congresswoman Katie Hill tweeted. "'When you're a star, they let you do it. You can do anything.' Bill Cosby is a free man. The rich and powerful play by their own rules," writer Wajahat Ali wrote.
Businesswoman Shannon Coulter also pointed out why the decision was painful for sexual assault survivors. "Here are the SIXTY women who came forward with accusations against Bill Cosby. I never want to hear the question 'Why didn't she come forward?' again in my life," Coulter wrote, attaching a USA Today article listing Cosby accusers.
According to ABC News, Cosby's publicist, Andrew Wyatt, will be picking him up to leave prison this afternoon.
If you or anyone you know has been a victim of sexual assault, help is available. Visit the Rape, Abuse & Incest National Network website or contact RAINN's National Helpline at 1-800-656-HOPE (4673).
Source: Read Full Article