Boston Red Sox Shoot Shot with Jennifer Lopez, If Ben Affleck Can Get Her Back …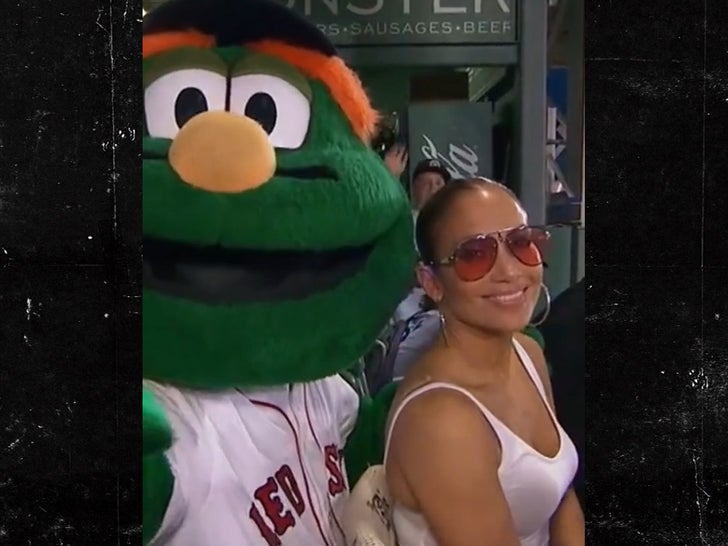 With Ben Affleck back in the picture, the Boston Red Sox clearly see an opportunity to land a huge (possible) free agent … Jennifer Lopez!
Yeah, we know … Jenny's from the Bronx, but since she split with A-Rod, it's hard to see her rooting for the Yankees any time soon.
Plus, the NY Mets rejected her offer to buy the team a few months ago — guessing she ain't supporting them either.
So, leave it to Boston to make a move to win over one of the most famous celebs in the world … and they might have a real shot!
The Red Sox posted a video to TikTok reflecting on the time J Lo took in a game at Fenway Park back in 2019 — when the Sox played the visiting L.A. Dodgers.
Waiting for your permission to load TikTok Post.
A-Rod was working the booth for ESPN that night — and while he was distracted, seems Jennifer really hit it off with the Red Sox mascot, Wally!
Now, with Lopez spending some quality time with Affleck — one of the most diehard Boston fans on the planet — the Red Sox are hoping she'll join him back at the Park the next time he catches a game in person.
"To the girl on the Monster from Sunday Night Baseball in 2019, We will never forget you," the Red Sox posted … "Come back soon. We miss you."
Think it'll work?
Source: Read Full Article