Bradley Cooper and Irina Shayk's Custody Agreement Says They Have to Live in the Same City
It's been nearly two months since Bradley Cooper and Irina Shayk called off their four-year relationship, and now the exes are working out a custody agreement for their 2-year-old daughter, Lea de Seine.
According to multiple TMZ sources who are connected to the actor and model, they've agreed to share legal and physical custody of Lea. One major part of their agreement is that they both have to live in the same city so Lea doesn't have to travel back and forth to be with either parent, which is really similar to Anna Faris and Chris Pratt's arrangement.
(Anna and Chris have agreed to live within five miles of each other in order to reduce the amount of stress put on their son, Jack, until he finishes the sixth grade.)
So where will B. Coop and Irina call home? Well, they agreed to stay put and live in New York City. But living in the same city shouldn't be all that awkward for Bradley and Irina because NYC is HUGE, and it would be super easy for them to avoid ever seeing each other if they wanted to.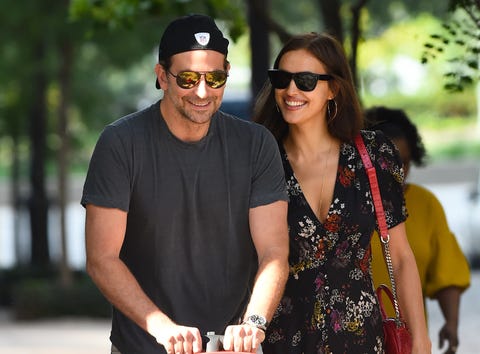 And since they're really busy industry people, they'll also adjust their time with Lea based on their work schedules. If this sounds like a strict agreement to you, know that theirs isn't legally binding and isn't even formally written down—it's just something they came up with as co-parents.
Ultimately, their focus is on their daughter. When they first broke up, an Entertainment Tonight source said:
Looks like they're sticking with the plan so far! Kudos!
Source: Read Full Article