Dale Earnhardt Jr.'s Niece Uninjured After Horrifying Crash At Race Track
Scary moment at the race track Tuesday … Dale Earnhardt Jr.'s 18-year-old niece was involved in a horrific crash — but miraculously escaped uninjured!!
It all went down at a USAC Racing event at Red Dirt Raceway in Oklahoma … where Karsyn Elledge — whose mom, Kelley Earnhardt Miller, is Jr.'s older sister — flipped her sprint car multiple times over a barrier and fencing.
Elledge was coming down turn 3 at the track when she lost control … causing her car to go airborne and tumble several yards OVER a wall before coming to a stop.
The video is crazy … but, somehow, Elledge — whose goal is to follow in her family's famous racing footsteps — was able to walk away from the wreck under her own power.
"Tonight I am so very thankful that all my safety equipment did it's job & that my team built a safe car," Elledge wrote after the crash … "Thank you to everyone who's reach out, I am sore, but most hurt is my pride."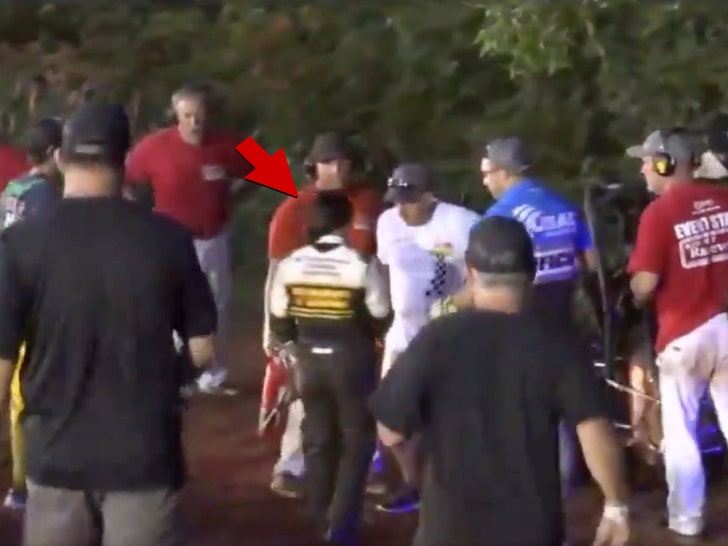 It's great news … seeing as the incident hits WAY too close to home for Earnhardt racing fans. Remember, it was just 18 years ago that Dale Sr. tragically passed away in a wreck at Daytona International Speedway.
For her part, Sr.'s daughter sure seemed happy Elledge walked from the crash just fine, writing, "[Karsyn] is ok, shaken up as you can imagine. Thanks for everyone checking on her and being concerned!"
Source: Read Full Article