Gossip Girl Season 2 Heres Everything We Know, So Far
We finally got some news on Gossip Girl season two on Thursday (October 27)!
The revival series will be back on HBO Max before we know it and we're taking a look at all of the details that have been revealed so far.
Filming has already wrapped earlier this year and they did go to Italy. Last fall, showrunner Joshua Safran previously teased that season two would be going out of the country.
Click inside to find out all the details revealed about season two of Gossip Girl…
Keep scrolling below to get all the details on Gossip Girl season two…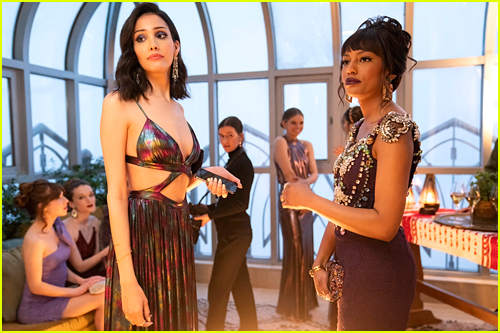 What is the plot?
It's the second semester of Junior year, and Gossip Girl is leaving no stone unturned in her effort to control the scandalous lives/spin the scandalous lies of Manhattan's elite. She's learned a thing or two from her first go-round — namely what her audience wants, they shall get.
It's time for her to turn the heat up on what's been simmering (Julien, have you met Monet?) as well as look at her own impact, and how she can make it more catastrophic than it was before. Even if that means lying to do it.
Old enemies, new allies, constantly shifting sands — this semester, there can only be one queen, and by the end of the school year, everyone will know where the bodies are buried, and just who was holding the shovel.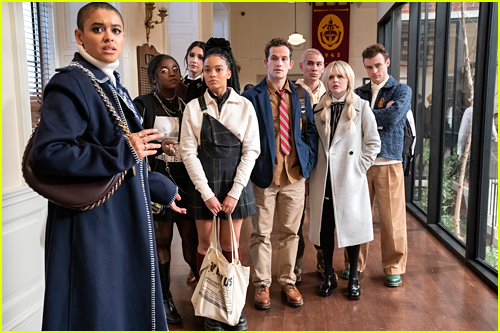 Which stars are returning?
Series regulars Jordan Alexander, Eli Brown, Thomas Doherty, Tavi Gevinson, Emily Alyn Lind, Evan Mock, Zion Moreno, Whitney Peak and Savannah Lee Smith are ALL returning.
Grace Duah, who appeared briefly in season one as Zoya's friend Shan, will join as a series regular.
"There's a major detail about her character that you learn, and as the season goes on, there's romances and missed connections," showrunner Joshua Safran said to Teen Vogue about Grace.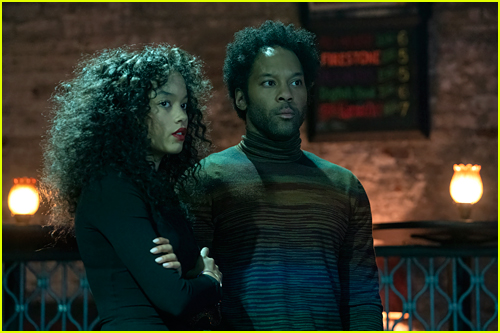 Who are the guest stars?
While they haven't been officially revealed, yet, it is likely that Jonathan Fernandez (Zoya's dad Nick), Adam Chanler-Berat (Jordan Glassberg), Megan Ferguson (Wendy), Luke Kirby (Julien's dad Davis), Jason Gotay (Rafa Caparros) and Todd Almond (Gideon, Max's parent) will all return. We can also hope to see Laura Benanti (Audrey's mom Kiki) as well!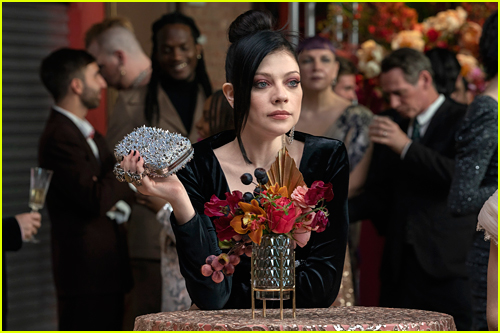 Are any original Gossip Girls stars returning?
YES! So far, we do know that Michelle Trachtenberg will in fact be back as Georgina Sparks. Her appearance was first revealed back in June.
"What she brought to the original series was anarchy," Joshua told Teen Vogue. "She's an anarchist. She'll just do anything and just for any reason she decides. So we brought that energy to the first show, and then we brought that energy back to this one. She's the same, and that's what I think is so fun, that Michelle is older, we're all older, Georgina is older yet has the exact same energy. She's out of time."
He added, "Michelle inhabits that role so fully and so thoughtfully and just knows what she's there to do, knows how she fits into this universe."
If you missed it, these OG characters all made appearances in season one.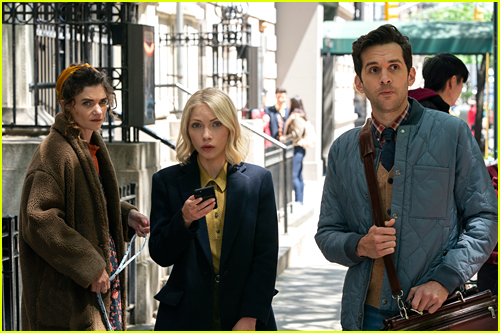 When does it premiere?
Gossip Girl season two is set to premiere on Thursday, December 1st on HBO Max.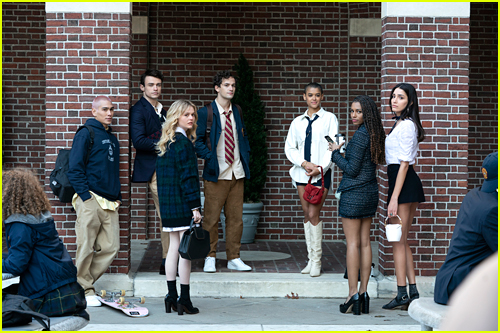 Is the trailer out yet?
No, at this time, the trailer has not yet been released. Stay tuned!
Source: Read Full Article