Heres What The Cast Of My Girl Looks Like Now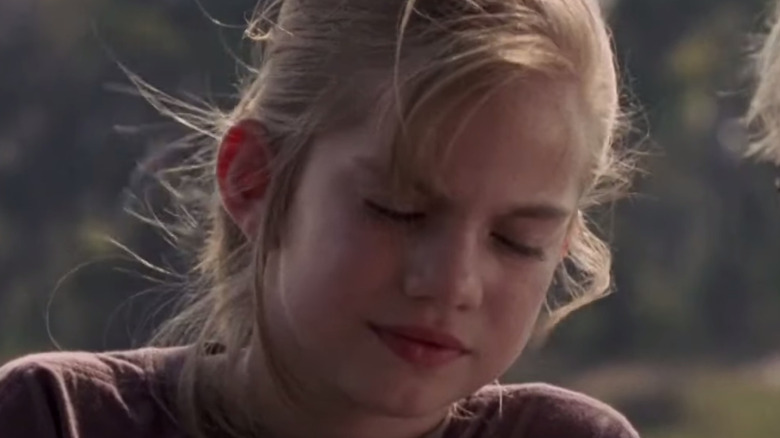 Iconic coming-of-age movie "My Girl" is firmly embedded in the minds of many of us, being something a lot of us have grown up with. The film, notable for starring a young Macaulay Culkin around the time he was also filming the "Home Alone" movies, as well as Anna Chlumsky, Jamie Lee Curtis, Dan Aykroyd, and others (via Cheat Sheet), grossed nearly $60 million in the U.S. alone (via Box Office Mojo) and is enjoyed just as much today as it was when it premiered decades ago.
Yup, "My Girl" really is decades old, as hard as it is to believe. Released in 1991 (via IMDb), t's older than Miley Cyrus, Justin Bieber, and Cara Delevingne. Culkin and Chlumsky — while we might instinctively think of them as fresh-faced tweens — are now adults with children of their own, and the rest of the cast have all changed over time too. Let's find out what the cast of "My Girl" looks like now.
Anna Chlumsky is married with two children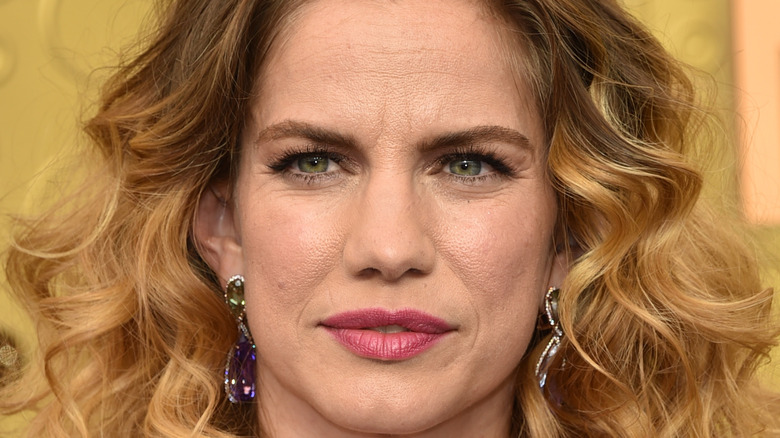 Where better to start with than with Anna Chlumsky herself? Portraying main character Vada Sultenfuss in both "My Girl" and its sequel, she was the star of the show and has continued acting as she moves through adulthood — from 2012 to 2019 she played Amy Brookheimer in HBO's "Veep", and has received six Emmy nominations for her supporting role.
She starred in a handful of movies and shows as a tween and teen during the '90s, but took a break from acting in the late '90s to focus on college — Chlumsky attended the University of Chicago and graduated in 2002 with a BA in international studies (via CNN). However, she decided to return to acting a few years after finishing school (via The Daily Beast), making a few guest appearances in the likes of "30 Rock" and "Law & Order" before landing her role as Brookheimer in "Veep" (via IMDb). 
Away from work, Chlumsky got engaged to Shaun So, a member of the Army Reserve she'd met in college, in 2007. The pair then got married in 2008, and have two daughters together. The first was born in July 2013, and the second was born in August 2016 (via People).
Macaulay Culkin is also a proud parent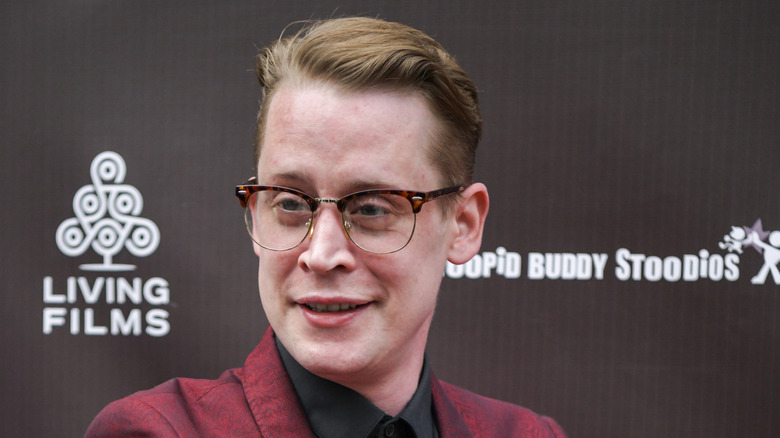 Like his co-star above, Macaulay Culkin made waves as a child star before taking a break from acting. After spending the early '90s as Vada's best friend (and first kiss) Thomas J. Sennett in "My Girl," Kevin McCallister in "Home Alone," and the titular character in "Richie Rich," among other roles, Culkin retired from acting in 1994 (via IMDb). He then attended a private Manhattan high school and stayed away from the limelight for a few years before returning to acting in the 2000s. In 2004, he was arrested for the possession of cannabis, Xanax and Klonopin, and received three one-year suspended prison sentences (via The Guardian).
He fronted comedy rock band The Pizza Underground for a few years in the 2010s, and in 2018 made headlines for legally changing his full name to "Macaulay Macaulay Culkin Culkin" (via Insider). From 2002 to 2010, Culkin was in a relationship with actress Mila Kunis, before they split to stay friends instead, and he's been with fellow "Changeland" star Brenda Song since 2017. She gave birth to the couple's son, and Culkin's first child, in April 2021 (via Global News). 
Jamie Lee Curtis has starred in New Girl and Scream Queens in recent years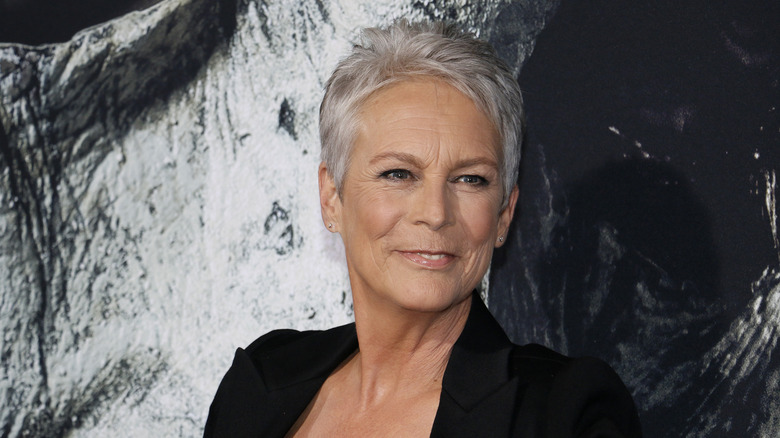 Jamie Lee Curtis is one of the most iconic actresses in Hollywood and shows no signs of slowing down. Coming from an acting family, with her parents being the late Tony Curtis and Janet Leigh (via the Daily Mail), Curtis entered acting herself in her late teens and got a reputation as a "scream queen" through her roles in a number of horrors (via Cinema Blend). She later branched out, appearing in 1983 comedy "Trading Places" alongside her future "My Girl" co-star Dan Aykroyd, and 1988's "A Fish Called Wanda,"before her roles in both "My Girl" films in the '90s (via IMDb). 
After "My Girl," she appeared in "Freaky Friday" alongside Lindsay Lohan, among a number of other movies, and has raised two adopted children with her husband Christopher Guest, one born in 1986 and the other born in 1996 (via Closer). In recent years, she's played the mother of main character Jess in Fox's sitcom "New Girl" and also appeared in "Scream Queens," and has also become noteworthy for her political activism (via NBC News). 
Dan Aykroyd's career is still going strong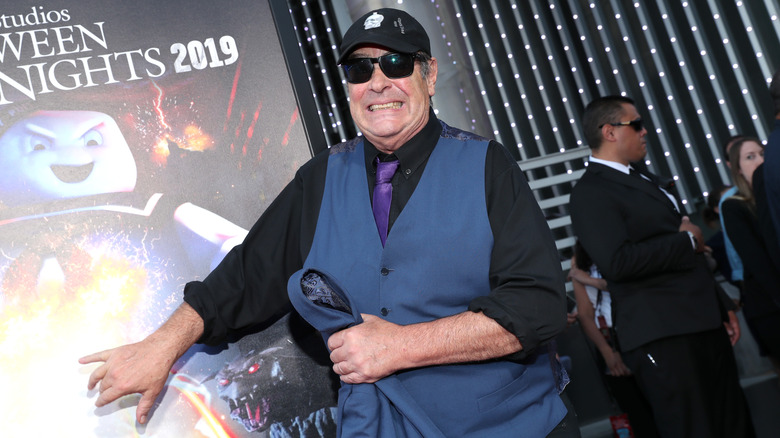 Canada-born Dan Aykroyd has enjoyed a rich career spanning decades, starring in everything from "Ghostbusters" to "The Blues Brothers" to "Driving Miss Daisy" — and of course "My Girl" (via IMDb). Having been in showbiz for most of his life, we've seen him go from a young man to a veteran of the screen, and plenty has changed over that time. As a teen, he actually planned to become a priest but changed his mind when he was 17 (via BBC), instead looking towards the arts.
Since the turn of the millennium, his roles have generally been smaller, being part of the cast of "Pearl Harbor" and "50 First Dates" among other films, while he voiced Yogi Bear in the 2010 film of the same name and had guest voice roles in "Family Guy" and "The Simpsons." He married Donna Dixon, who he met on the set of "Doctor Detroit," in 1983, and they have three daughters: Danielle (also known as singer-songwriter Vera Sola), Stella, and Belle (via AmoMama).
Source: Read Full Article