How Much Older Is Kanye West Than Irina Shayk?
Just a few months after Kim Kardashian filed for divorce from Kanye West, the hip-hop star reportedly found love with another famous beauty. After photos emerged of West with Bradley Cooper's ex Irina Shayk on the rapper's birthday, fans had plenty of questions about the pair including how long they've known each other and how much older the Yeezy designer is than the Russian model.
Here are the answers to those questions, plus what Kardashian just revealed about why she needed to divorce West.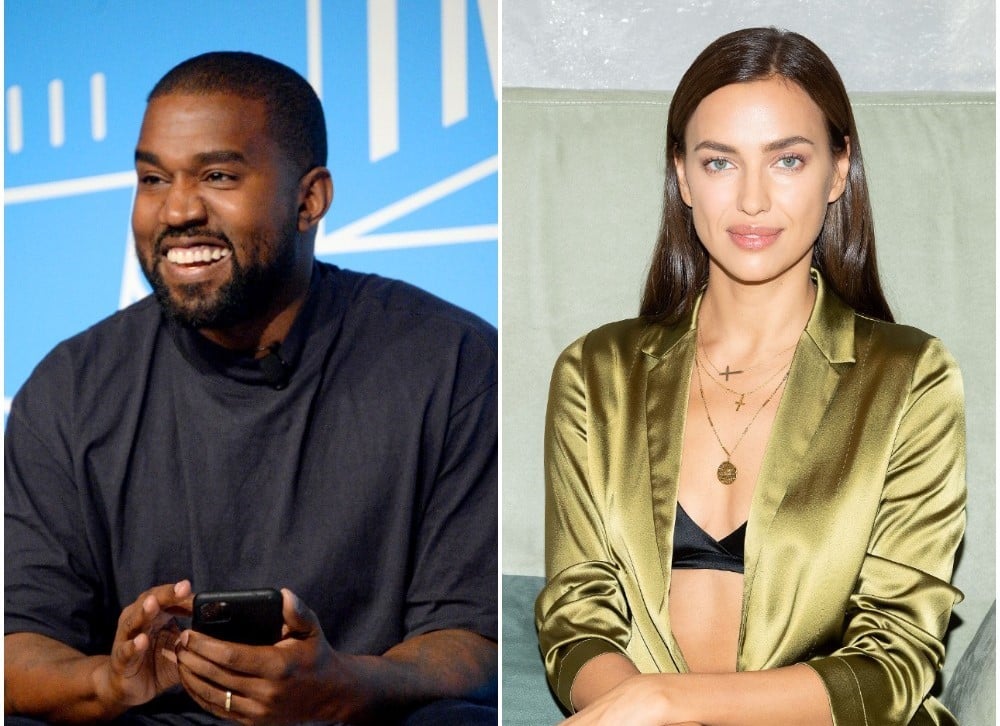 Photos released of Kanye West and Irina Shayk together in France
Amid his high-profile divorce from Kardashian, rumors have been swirling that West and Shayk are romantically involved. Those rumors went into overdrive on June 9, when the Daily Mail published photos of the two vacationing together in France.
The publication shared images of the duo strolling through the French countryside. Eyewitnesses said that they were seen taking photos of one another near the Giant Crouching Spider sculpture by Louise Bourgeois at the Château La Coste Art Centre. The media outlet also reported that they were there for the hip-hop artist's birthday and had a space rented out at the Villa La Coste hotel where they stayed for three nights before jet-setting back to the states.  
What is their age difference?
Shayk had joined West, who is nine years her senior, for his 44th birthday in France.
The pair have actually known each other for years, predating his marriage to Kardashian. Shayk appeared in West's 2010 music video for the song "Power." Two years later, she was asked to walk in the show for his Yeezy brand.
"When I got a request to participate in the show, I was very thrilled and agreed immediately," Shayk told PopSugar at the time. "I consider Kanye West to be one of those rare people that bring new ideas into the world. He brought art into music, and now he is releasing his passion for fashion and I think that it's absolutely amazing! It does not happen to many musicians. He has a good eye for fashion and he is not scared to try new things."
Kim Kardashian recently spoke out about why she filed for divorce from West
While West has been making headlines for moving on from Kardashian as the ink was still drying on their divorce papers, the KKW Beauty mogul recently made news when she got candid about the reasoning behind her decision to end their marriage.
During the series finale of her family's reality show Keeping Up With the Kardashians, the SKIMS founder talked about West spending more time at his ranch in Wyoming while she and the kids stayed in California. She admitted: "I never thought I was lonely, and I always thought, 'That's totally fine.' I can just have my kids, my husband moves from state to state, and I'm on this ride with him and I was okay with that. After turning 40 this year, I realized like, 'No, I don't want a husband that lives in a completely different state.' To me, I thought, 'Oh my God, that's when we're getting along the best but then that is sad, to me. And that's not what I want.'"
Kardashian and West have four children together: North, Saint, Chicago, and Psalm. Cooper and Shayk have one child together — a daughter named Lea de Seine.
Source: Read Full Article