Jamie Lee Curtis officiated a wedding for a Halloween superfan with cancer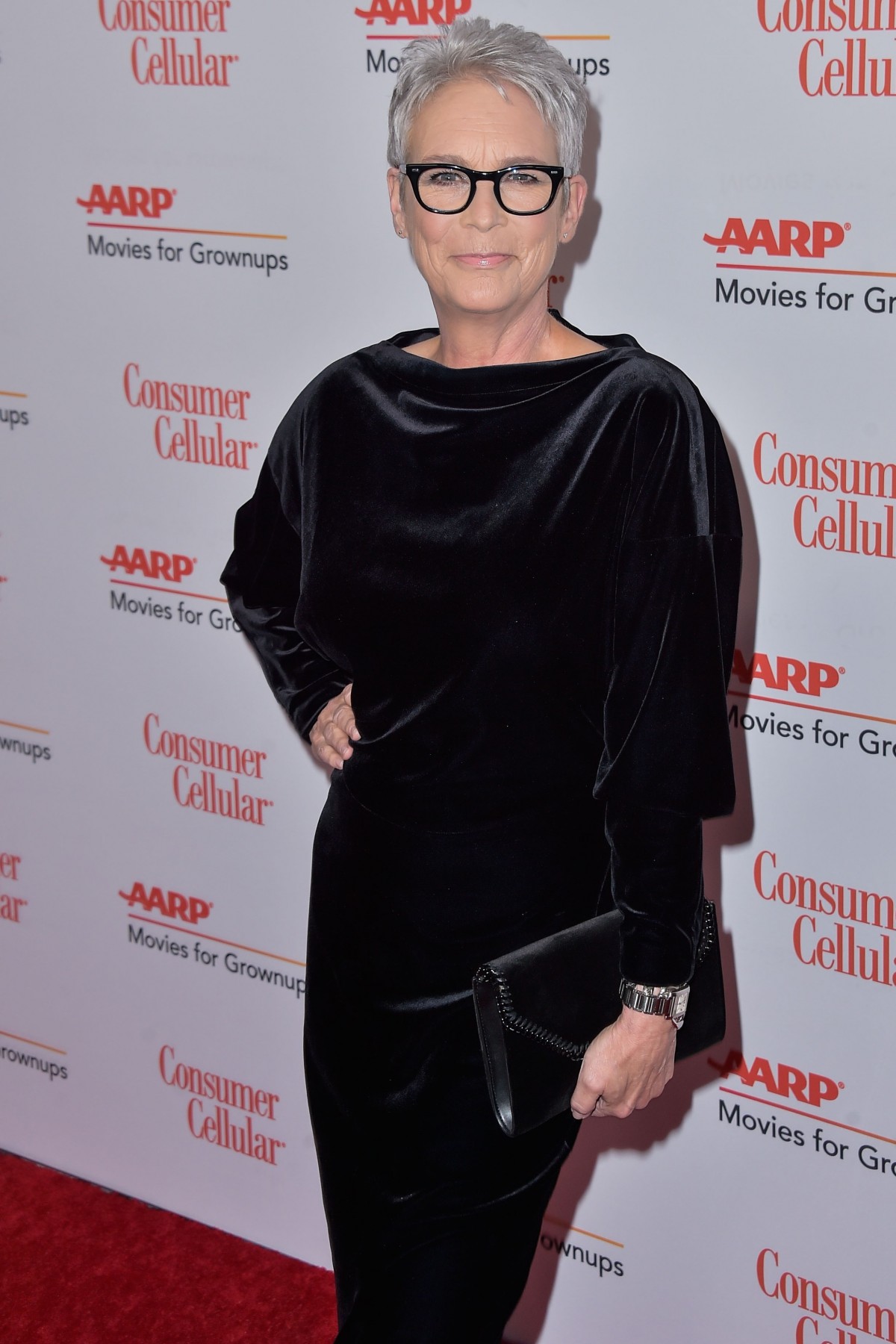 Jamie Lee Curtis was recently able to officiate a virtual wedding for a Halloween super fan who was dying from terminal cancer. Anthony Woodle worked for a movie theater in Charleston, South Carolina. The movie theater reached out to Halloween director David Gordon Greene on behalf of Woodle. Greene surprised Woodle and Emilee, Woodle's fiance, with a private screening of the new Halloween movie, Halloween Kills. Jamie Lee appeared on The Talk on Tuesday. She shared more about Woodle and Emilee and what she was able to do for them before Woodle passed. Here are a few excerpts via People:
Curtis, 61, appeared on Tuesday's episode of The Talk where she told the story of how she came to officiate the wedding of Halloween superfan Anthony Woodle, who died of cancer earlier this year.

The actress said the movie theater Woodle worked at in Charleston, South Carolina first reached out to Halloween director David Gordon Green to tell him about Woodle. Green ended up screening the upcoming sequel Halloween Kills early for Woodle, a year before the film's set to open in theaters. (It was pushed back a year due to the COVID-19 health crisis.)

"They said that a young man who works there named Anthony Woodle, very young and beautiful guy, was diagnosed with cancer and didn't have long to live," Curtis explained. "And so David showed him a movie that no one in the world has seen, he showed Anthony and his fiancée Emilee the chance to see the new Halloween movie, which I thought was just a beautiful gesture. And I simply followed it up by calling Anthony and sort of starting a conversation to say I could tell him any secret."

Over the course of the conversation, Curtis ended up agreeing to marry Anthony and his fiancée Emilee.

Curtis performed the ceremony over Zoom as Woodle and Emilee's family and friends gathered. The actress said Woodle died about an hour after the wedding.
[From PEOPLE]
This is one of those bittersweet celebrity stories. It is touching that Woodle got a chance to meet one of his idols, but heartbreaking that he passed away a couple hours after Jamie Lee officiated his wedding. I think it is wonderful that people like Jamie Lee are honoring their fans in such beautiful ways. I love how Jamie offered to officiate Woodle and Emilee's wedding after speaking with them. I also loved that she sent them the "My Hand in Yours" sculpture which made its way into the ceremony. Jamie Lee tearing up at the end also hit me in the feels.
I hope Emilee is doing well and I send my condolences to her and Woodle's family for their loss. I hope that Woodle carried this experience with him when he died. I would like to see more stories like this about celebrities. In the meantime, I hope that this story helps people see that small acts of kindness make the world a better place.
Woodle and Emilee's story was covered in the Charleston's Post and Courier newspaper, which Jamie mentioned in her interview.
Here's a clip from that interview:

A post shared by Jamie Lee Curtis (@curtisleejamie)
Embed from Getty Images
A post shared by Jamie Lee Curtis (@curtisleejamie)
photos credit: Avalon.red, Getty and via Instagram
Source: Read Full Article