Justin Timberlake Sends LOTS Of Love To Jessica Biel — Plus, Celebs Are Feeling Extra Romantic On Valent
Love is in the air!!
Celebrities have flocked to social media to share Valentine's Day messages to their significant other for ALL fan to see. Because what is love in Hollywood if it's not public! Thank you Instagram!
Most notably, Justin Timberlake was early to post his V-Day wishes for wife Jessica Biel — and it's a good thing too, because they're still getting over a very public scandal involving the *NSYNC performer and his co-star! Hopefully they aren't letting the buzz around their relationship ruin this classic Hallmark holiday!
See what other celebs shared the 2/14 lust (below)!
Contents
Justin Timberlake & Jessica Biel
"Throwback to our first year together. It ain't hard to tell from my face!!! When you know, you know. I love you, my funny Valentine. Every day the 14th!!! Happy Love Day, y'all!!"
Saving face post-scandal! You love to see it!
Jess also posted later in the day:
"My valentines ❤️ Love you guys to the 🌙"
Joe Jonas
This couple has yet to confirm their exciting pregnancy news — and the photo of Sophie Turner's back isn't helping the rumors!! LOLz
Reese Witherspoon
"Me and My Valentine! Instagram vs. Reality ❤️"
Jim Toth is a lucky man!
Kate Hudson
"All my Valentines ❤️ #happyloveday"
Kate Hudson's family is too cute!
David Beckham
"Happy Valentines ♥️♥️♥️♥️♥️ @victoriabeckham @brooklynbeckham @romeobeckham @cruzbeckham #HarperSeven ♥️"
We heart this family and David's everlasting love with Victoria Beckham!
Amy Schumer
"Baby without you I'm nothing. I'm your ride or die. Anybody steps to you they'll get smacked. I love having sex with you too. It's about twice a week now which is pretty good. Sorry I caught what our son had and had diarrhea on our anniversary and that I'm puking on valentines. Anyway you're my partner Philip 🎷"
Amy is too funny!
Ashley Benson
"A kiss with a cause. This Valentine's Day when you share a photo of you and a loved one— a significant other, a friend, a pet—you can also raise awareness and help create a future with more survivors thanks to @su2c #KissCancerGoodbye campaign ❤️"
Lady GaGa
"Celebrating Valentine's Day wearing this badass ring designed by my friend @bcompleted for @klarna.usa. Did you know that an old tradition says that only during a leap year, on Feb 29th, are women allowed to propose to men? 🤦‍♀️ It's 2020, and any person of any gender identity can propose to anyone, anytime! So as we all celebrate love today, I put this ring on my own finger as a sign of my love for myself and for my fans – and a reminder that we are all born superstars. 💕 #getwhatyoulove"
We always dig a message of self-love — but were also kinda hoping she'd shout out her new man?!
Nicole Kidman & Keith Urban
"My Valentine forever ❤️ #HappyValentinesDay"
Not to be outdone, Keith Urban posted a tribute of his own, at Dollywood of all places!
"HAPPY VALENTINES DAY❤️🔥💋"
Hilary Duff
"Daddy is home!!! We omakased and got a whole 16 hours together and now he's off again 😢 ♥️ #valentinescameearly"
These newlyweds are adorable!
Gabrielle Union
"Close your eyes, hold my hand, I gotchu. Happy Valentine's Day @dwyanewade ❤❤❤❤❤❤❤"
Kevin Jonas
"Happy Valentine's Day baby girl I love you so much and so thankful for being the best friend a man can ever have! I love you @daniellejonas"
Michelle Obama
"Happy Valentine's Day, my loves. You make even the coldest days feel warm. 💕"
Lea Michele
"My forever valentine ❤️ love you z"
Giselle Bundchen
"My forever Valentine.Te amo! Wishing you all a happy Valentine's Day ❤️❤️❤️ Meu eterno namorado. Te amo! Desejando a todos um dia cheio de amor!"
Jamie Lynn Spears
"Some may say it's just a silly, manufactured holiday, but if there is any excuse to eat candy all day, while spreading some extra love, then I think it is a holiday worth celebrating🎈🎈
Happy Valentine's Day everyone💌🧸🍫♥️
#HappyValentinesDay"
Randall Park
Hugh Jackman
Dua Lipa
"pls touch wiv ur eyes only. this one is mine. Happy V day lovers 💕🔐"
Was that enough Valentine's Day gushiness, lovers!?
SOUND OFF with your comments on all of this (below)!
Related Posts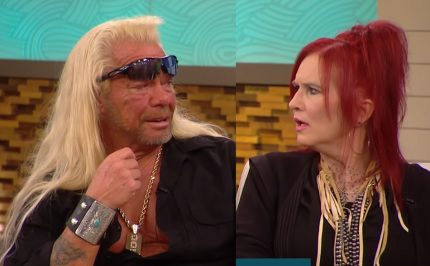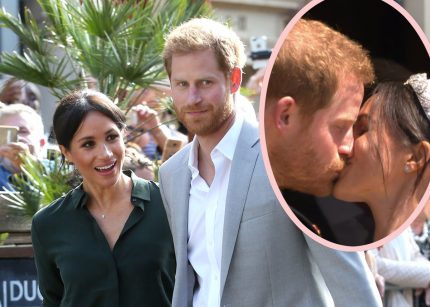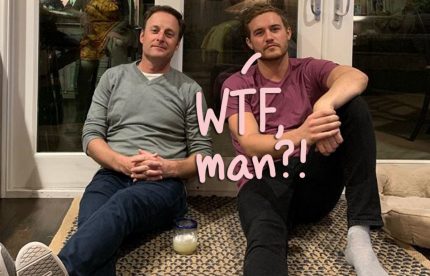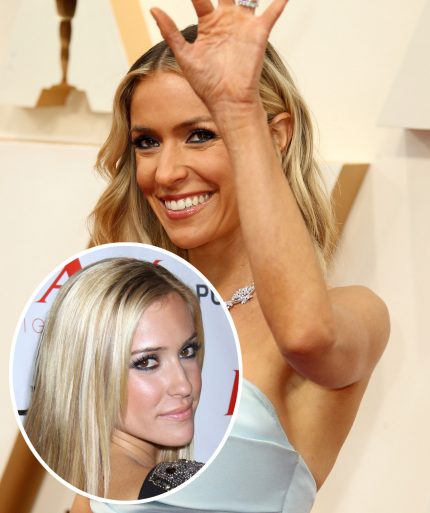 Source: Read Full Article