JWoww Explodes at Angelina Pivarnick Over Claims Her Boyfriend Groped Her
Time to check in on the cast of Jersey Shore, because a very messy episode aired last night and said mess just made its way to social media. Basically, the crew hit up Vegas, and while Jenni was passed out at a nightclub, her boyfriend Zack Clayton Carpinello (aka "24") overtly hit on Angelina Pivarnick. We saw Zack put his hand on Angelina's leg and waist, and she made it clear she wasn't okay with it, saying "One minute he's asking me about my sex life, the next minute he's grabbing me! He doesn't know what boundaries are. This is gonna be a problem." Meanwhile, Vinny claimed he saw 24 "grabbing Angelina's ass a little bit."
Angelina didn't end up telling Jenni what happened, which means she saw it play out on TV just like the rest of us.
https://www.instagram.com/p/B3dXTHTlwQZ/
JWoww also responded to an IG commenter who had Angelina's back, saying "She was all over him too… I saw her ass in his face. Real friend there. She stirred the pot knowing it would end up on tv. If she was a true friend, she would've checked him and then came straight to me. She lived for the drama and straight disrespect."
Oh, and she called Angelina pathetic on Twitter:
Honestly, you're so pathetic it's not even worth it. But just remember… i see these too and know exactly what happened without the editing… so I'll handle this another day… enjoy tweeting https://t.co/hQsyWgYuKq
Um. Truly yikes at everything happening here. 'Til next week, I guess.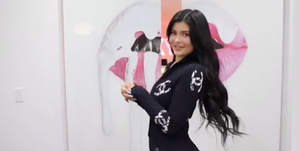 Source: Read Full Article