Kate Beckinsale claps back at Instagram troll who said she dresses 'like a teenager'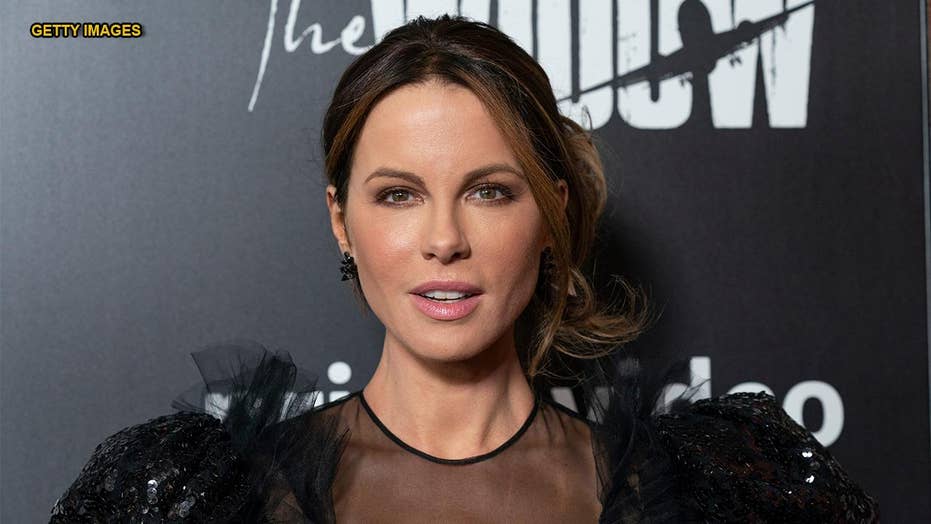 Kate Beckinsale does squats over gym toilet for workout routine
Showing off her unique gym routine, actress Kate Beckinsale shared a video of herself strength training over a porcelain toilet. Installed in her personal trainer's gym, Beckinsale is seen executing multiple squats before bursting into laughter.
Kate Beckinsale wasn't afraid to clap back at an Internet troll who took issue with the way she dresses.
Earlier this week, the actress took to Instagram with a photo of herself in workout clothes.
"When anxious, wear at least two pairs of trousers and several bras just to tether anything that could panic and kick out," she captioned the image.
While the "Van Helsing" actress, 45, received many sweet comments from fans — "I wish I was as gorgeous as you," said one, while another simply wrote "beautiful" — at least one person took aim at Beckinsale.
KATE BECKINSALE SHARES HILARIOUS WORKOUT VIDEO OF HER DOING SQUATS OVER A TOILET 
"[You] dress like a [sic] teenage but [you're] an older lady," they wrote, adding a "laughing" and "thumbs-down" emoji.
Beckinsale quickly replied with a sarcastic comeback.
"Hahaha omg you're a hoot can we hang out," she wrote.
Many of her fans were quick to come to her defense.
"@katebeckinsale can dress like my grandma and still look great. You do you Kate!" wrote one.
KATE BECKINSALE POSES PARTLY NUDE IN STUNNING INSTAGRAM SELFIE
"@katebeckinsale is my favorite anti-troll troll," said a second.
"I hope I look as amazing as she does when I'm an "older lady"! Honestly. Some people…," commented a third.
The exchange comes after Beckinsale, who split with "Saturday Night Live" star Pete Davidson in April, posted a nearly-nude photo to Instagram on Monday.
Source: Read Full Article