Kristin Davis Just Dropped a Bombshell About 'Friends' Star Courteney Cox
And Just Like That star Kristin Davis has breathed life into the character of Charlotte York for six seasons, two films and now a reboot. However, the actress recently dropped a bombshell about another popular TV series: " data-vars-ga-product-id="6952b72c-84cf-4dee-b698-2be78de092c1″ data-vars-ga-product-price="0.00″ data-vars-ga-product-sem3-brand="" data-vars-ga-product-sem3-category="" data-vars-ga-product-sem3-id="" data-affiliate-network="" data-affiliate="true">Friends.
Friends premiered in 1994, but before the final (and iconic!) cast was nailed down, there was, of course, a lengthy audition process for the roles of Rachel, Joey, Phoebe, Ross, Chandler and Monica. Reportedly, over 8,000 women auditioned for the role of Monica alone — including Kristin Davis. Of course, the role eventually went to Courteney Cox.
During a recent guest appearance on The Late Late Show with James Corden, Kristin told James Corden that back when Courteney was working on the Friends pilot, the two often hung out and even attended the same yoga studio. Kristin went on to reveal that as soon as the pilot wrapped, Courteney was already extremely confident that the show would be a major hit:
Obviously, Courteney's instincts were spot on because, as well all know, Friends went on to have a wildly successful ten-year run, and is still making the cast loads of money through syndications and streaming platforms.
And while Kristin didn't get the opportunity to play Monica back in 1994, she nabbed her own breakout role just a few short years later (hello, Sex and the City!). However, Kristin's time with Friends didn't end with her Monica audition: She made a guest appearance on the show as Joey's love interest, Erin, in 2000.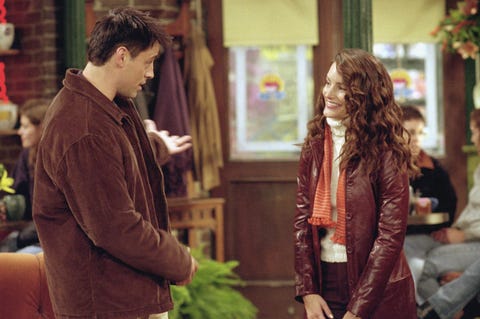 Hopefully, the next bombshell Kristin drops will be about Courteney making a guest appearance on And Just Like That!
Source: Read Full Article