Lili Reinhart Just Liked the Shadiest Video of Cole Sprouse at Comic-Con
Are you still in your feelings about Lili Reinhart and Cole Sprouse's breakup? Same, thx for asking. And while the former couple are apparently on better terms than they were during their "very messy" split earlier this Summer, Lili is still being all kinds of shady on Twitter.
Fans took a dive through her history, and found that she'd liked a super awkward and high-key shady video of herself snubbing Cole at San Diego's Comic-Con. The clip shows Cole attempt to hand Lili a microphone during a Riverdale cast interview, at which point she stares him down and the simply shakes her head. Special shoutout to KJ Apa who looks supremely awkward while watching the whole thing go down.
Quando estou prestes a fazer uma coisa de errado e mudo de ideia:@lilireinhart pic.twitter.com/hx0q4DrKR4
Lili hasn't commented on her and Cole's breakup, but news of the split broke on July 22 and this tweet was posted on July 24, so 👀.
Meanwhile, a source tells People that the couple's "friends didn't really expect them to last in the long run" because "at the end of the day, their personalities are very different and their lifestyles often clashed." On top of that, "things have felt super heavy in the relationship for a while, and it got to be too much. They're both very professional though and trying to be as amicable and friendly as possible."
The good news? An E! source said, "It seems [like] they could be heading back in the direction of getting together."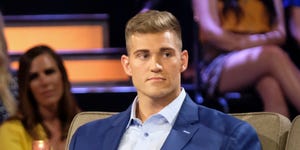 Source: Read Full Article