Meatball Ron DeSantis announced his candidacy on Twitter, it was a DeSaster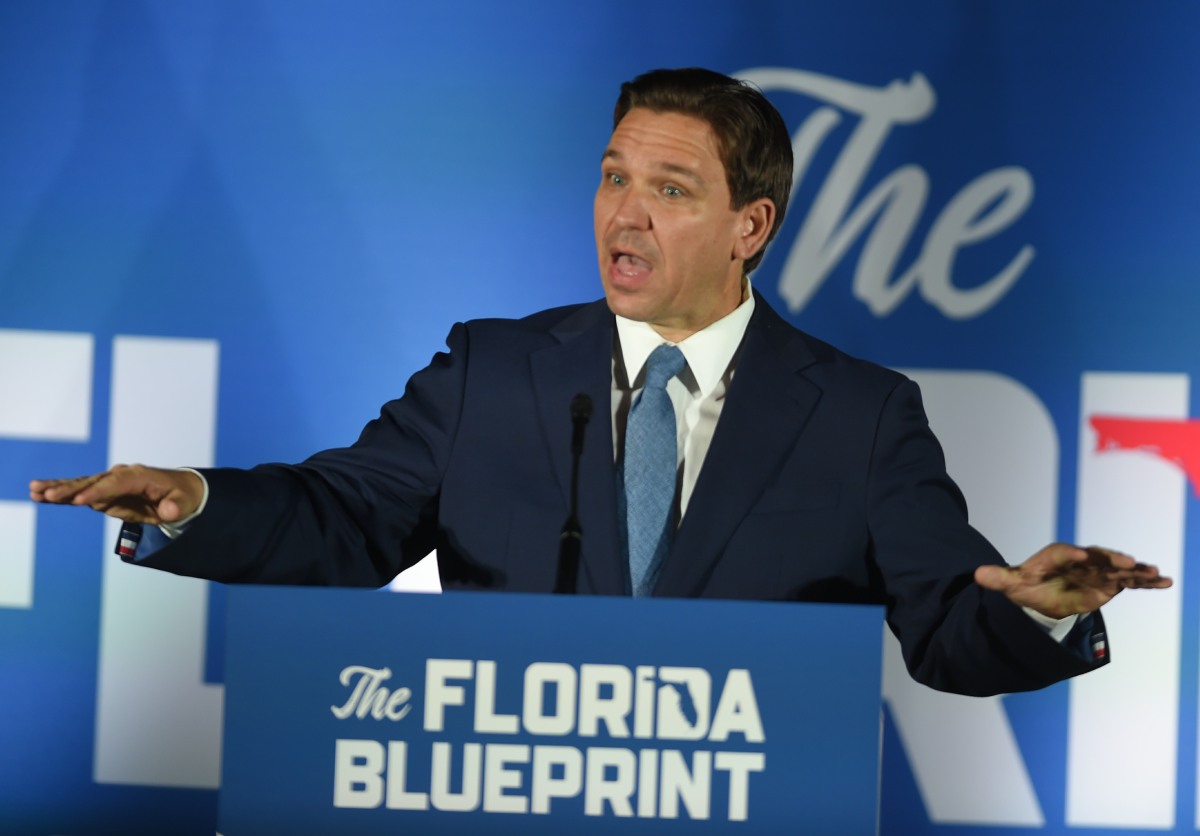 Wednesday evening, Ron DeSantis tried to announce his candidacy for the Republican nomination for president. DeSantis tried to make the announcement on… Twitter. As opposed to, you know, making a speech in Florida with supporters, or even renting out some VFW hall and hanging "We Hate Woke Disney" posters all around. No, DeSantis tried to bring Elon Musk into his bullsh-t and Musk was happy to be co-opted. The problem is that the Twitter Space kept crashing and it was marred by dozens of technical difficulties. Somewhere deep inside the Mar-a-Lago compound, Donald Trump guzzled ten cheeseburgers and prepared his next diss track against Meatball Ron.
The start of a much-anticipated Twitter event in which Florida Gov. Ron DeSantis planned to announce his 2024 Republican presidential bid was repeatedly disrupted Wednesday when Twitter's servers apparently could not handle the surge in traffic.

The app crashed repeatedly as Twitter users tried to listen to the event where Twitter owner Elon Musk joined DeSantis for the announcement.

DeSantis eventually was able to speak, about 20 minutes after the scheduled start, after Musk closed the initial Twitter Spaces event and started a second one on the app. That space attracted about 161,000 users, according to Twitter's public-facing data, as DeSantis read a short speech.

"I am running for president of the United States to lead our great American comeback," DeSantis said.

The audio-only event, which ultimately lasted over an hour, featured a string of known conservative media figures and operatives praising DeSantis and then posing questions aimed at many of the candidate's favorite talking points.

DeSantis' entrance into the race immediately sets up a direct confrontation with former President Donald Trump, who since announcing a third bid for the White House in November has regained his status as the leader of the modern Republican Party. Voices early in the Twitter Spaces event were openly concerned Trump would take advantage of the early glitches, a notable admission because the event was set up by DeSantis supporters.'

"This is going to be a stain that Trump is going to leverage for at least a few weeks," one person could be heard saying amid the event's early glitches.
[From NBC News]
Apparently, Musk and DeSantis claim that as many as 600K people tried to join the Twitter Space and that's why it crashed, except – as CNBC noted – the data indicates that only 161K people were on. It's also kind of ridiculous because, given the "importance" of the event, you would think that the DeSantis campaign AND Twitter would ensure that everyone was set up for a large number of people. Instead, even curious gawkers, political operatives and journalists found it difficult to stay on the Space without it crashing. Oh well! "DeSaster" started trending and everyone is dunking on Meatball Ron and his pudding fingers.
— Steph (@stephnav) May 24, 2023
— James (@GravitysRa1nbow) May 25, 2023
— ettingermentum (@ettingermentum) May 25, 2023
— Tom Gara (@tomgara) May 24, 2023
— Alexandria Ocasio-Cortez (@AOC) May 24, 2023
Photos courtesy of Cover Images.
Source: Read Full Article