Megan Fox and Machine Gun Kelly Make Their Public Debut as a Couple at the AMAs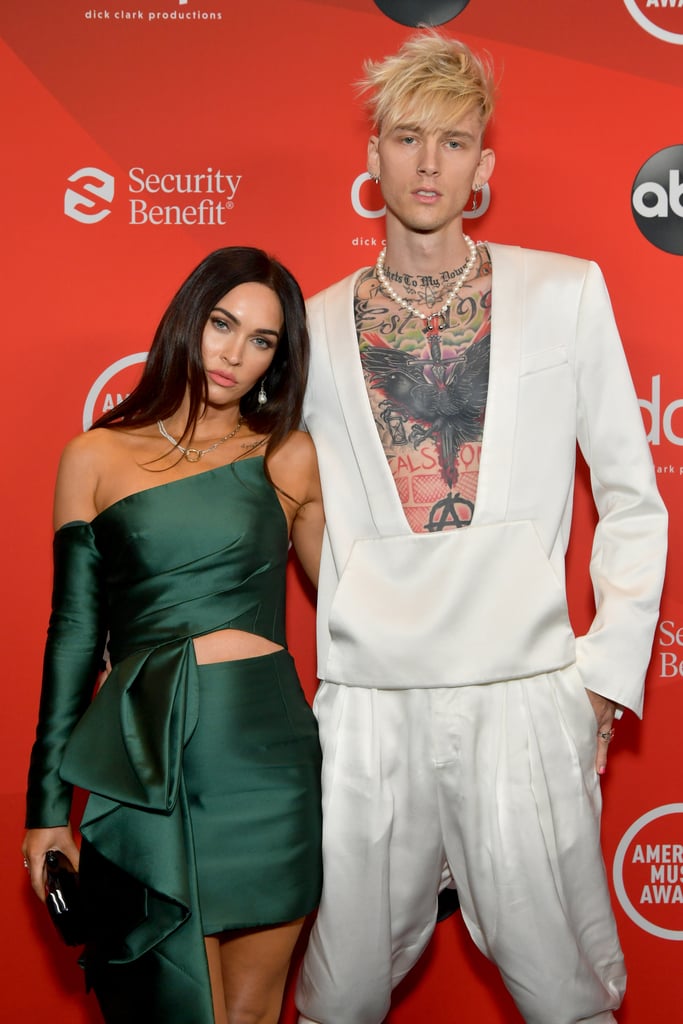 It was date night for Megan Fox and Machine Gun Kelly at the American Music Awards. On Sunday, the couple celebrated a special relationship milestone at the LA ceremony: their first public appearance together. Megan heated things up in an emerald ensemble, while MGK opted for an all-white look ahead of his performance.
Rumors of a romance between Megan and MGK first began swirling in May, which is around the same time that Brian Austin Green announced his separation from Megan after 10 years of marriage. However, it wasn't until a month later that the 30-year-old rapper seemingly confirmed their relationship on social media when he tweeted, "'I'm calling you girlfriend, what the f*ck.' Life imitated art on that one," referencing his song "Bloody Valentine." Most recently, the 34-year-old actress and mom of three opened up about their relationship to Nylon, referring to it as a "once in a lifetime thing" and saying they have a connection of "mythic proportions." See more of their glamorous date night ahead.
Source: Read Full Article