Michael Costello Thanks Fans for Their Support After Being Accused of Bullying by Leona Lewis
The 'Bleeding Love' hitmaker, meanwhile, makes it clear that she has accepted the 'Project Runway' star's apology, wishing him 'healing and that [he feels] better.'
AceShowbiz –Michael Costello has extended his gratitude to his fans. Having received outpouring support from his online devotees after he was accused of bullying by Leona Lewis, the "Project Runway" star took to social media to thank them.
The 38-year-old sent his message via Instagram on Wednesday, June 16. "Dear friends and followers, thank you so much for those of you who have wished me love, peace, and positivity. I do not have the mental capacity to respond to everyone, but I have read all your messages and I cannot thank you enough for your kindness and concerns about me," he began.
"I've seen a few of my loved ones defend my character on social media but I want to let you know that while I appreciate your efforts, you don't have to continue to do so," he suggested. "My heart is at peace. I am not going to address any more issues in regards to false statements proven to be false, false stories from those who aspire to clout chase, and false allegations made by those close to my bullies in an attempt to smear my name."
"I thank you for wanting to join me in my fight but I am truly at peace by speaking up," the fashion designer concluded. "I have spoken my truth and I'm going to leave it as [it] is. The public can interpret however they like, but you know who I am. This message is for those who have reached out to me with kindness. I love you."
Michael's post came just one day after he defended himself over bullying allegations brought by Leona. The "Bleeding Love" hitmaker accused him of "humiliating" her prior to "Go Red Women" charity event in 2014, the same year when he was allegedly bullied by Chrissy Teigen. Despite his defense, Michael apologized to the singer if he "unintentionally hurt" her.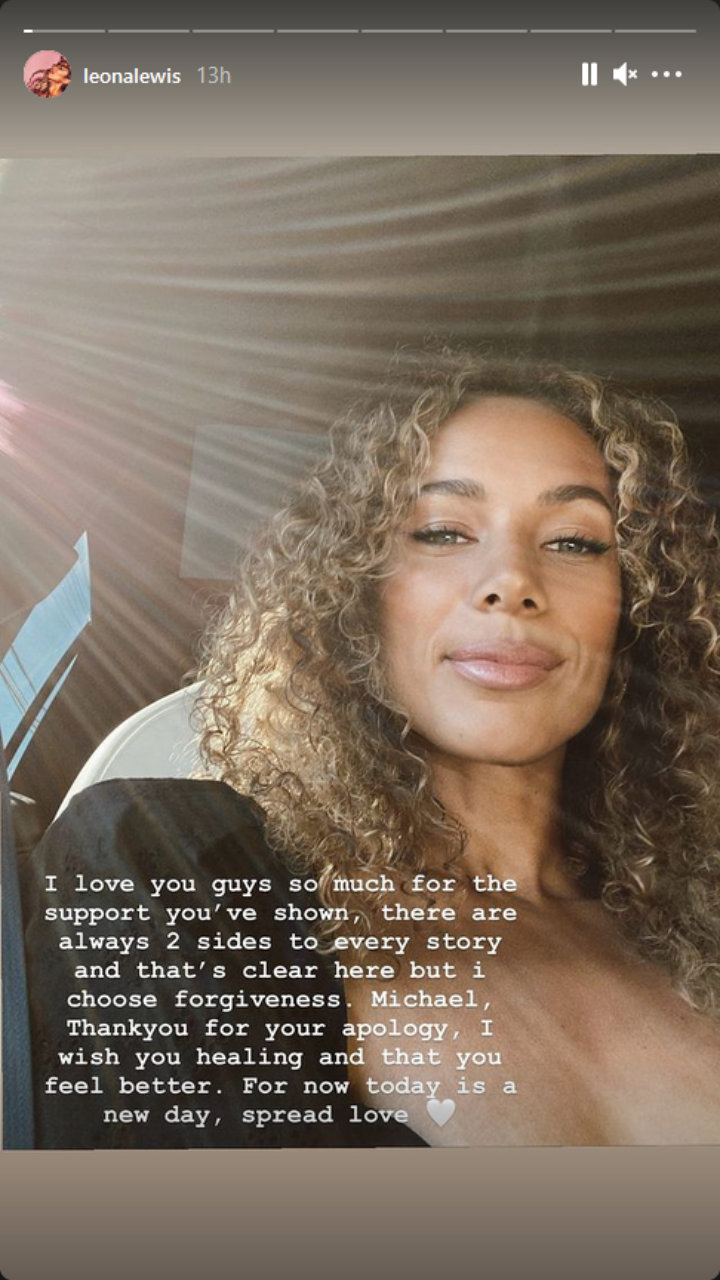 Leona Lewis accepted Michael Costello's apology.
Leona herself has responded to Michael's apology. "I love you guys so much for the support you've shown, there are always 2 sides to every story and that's clear here but i choose forgiveness," she first wrote, before adding, "Michael, [Thank you] for your apology, I wish you healing and that you feel better. For now today is a new day, spread love."
Source: Read Full Article