Millie Bobby Brown Responds To Disturbing Claims Made By TikTok Star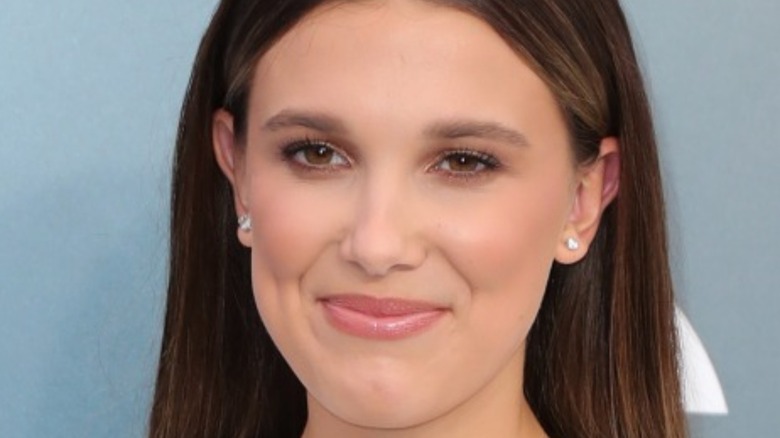 Millie Bobbie Brown is an actress whose poise, grace, and maturity have been apparent since her breakout role in Netflix's "Stranger Things." Looking at her now, it can be hard to wrap your brain around the fact that this actress who can hold her own with stars twice her age is still just 17 years old. As such, she can be expected to have a few stumbles on the rocky road to romance, made all the more awkward due to the fact that her teenage troubles are all occurring in the glare of a worldwide spotlight.
While Brown's previous relationship with Jacob Sartorius may have earned her a mild musical diss, a later friendship with another internet personality recently took a turn for something a whole lot darker. As reported in the Daily Mail, Hunter "Echo" Ecimovic, a TikToker with 1.6 million followers, recently went on Instagram Live to dish copious amounts of dirt on a relationship he claims he had with the actress when she was 16 and he was 20. The age gap, it seems, may have been the least appropriate part of what he claims took place.
Echo's outrageous allegations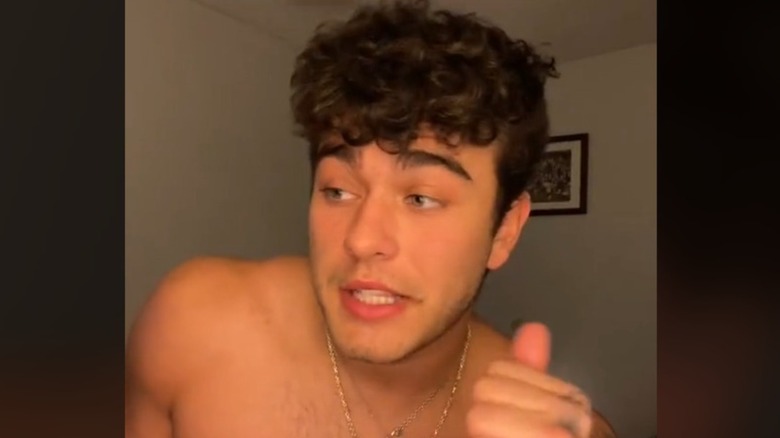 While the Instagram Live video is no longer available on that platform, the Daily Mail describes some of the highlights, or rather, lowlights. There's some truth to the fact that Ecimovic and Brown were at least friendly acquaintances at some point last year, since there are pics of the two hugging and being in each other's bubble, but the way Ecimovic spins it, the two of them were a whole lot closer than that. He made graphic claims about their relationship, and even claims that he lived with the actress for 8 months and assumed her parents knew.
If any of Ecimovic's claims were proven to be true, this might raise some legal issues. Brown, 16 at the time of the alleged incidents, would have reached the age of consent both in her native England and in the state of Georgia, where her family now owns a home, but she would have been, and in fact, remains, underage in California where Ecimovic is based and the age of consent is set at 18. What's more, in the video he uses the word "groomed" to describe what he did to her, a term frequently associated with acts both illegal and non-consensual.
If you or anyone you know has been a victim of sexual assault, help is available. Visit the Rape, Abuse & Incest National Network website or contact RAINN's National Helpline at 1-800-656-HOPE (4673).
If you or someone you know may be the victim of child abuse, please contact the Childhelp National Child Abuse Hotline at 1-800-4-A-Child (1-800-422-4453) or contact their live chat services.

Brown's dignified denial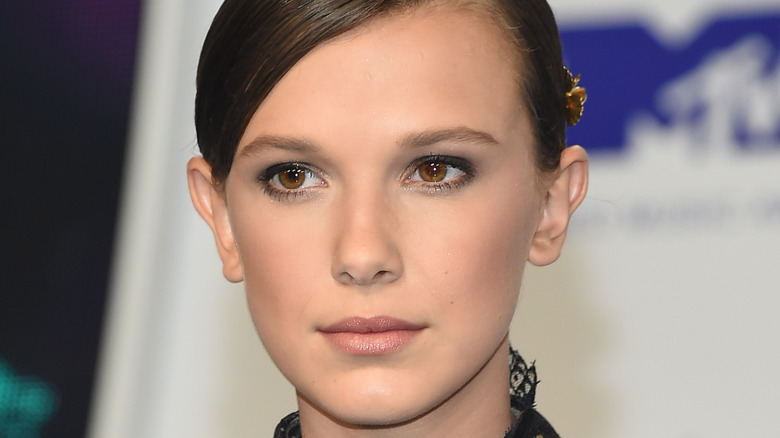 Needless to say, social media is all over the scandal, with fans rallying behind Brown, although there is a certain faction who are criticizing her parents for letting it happen, such as this Twitter user who posted "i'm sorry [sic] millie bobbie brown, a 16 year old, is dating a TWENTY YEAR OLD? WHAT. HOW ARE HER PARENTS LETTING THIS HAPPEN … this is so wrong."
Brown herself has not issued any type of statement about the Ecimovic incident, much less responded directly to the instigator. As a spokesperson for Brown told the Daily Mail, "Instead of engaging in a public discourse with him through the press or on social media, we are taking action to ensure that he stops this behavior once and for all." They did, however, offer the following denial of Ecimovic's accusations, stating that "Mr. Ecimovic's remarks on social media are not only dishonest, but also are irresponsible, offensive and hateful."
Echo's grudging retraction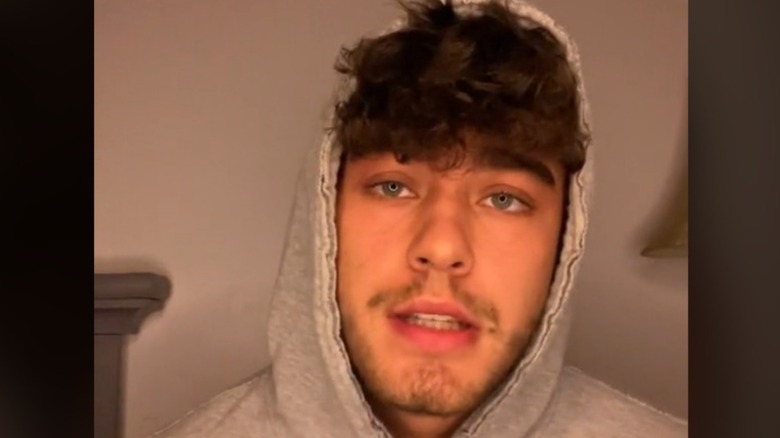 Although Ecimovic, in his original Instagram live stream, claimed "I will never apologize … I have zero things to apologize for," evidently the public backlash caused a change of heart. He posted a new video, this time to TikTok, discussing the live stream and admitting "It should never have happened in the first place, that was a stupid idea on my part." He acknowledged that he was intoxicated at the time of filming, but said that he should have shut it down when he noticed how negative the comments were trending. Instead, he said that he tends to go on the defense by doubling down on being offensive, but he now regrets that he "said stuff that should never have been said."
As apologies go, however, Ecimovic's is missing one significant thing — any expression of remorse over how his offensive remarks may have affected Brown herself. Instead, Ecimovic went off on a mini-tangent where he blamed social media for blowing up and supposedly adding even more fuel to the fire he'd started, and complaining that the resulting flap from his video "looked horrible on me, it looked horrible on my family, it looked horrible on my friends." 
Source: Read Full Article