Priyanka Chopra Gushes About Meghan Markle — 'She Was Always Meant For Big Things'
It seems all is well with Meghan Markle and Priyanka Chopra after all!
In the August issue of Elle UK, the recently married Mrs. Chopra Jonas gushed about her bestie, who she believes has found her "calling."
The 36-year-old fondly beamed about the Duchess of Sussex:
"Megs… she was always meant for big things. To be a change and be an important voice in doing that. It's amazing that she found that calling and has the platform to be able to do it. By the time this comes out, she will have a baby – it's so amazing how lives change. I'm a big believer in taking charge of your life, but there's got to be something bigger that puts us into the circumstances that we are put in. Destiny has a weird way of helping you to find your calling."
Aww, so cute!!
ICYMI, it's been up in the air for quite some time where the relationship stands between these two, between Meg and Prince Harry not attending the Nickyanka wedding festivities and Priyanka not attending the 37-year-old's baby shower, but it seems all is forgiven now!
We may even be seeing more of these two together in the future! The former Quantico actress revealed she and Nick Jonas may be looking to purchase a home across the pond:
"I will never forget how the Millennium Dome looked that night, and how I felt after I won . Nick and I want to get a place in London at some point. Whenever I go there, I feel connected to the city."
Speaking of her hubby, she happily explained what married life is like with the Jonas Brothers singer:
"I'd never realized having a husband and a boyfriend are such different things. When you say your vows, it's like, this person is my family, and it's the family I chose. There's a weird responsibility to them. And a safety that comes from it. We are learning about each other every day."
Awww!!!
Along with her new husband came two sisters, Sophie Turner and Danielle Jonas, and the trio of "The J-Sisters" couldn't be cuter together:
"I've never had a sister, so it's really nice to have Danielle and Sophie, and just inheriting the family by proxy. Sophie is super talented, super funny and we have the most fun when we go out together. She's incredible. By the time this comes out, she'll be the new Mrs Jonas – I can't wait for her to join the family."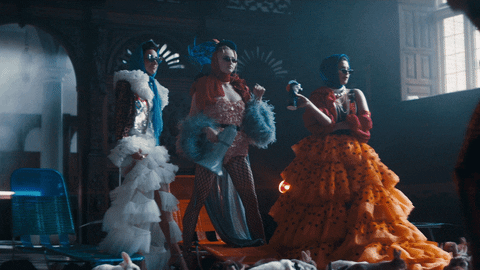 We love this sister squad!!
P.S. Take a look at Priyanka's cover and spread (below):
https://www.instagram.com/p/Bzc5Bx8HHGE/
https://www.instagram.com/p/BzdEHB6HlnZ/
https://www.instagram.com/p/BzdR6HfHJb-/
Nick's a lucky guy!
Source: Read Full Article