Priyanka Chopra was in a deep, deep depression over her botched nose work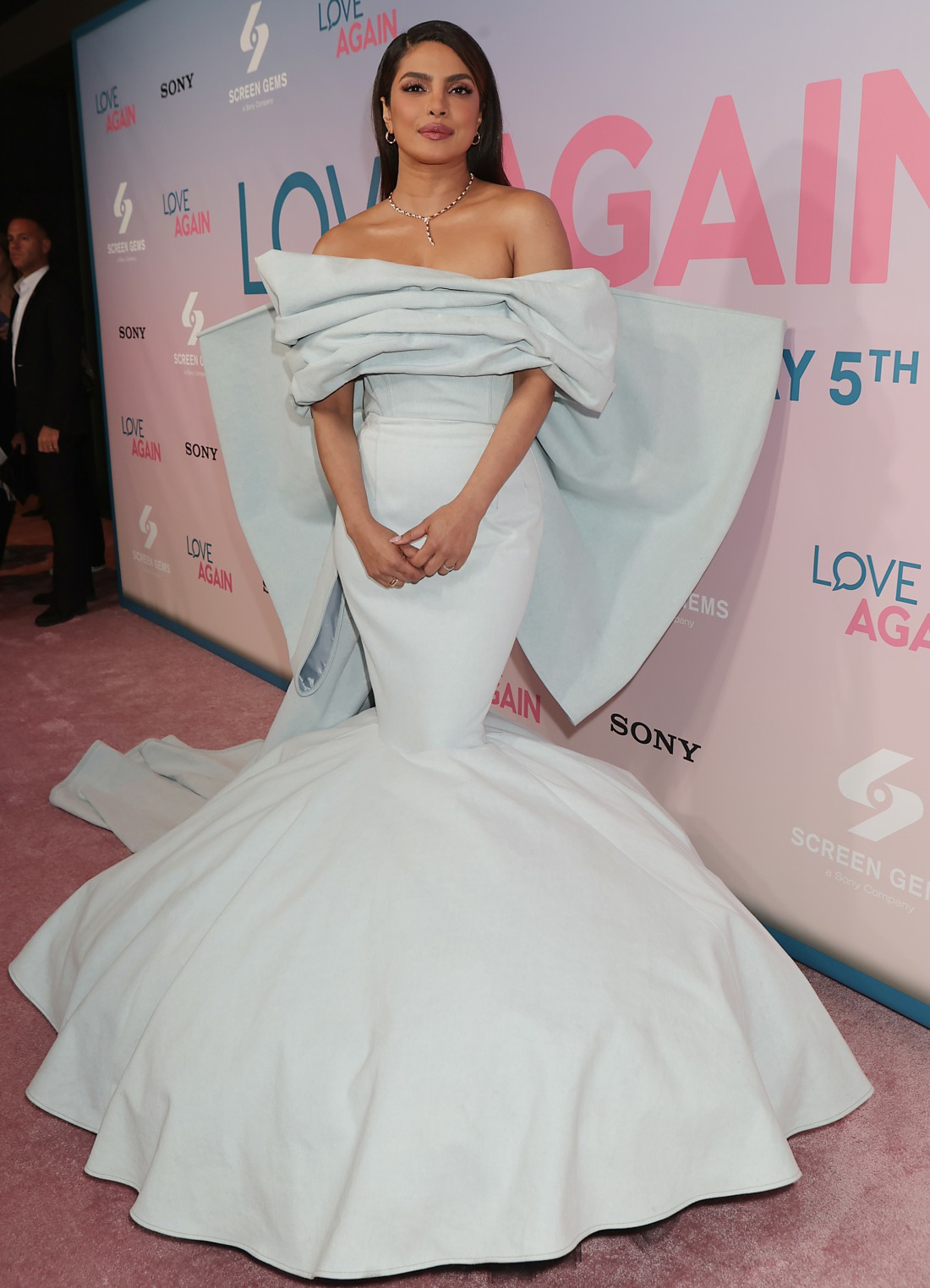 Here are some photos of Priyanka Chopra at the Love Again premiere this week. Her dress is Nina Ricci and it was an absurd choice for this premiere. Her husband was her date and he was having a hell of a time getting around her stupid dress, not to mention her costars had to stand like five feet away from her. The color is pretty though – as someone with similar coloring, I also love to wear pale blues and petal pinks.
Meanwhile, there's always been a lot of talk about Priyanka's nose, or should I say, her nose job(s). When she was doing beauty pageants in India, she basically had a whole other face from what we see now. She explained in her memoir why she had cosmetic work – basically, she claims that she was getting a polyp removed from her nose and the surgery went wrong and the only way to correct everything was making her nose much smaller. Yeah… I don't believe that, especially given the fact that I'm pretty sure she's had a few cosmetic procedures all over her face. In any case, Priyanka talked about her nose again this week:
Priyanka Chopra's mental health was negatively affected after a doctor-recommended nose job went awry.

"It was a dark phase," the "Citadel" star admitted on "The Howard Stern Show" earlier this week from Sirius XM's new Miami studios. Chopra, now 40, said she was previously advised to get a polyp in her nasal cavity removed. However, she said the procedure left her face looking "completely different" and she went into a "deep, deep depression."

Aside from the effects the rhinoplasty had on her physical appearance and inner thoughts, it also affected her livelihood. The Miss World 2000 pageant winner said she was fired from three different movies after getting the plastic surgery and believed her acting career was "over before it started."

Chopra shared that she didn't even want to leave her house at times, but her late father, who was a doctor, encouraged her to go under the knife again to get corrective surgery.

"I was terrified of that, but he was like, 'I will be in the room with you,'" the "Quantico" alum said. "He held my hands through it and helped me build back my confidence."
[From Page Six]
Sure. As I said, I have nothing to disprove Priyanka's story. She was pretty young during this period of time too, in her early 20s, and I would be willing to bet that she had a lot of people telling her to "fix this" and "get this work done, then we'll hire you." Bollywood is the same as Hollywood in that way, and in Bollywood, the fair-skinned, small-nosed Indian girls get the most work. In any case, this is her story and she's sticking to it!
Some photos of Priyanka's old face interspersed with premiere pics.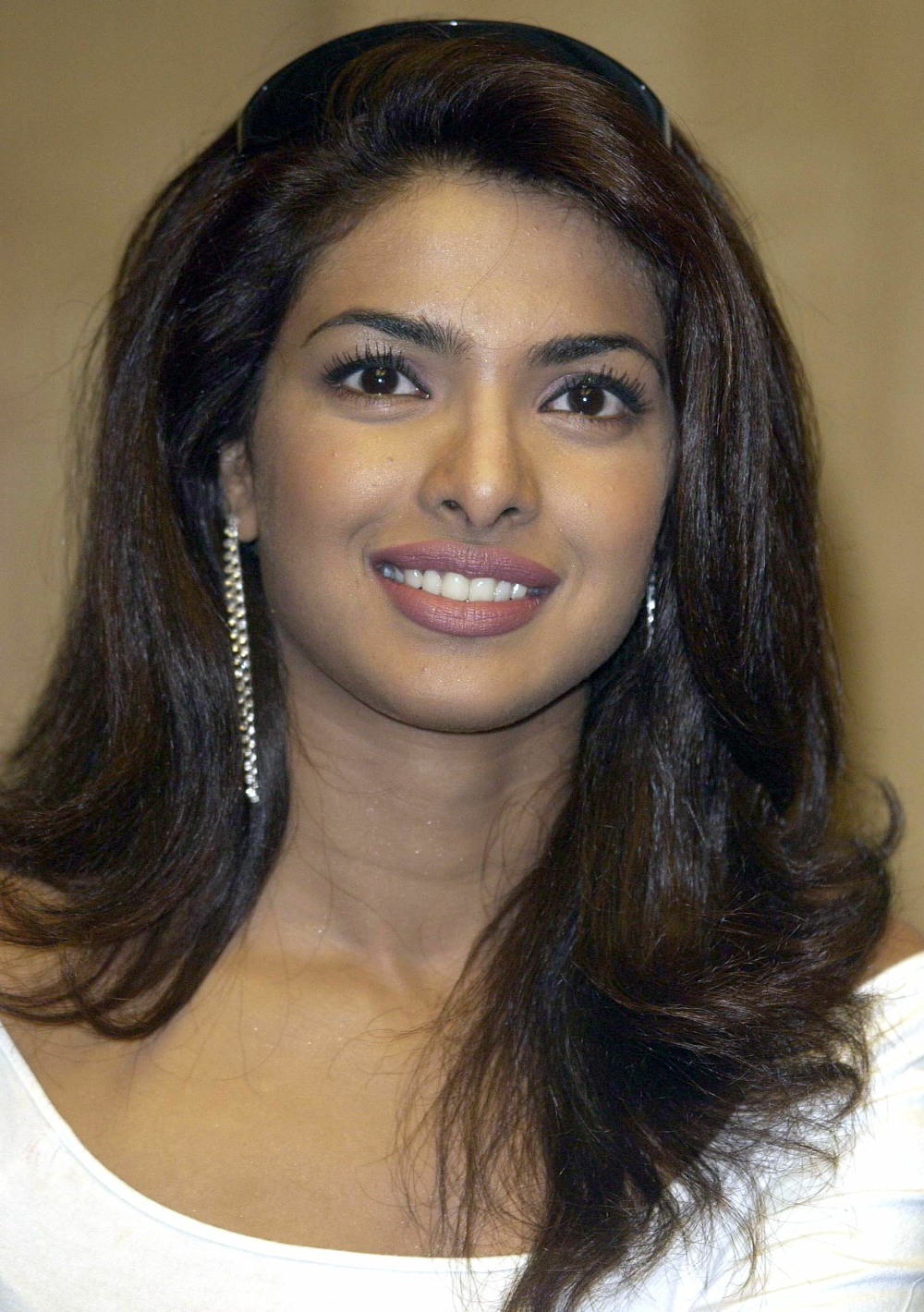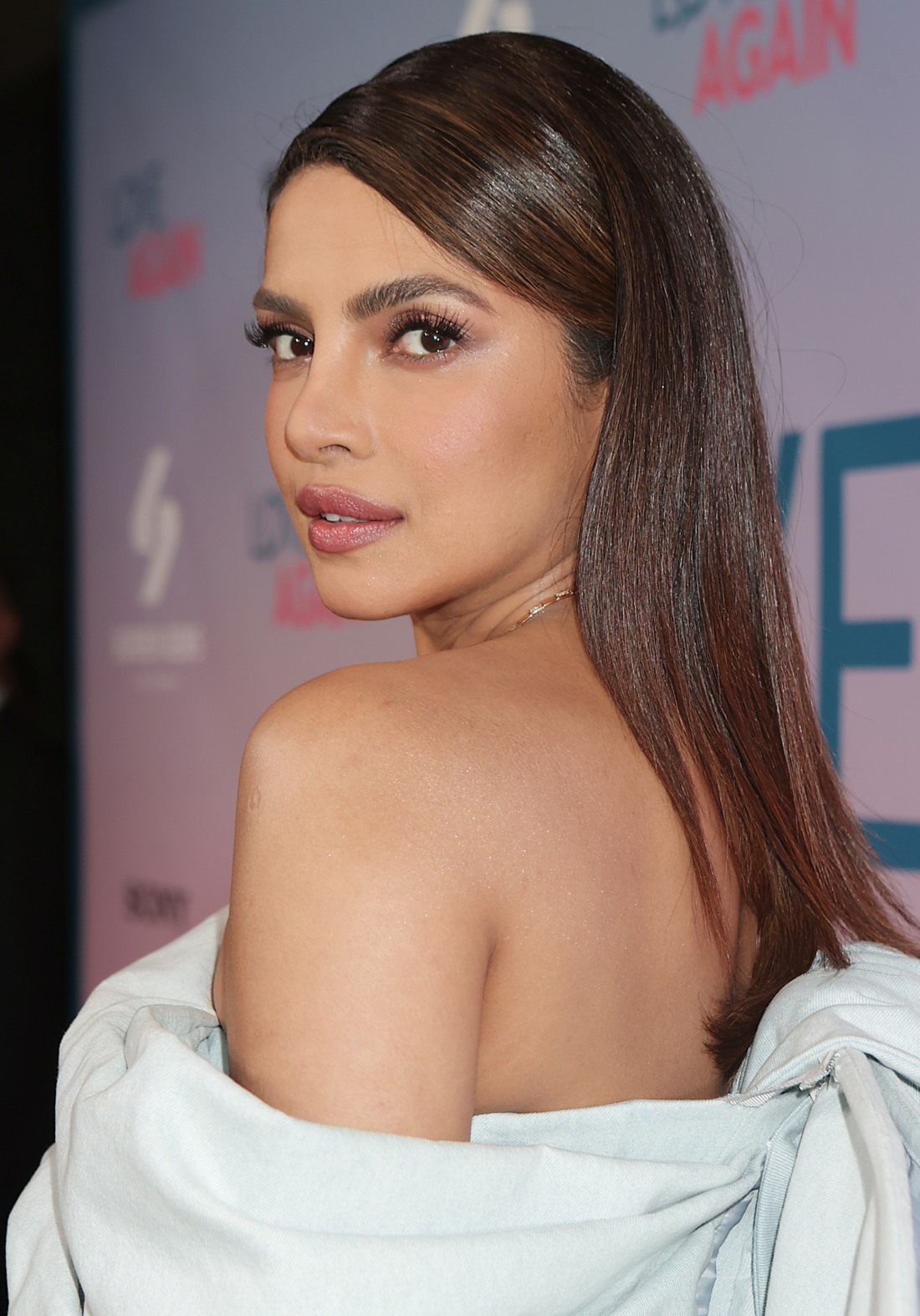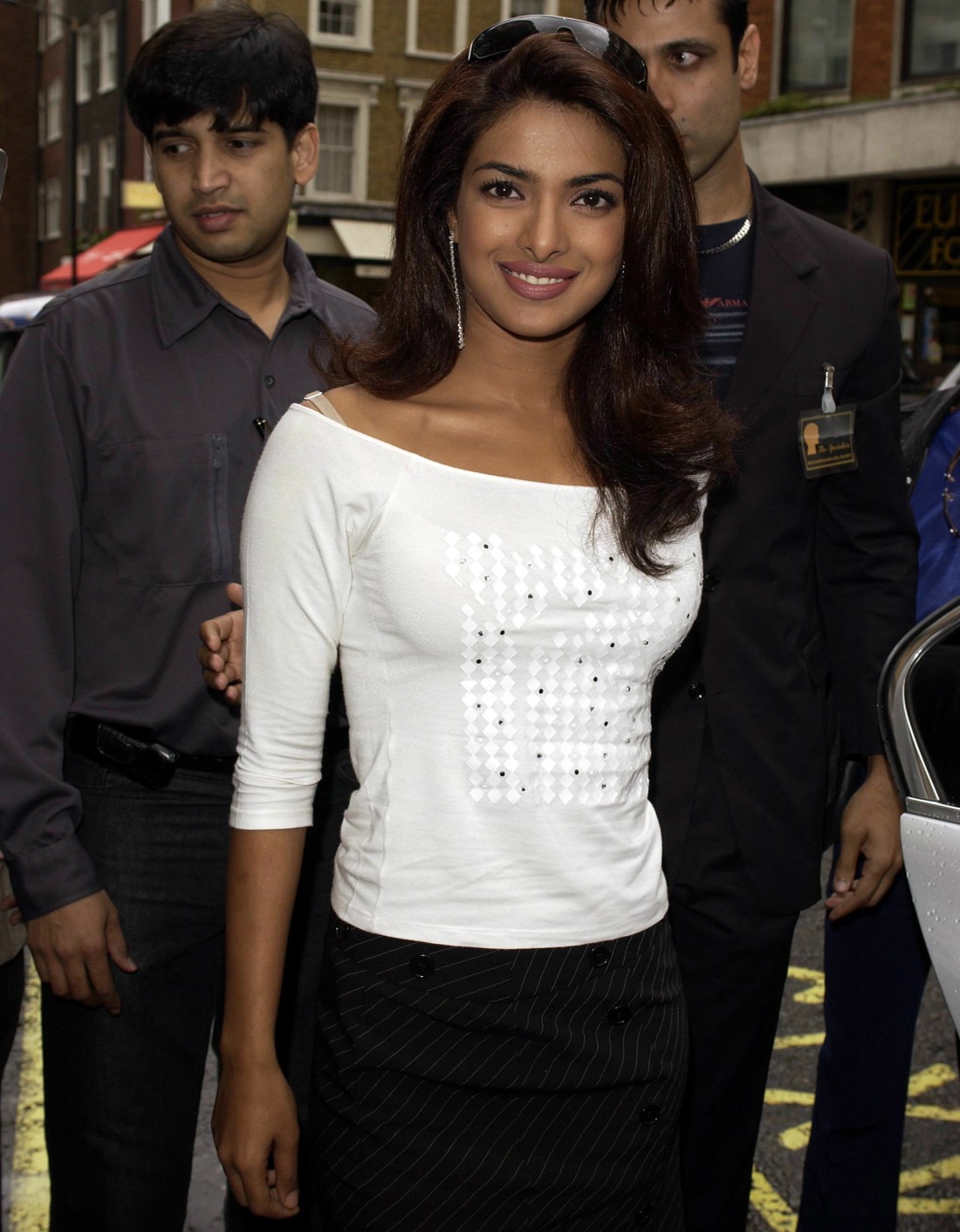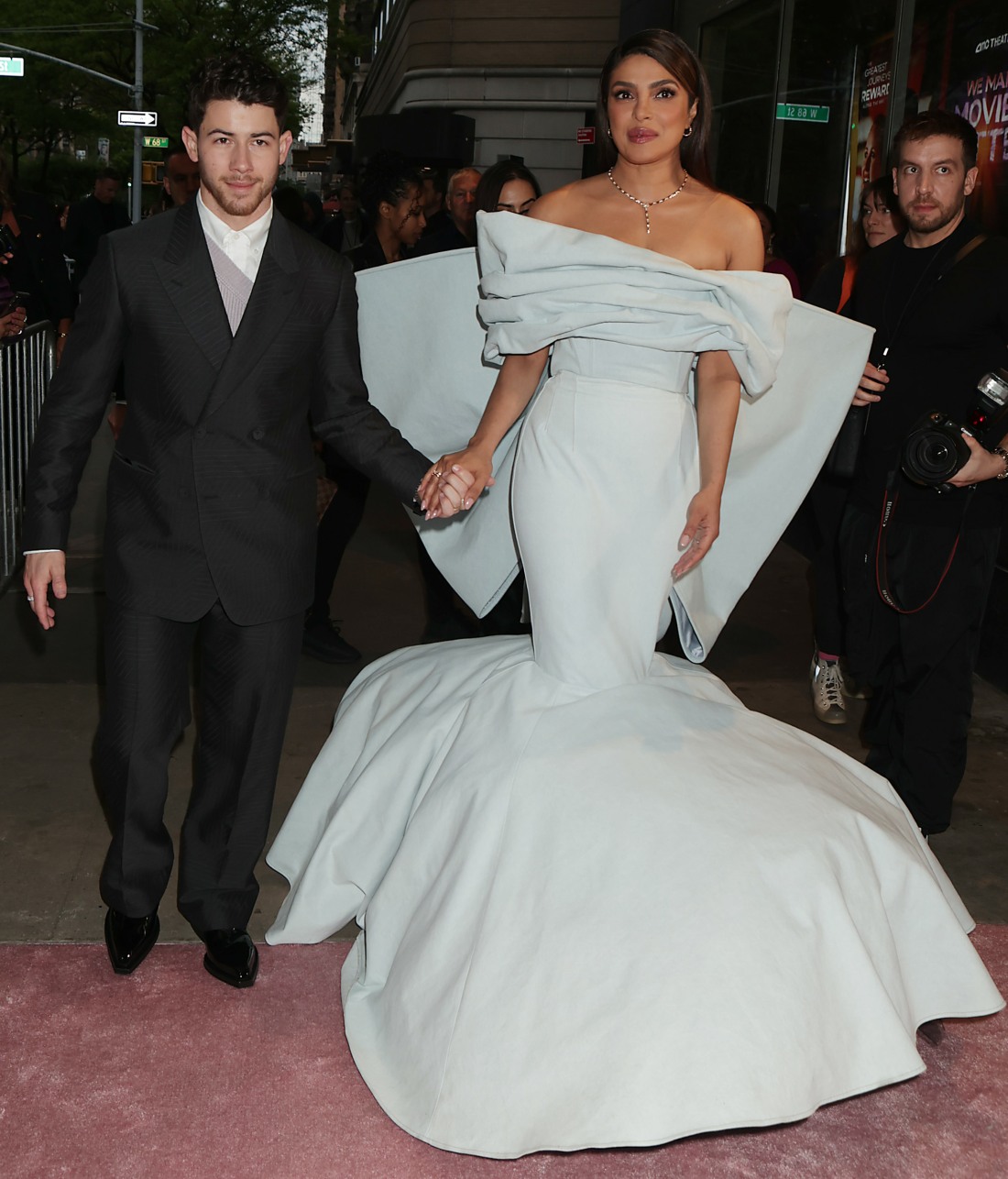 Photos courtesy of Avalon Red, Cover Images.
Source: Read Full Article