Rihanna Is Michael Rapaport's Celeb Crush so How She Leave Him Shocked and Speechless?
For perhaps the first time ever, comedian Michael Rapaport was left shocked and speechless when he (kind of) met Rihanna, who is his celebrity crush.
He insists that his wife, Kebe Dunn knows and acknowledges this huge crush, but when Rapaport bumped into Rihanna during a 2015 NBA All-Star game in Brooklyn, he ended up having a total fangirl moment – very out of character for the tough New Yorker.
Michael Rapaport thought he'd photobomb a photo with Rihanna
Rapaport said the fact Rihanna recognized him was what probably floored him the most. He hilariously described the encounter on the Berning in Hell podcast.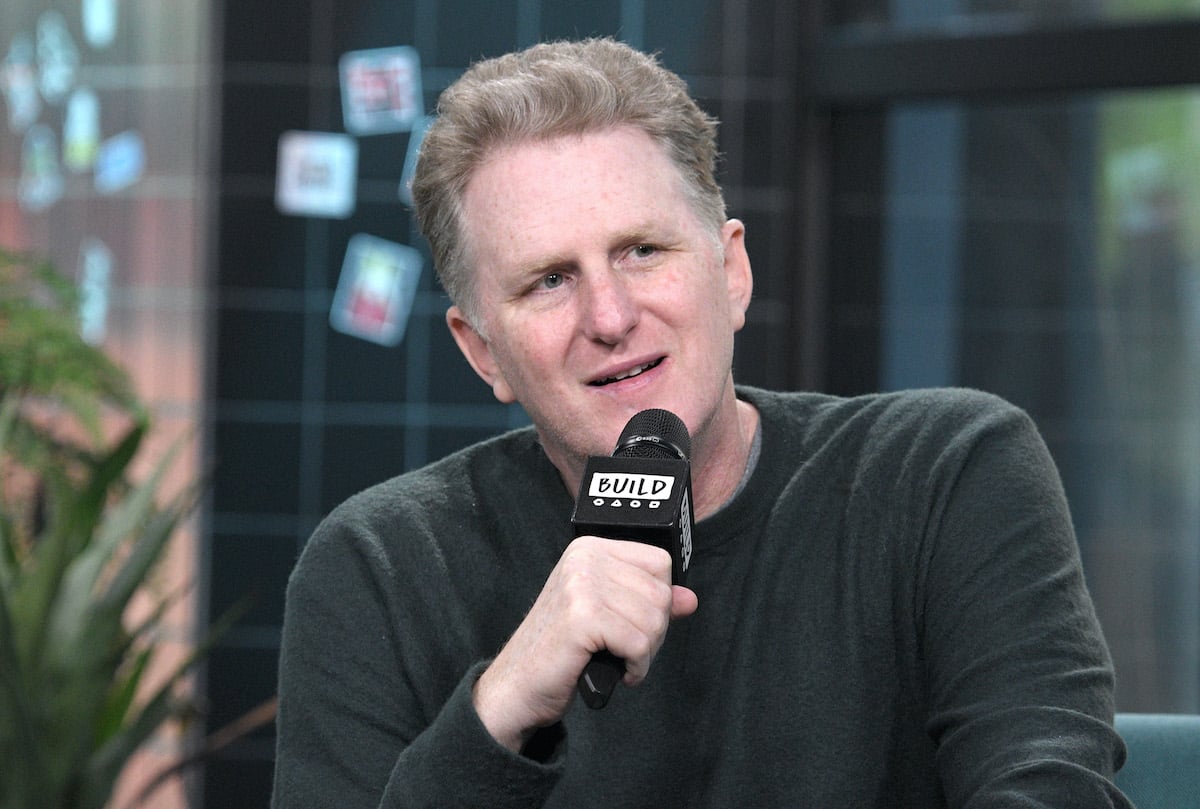 "I was sitting courtside because, you know, and Rihanna was down at the other end of the court," he recalled. "Everybody could see. Everybody noticed her. As she was leaving, I got up because, like, we saw her coming, like, 'Oh, sh*t she's coming.' And, my friend Anthony Causi, the late, great Anthony Causi photographer."
Rihanna was on Rapaport's radar the entire time too. "I had said earlier because we were talking," he continued. "I said, 'Yo, if Rihanna comes near me, take a picture. Take a f**king picture. You know, like I'd be like photobombing."
Did Rihanna know who is Michael Rapaport?
Rapaport didn't think Rihanna would know or recognize him. He was completely wrong. "She walked by," he said with suspense in his voice. "So she was walking and I was 'Yo take a picture [to Causi].' And I stood up. And as she was coming, like, I was like, 'Oh, sh*t!' I've been around everybody."
"As she was coming, I stood up because I wanted to just be in the picture like, you know," he said thinking he'd merely photobomb the picture just to simply have a photo of Rihanna and he would be in the background. "As she was coming she looked me in the face and as she got in front of me, she said, 'I know you are.'"
Is Rihanna still Michael Rapaport's celebrity crush?
That's when Rapaport essentially had an out-of-body experience. "And I was literally like, [gasp]," he said recalling that he couldn't form any coherent words. "And there's a picture of her walking past me looking ridiculous with me. My mouth is literally like my sh*t was spun because I was so surprised. And he got the photo where my mouth was like …? That's all I needed. That's all I needed."
"Yeah, and she smelled good and she said she had the accent," he recounted. "The whole place changed. And I looked into her eyes and that was it. And I haven't seen her since. Well, but it made me think that I might have a shot with her. No disrespect to A$AP Rocky I know that's your girl. I feel like they're going to get married. Great couple. But in terms of a celebrity crush, that's the only one I have left."
Source: Read Full Article