Ryan Seacrest & Longtime Girlfriend Shayna Taylor Split Again — And He's Already Moved On!
Well, it's over for Ryan Seacrest and Shayna Taylor. Again.
After seven years together, off and on, the two have apparently called it quits once more — making them just one of many celeb couples not to survive 2020 intact.
In a new statement to DailyMail.com, a rep for the American Idol host confirmed the split, saying:
"Ryan and Shayna decided to end their romantic relationship amicably some time ago. They remain good friends, each other's biggest supporters and will always cherish their time together as a couple."
But is it for good?
Well, that remains to be seen. It's not like the couple haven't gone through this cycle before, breaking up in February 2019 only to get back together later that same Summer.
Considering they were able to reconnect and make it work despite the fallout of an accusation of sexual misconduct against Ryan — one of the rare instances in which someone was actually exonerated in an internal investigation by their network — one would have thought they could withstand anything. And they may still reconcile… but not right now.
The statement comes on the heels of Seacrest being photographed in Cabo San Lucas last week, relaxing poolside with a blonde woman who has not yet been identified — but who most definitely was not Shayna.
We have no idea how long "some time ago" is, but hopefully we're talking more than seven days. You know, just for fidelity's sake. We do think they were still together as recently as March 24 when Ryan wrote a sweet birthday Instagram post to the 28-year-old:
"Happy birthday to a chef, a legend, and an angel @shaynateresetaylor! Here's a throwback from before our new normal."
Awww. Now that "new normal" line means something a little different…
Speaking of the vacay pics, we honestly just thought it was nice to see Seacrest getting some sea rest.
As you may recall, during the finale of American Idol finale last month, viewers got worried about the hard-working host's health after his speech was slurred, and his eye seemed to contort. He even fueled speculation about possible health problems by taking time off from Live! With Kelly And Ryan the next day.
However, a statement from his rep explained:
"Like many people right now, Ryan is adjusting to the new normal and finding work-home balance, with the added stress of having to put on live shows from home. Between Live with Kelly and Ryan, American Idol, On Air with Ryan Seacrest, and the Disney Family Singalong specials, he has been juggling three to four on-air jobs over the last few weeks and he's in need of rest. So today he took a well-deserved day off."
What that statement did not mention was the stress of a breakup at the same time as all that work, which apparently was the case.
Obviously it seems like Ryan is OK now — and also taking even more well-deserved days off. With a new mystery woman to boot.
What do YOU think about this breakup news, Perezcious readers? Were you rooting for these two to make it??
Related Posts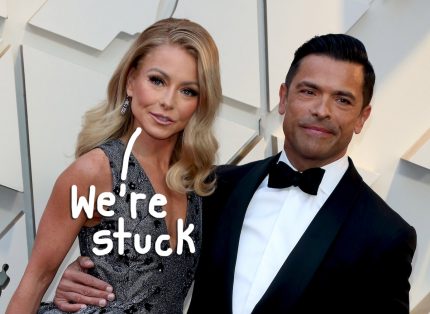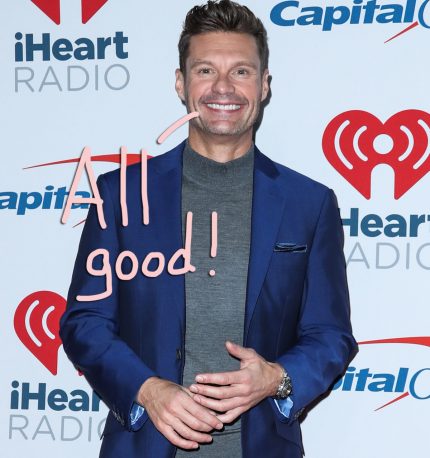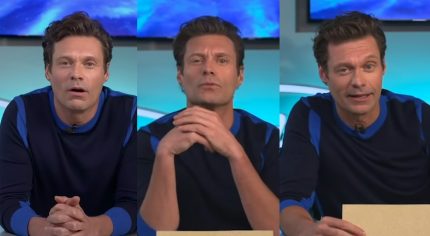 Source: Read Full Article