"Sweet Life: LA" Star Jerrold Says He Always Knew Cheryl "Was Going to Be My Wife Someday"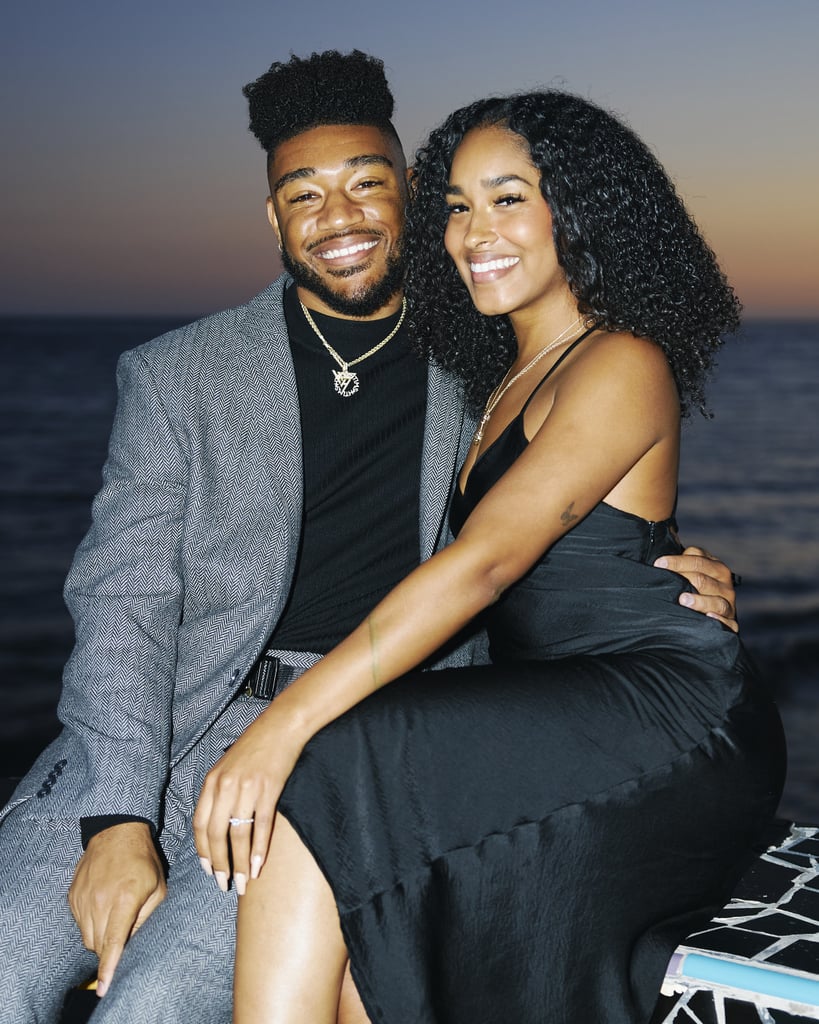 "Sweet Life: LA" Star Jerrold Says He Always Knew Cheryl "Was Going to Be My Wife Someday"

Cheryl Des Vignes and Jerrold Smith II are, indeed, living the sweet life. Ahead of the season two premiere of Issa Rae's "Sweet Life: Los Angeles" — which kicked off with four new episodes on Aug. 4 — the series stars got engaged on June 18 after the former popped the big question to his high-school sweetheart.
"It's officially official ya'll…. We're ENGAGED! 🥹💍💕," Des Vignes captioned a photo series of the proposal on Instagram. "It's been a long time coming but all great things take time so here we are. I can't even express how excited I am to be a fiancé even though I've already been getting the wifey treatment! I'm just really excited for this next chapter in our relationship." Smith II shared similar sentiments in his own post, captioned, "This girl knows me better than I know myself at this point, and even though it's been a long time coming, through thick and thin, the only thing I'd ever change is her last name 🤞🏽♥️."
Smith II tells POPSUGAR that, contrary to what fans saw in season one of his reality TV show, he's been thinking of proposing to Des Vignes for a "long, long time." "I'm fortunate enough to be in a place now, within life and my career, where I can sustain having a spouse and thinking about building a life with Cheryl," he says. "Obviously, we had a life together way before the engagement. People have been asking me when did I know I wanted to propose or be married to her, [but] I've known probably since we were in college."
Smith II and Des Vignes both attended college in LA — the former played basketball at UCLA, while the latter went to Otis College of Art and Design. Smith II shares that, back then, his now-fashion-designer fiancée would travel to his school on weekends and stay with him. It was then that he knew he wanted her around for the long haul. "She would literally jump through hoops to see me in college, and I'd be like, all right, this is going to be my wife someday."
During his grand proposal, Smith II admits, he "only got about two sentences out because I was nervous as hell, but I did the thing." The "Sweet Life: Los Angeles" star is confident about his future plans with Des Vignes, but for now, he wants the two to enjoy being blissfully engaged. However, they do have big plans for their upcoming nuptials, which may happen a year or so from now, so get ready for the "wedding of the century."
See photos from Smith II and Des Vignes's engagement ahead.
Source: Read Full Article