The Most Shocking Celebrity Exes' Reunion
These famous pairs have decided to work through their issues, which include but not limited to infidelity, and salvage their relationships, but only a few of them still stay together now.
AceShowbiz -Breaking up and making up are nothing new in relationships. While some people have no problem moving on from heartbreaks, others may still have lingering feelings for their former significant others. If the feelings are mutual and the stars align, sometimes they will patch things up and give their romance another go.
Such case has happened to some celebrity couples. While fans are often overjoyed with these celebrity exes' reconciliations, some other reunions may leave people baffled due to their messy breakups or how unexpected they reconnect after quite a long time.
Though not all second time proves to be better than the first one, here are a number of celebrity couples who have made headlines with their shocking reunions.
1. Matt James and Rachael Kirkconnell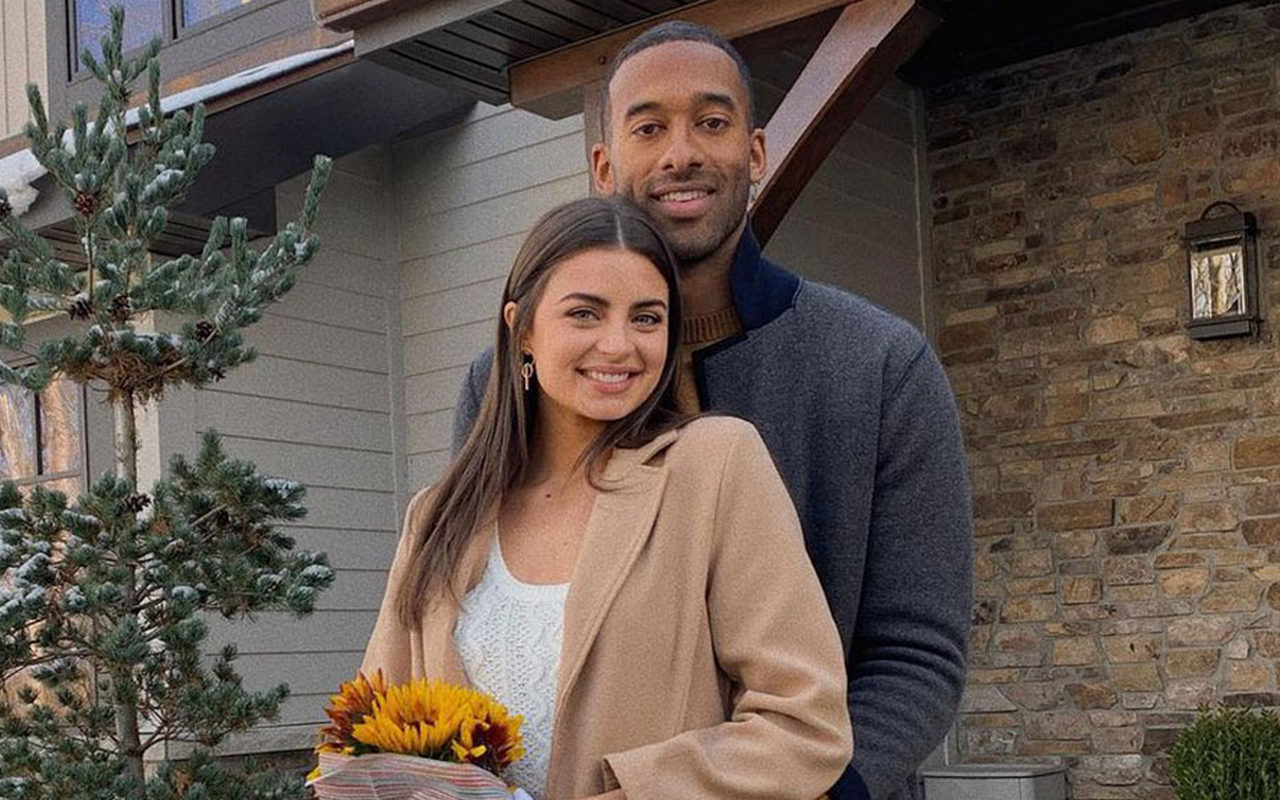 Matt James and Rachael Kirkconnell's whirlwind romance ended abruptly following the end of "The Bachelor" season 25. In light of racism scandal involving the graphic designer, the real estate broker announced in the "After the Final Rose" special that he had broken up with Rachael after photos showing Rachael at a plantation-themed party in college resurfaced. Saying "it's heartbreaking" that "Rachael might not understand what it means to be black in America," he explained that she needed to educate herself more before they could be together.
However, just as fast as the sparks between them flew at the first time, Matt appeared to have had a change of heart a month later. On April 24, the pair were spotted hanging out together at JuneShine in Santa Monica, Los Angeles, despite previously saying that they were not on speaking terms following their split. A few days later, the 28-year-old charity founder confirmed that he's focusing on relationship with Rachael and wasn't "pursuing any relationships right now outside of that." They have since been inseparable as reports said that they're planning to move in together.
2. Patrick Dempsey and Jillian Fink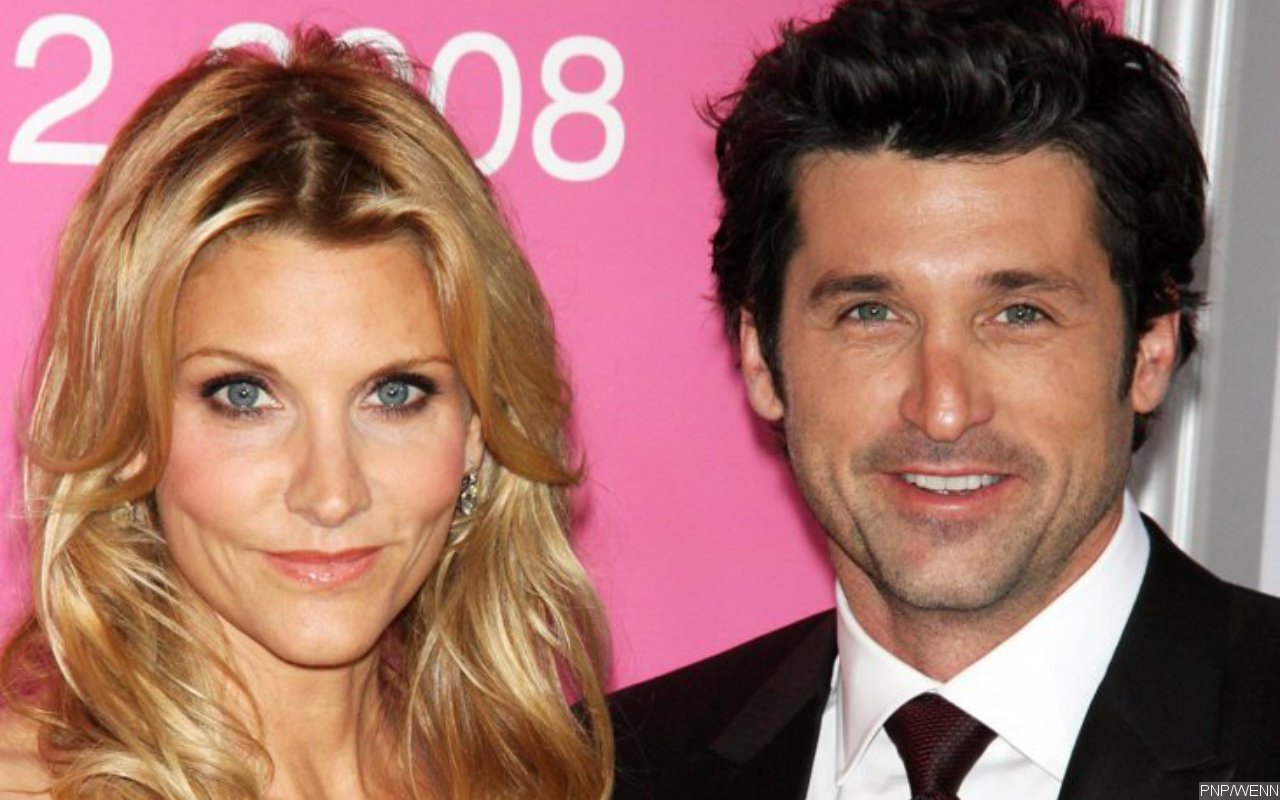 Patrick Dempsey and Jillian Fink shocked many when they announced their split, but their reconciliation wasn't less surprising either. In January 2015, the makeup artist filed for divorce from the actor to end their 16 years of marriage, citing irreconcilable differences. "It is with careful consideration and mutual respect that we have decided to end our marriage," they said in a joint statement at the time.
However, around a year later they hinted at their reconciliation after they were spotted together on multiple occasions. When asked in May 2016 if he and Jillian reconciled, the "Grey's Anatomy" alum responded, "Yeah, I think so." He later explained why they decided to give their marriage another go despite the bold decision to divorce. "Our marriage was not something I was prepared to let go of. I didn't feel like we had done all the work. And we both wanted to do that work," so the 55-year-old said. Through sacrifices and understanding each other, the pair are still going strong until now.
3. Kristen Stewart and Robert Pattinson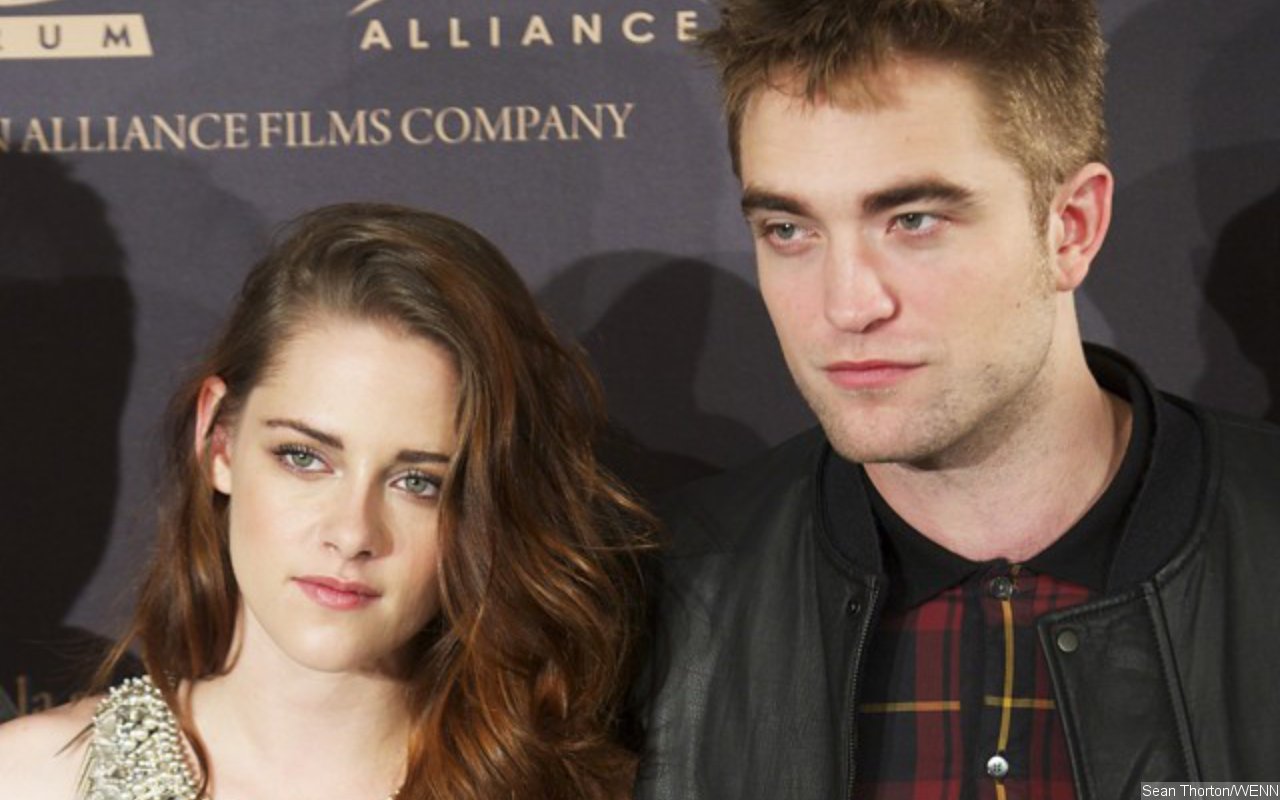 As they brought their onscreen chemistry into real life, Kristen Stewart and Robert Pattinson had many of their fans rooting for their relationship which began in mid-2009 after they filmed the first "Twilight" movie in 2008. Thus, it was a huge shocker when photos of the actress cozying up to "Snow White and the Huntsman" director Rupert Sanders surfaced in 2012, exposing their affair. Making it more scandalous, the filmmaker was still married to model Liberty Ross at the time.
Kristen then issued a statement, calling the affair a "momentary indiscretion" and apologizing to "the person I love and respect the most, Rob." Nevertheless, the affair ended the pair's nearly-four-year romance. Rob, however, was more forgiving than the public were as the couple reconciled in October of the same year. The reunion didn't last long though, as they eventually called it quits for good in May 2013.
4. Colin Firth and Livia Giuggioli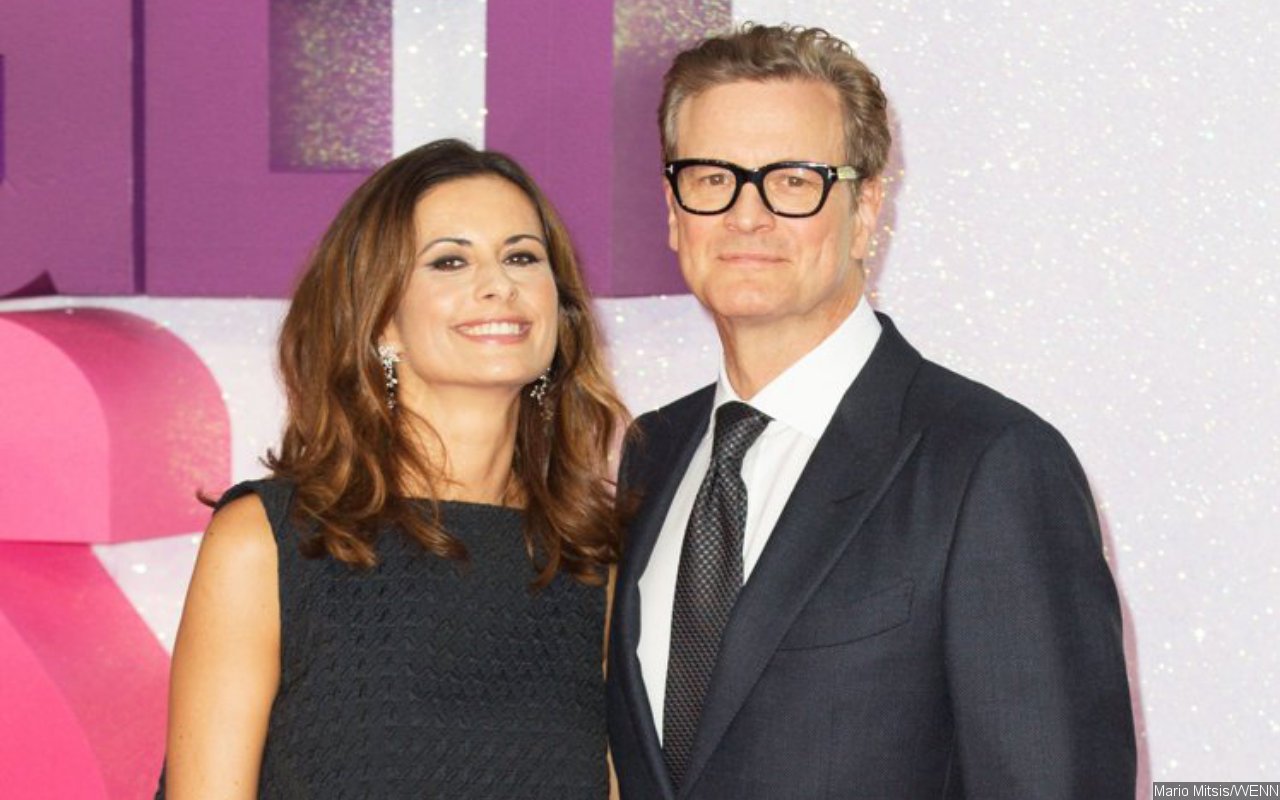 Colin Firth and Livia Giuggioli's breakup and make-up stayed hidden until a few years later, but that didn't make it less shocking. In 2018, they revealed they had gone through a private separation several years prior but then reconciled. This was made public at the same time they were legally battling Italian journalist Marco Brancaccia, who was accused by the pair of harassing her with "threatening" messages.
In a bombshell confession, Livia admitted to having had an affair with Marco during the period she and Colin separated. "The King's Speech" actor and the Italian producer at the time joined forces to fight against their stalker, but the scandal eventually took a toll on their marriage as they announced they decided to separate in December 2019, ending their 22 years of marriage. The former spouses remain close and often work together as she dubbed him "the best partner in crime ever" in his 60th birthday tribute.
5. Jana Kramer and Mike Caussin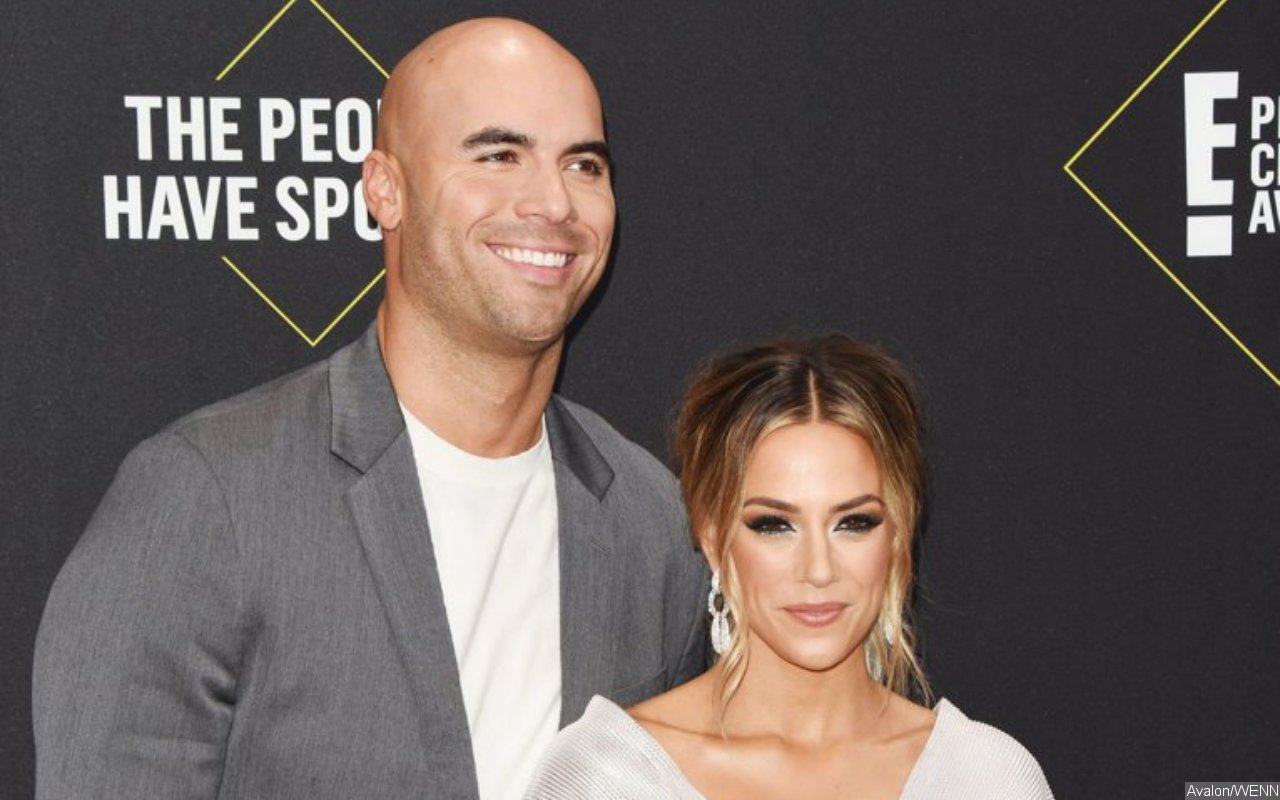 Another pair whose marriage was rocked by infidelity, Jana Kramer and Mike Caussin endured years of ups and downs before eventually pulling the plug earlier this year. The pair first split just weeks into their relationship in 2014 because he cheated on her, but she decided to forgive him and they got back together. After being married for less than one year, they separated in 2016 with the actress/country music star hinting that he cheated on her again.
After Mike completed a rehab to treat his addiction issue, the pair reconciled and renewed their vows in 2017. In 2018, they opened up that the former footballer's sex addiction was a root cause for his infidelities. Things seemed to be going on well between them in the next following years, until they got candid about his "relapses" in their podcast. Though Jana initially defended her estranged husband and her decision to stay in their marriage, she eventually filed for divorce in April this year, citing "inappropriate marital conduct, irreconcilable differences and adultery."
6. Cardi B and Offset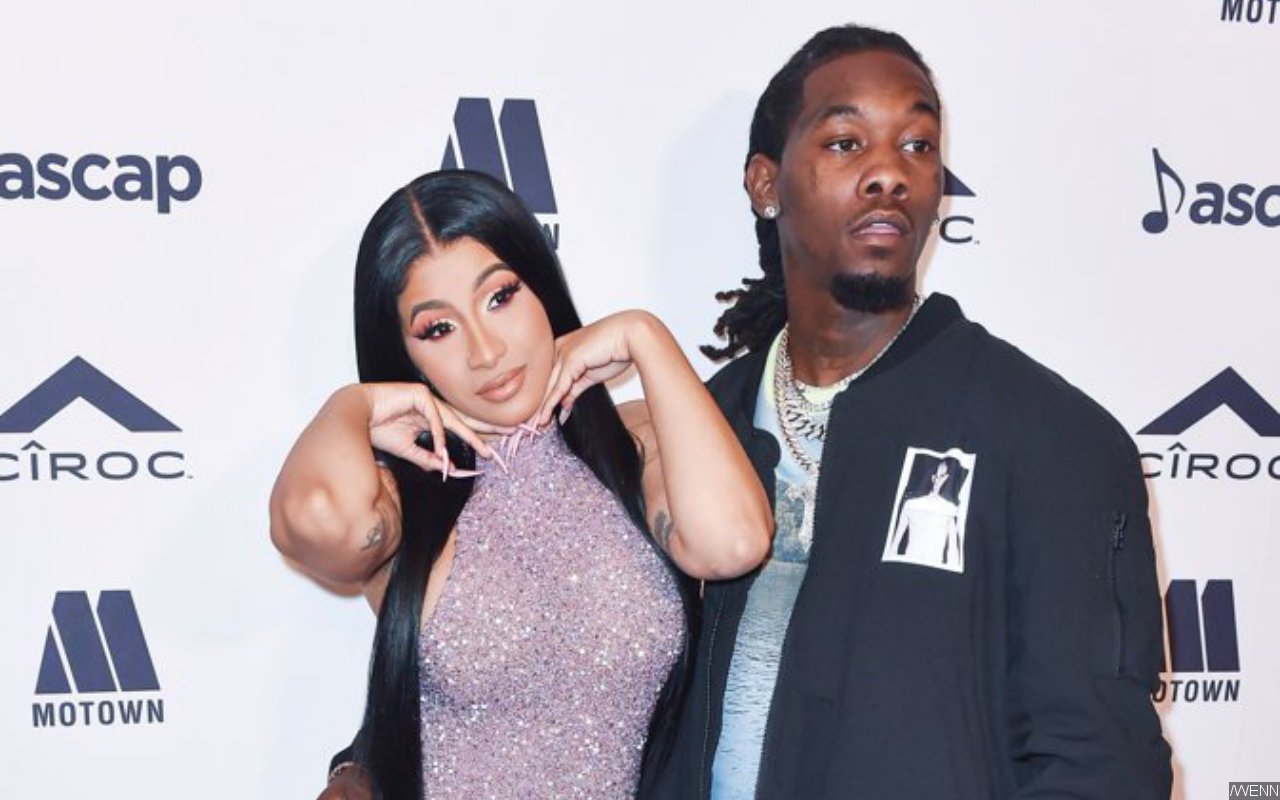 Cardi B and Offset always got affectionate to each other in public whenever they had a chance, but that doesn't mean their relationship was always a smooth sailing. In late 2017, the Migos star was embroiled in a cheating scandal after his alleged sex tape with another woman leaked online amid Cardi's pregnancy with their first child together. Seemingly having not made up her mind yet, the "Bodak Yellow" hitmaker said in a statement at the time, "I'm going to make a decision in my own times with my heart and mind. I don't need to be rushed or be told what to do. Its my life! I belong to me not to the world."
Cardi chose to stay together with Offset and they welcomed their daughter Kulture Kiari Cephus in July 2018. In December of the same year, the Grammy Award-winning artist announced that she separated from her husband. But Offset wasn't ready to let her go and after several public attempts to woo her back, they got back together, ending their brief split. When it seemed that everything was okay, Cardi shocked many by filing for divorce from the "Ric Flair Drip" spitter in September 2020, though she insisted that infidelity wasn't the reason behind it. She never moved forward with the divorce though, as in October they seemed to have reunited.
7. Sienna Miller and Jude Law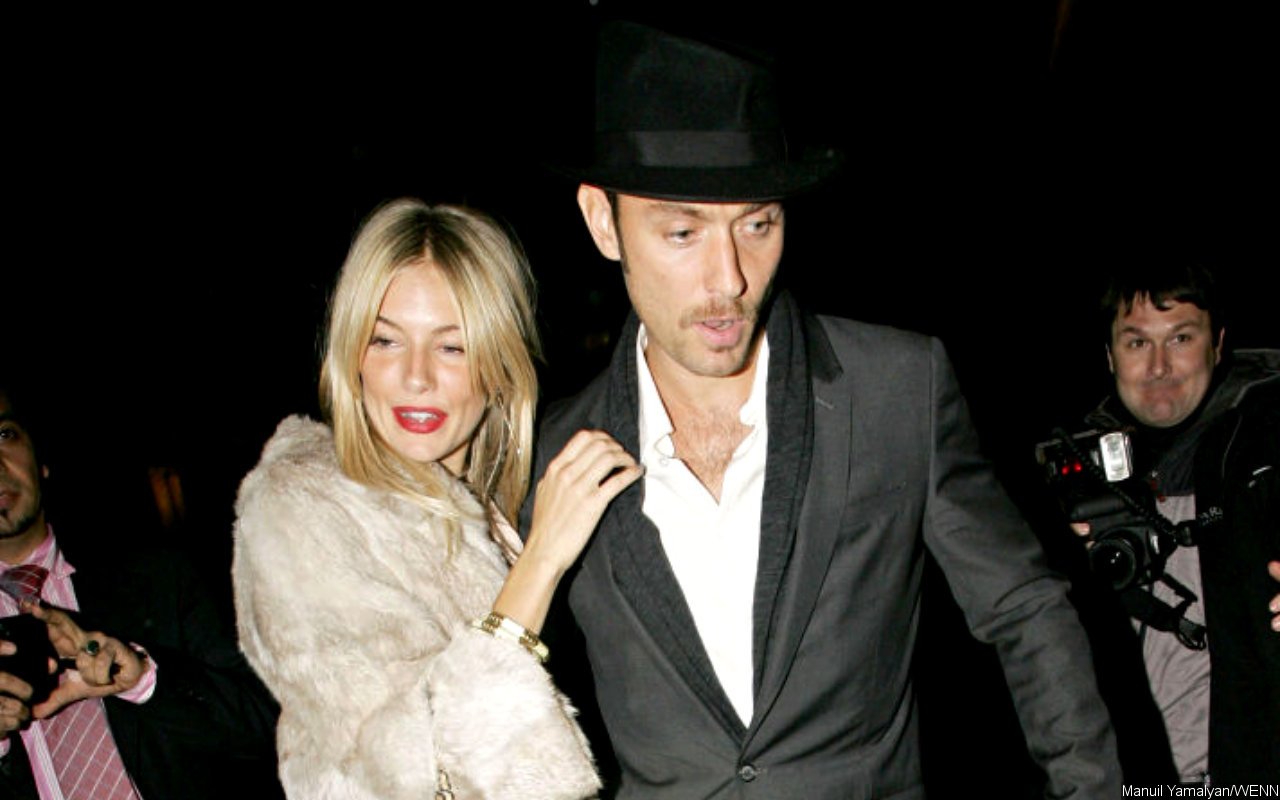 Speaking of a forgiving lover, one cannot forget to mention Sienna Miller. The British actress, who got engaged to Jude Law in 2004 after dating for several months, was cheated on by her fiance and "Alfie" co-star with the nanny of his children in 2005. After he issued a public apology to the "Factory Girl" actress, the pair attempted to work through their issues and stayed together until they separated in November 2006.
A few years later, however, they seemed to still have feelings for each other as it was reported that they rekindled their romance in December 2009. Their second attempt to be together didn't work though, as they split up for good in 2011. In 2016, Sienna confessed that she has no hard feelings for her ex despite his past affair, telling Porter magazine, "We don't see each other that much. I care about him enormously."
8. Khloe Kardashian and Tristan Thompson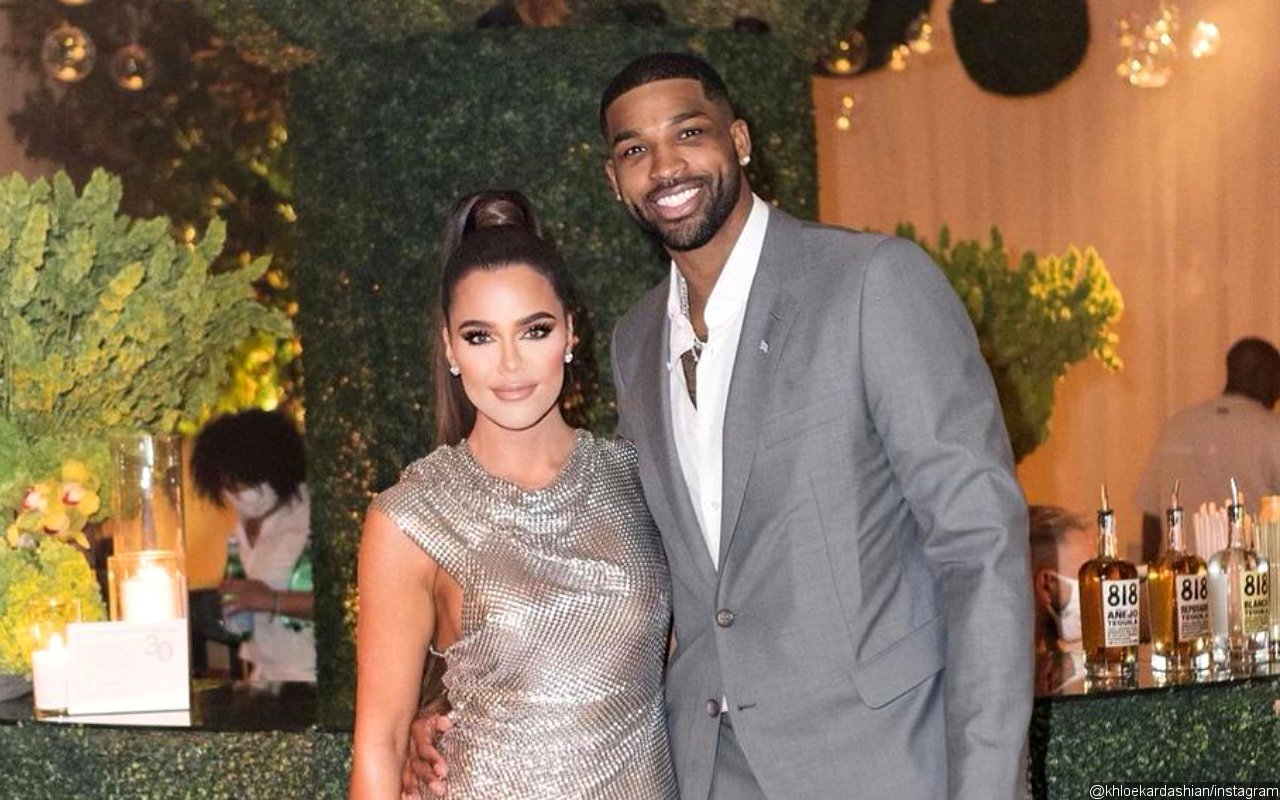 Khloe Kardashian had a very strong reason to dump Tristan Thompson after he was reported to have cheated on her with Kylie Jenner's then-BFF Jordyn Woods in February 2019. In fact, it wasn't the first time the NBA star was caught cheating on the reality TV star as he was caught not loyal to her when she was pregnant with their daughter in 2018. They, however, always maintained a good relationship for the sake of their 3-year-old daughter True Thompson.
Early on during the pandemic, they even quarantined together at Khloe's home with their daughter. That apparently brought them closer again as in April 2020, she sparked reconciliation rumors after she talked about considering using Tristan's sperm donor to have another child. Against all the warnings from her fans telling her not to come back with him, she fueled the rumors after she was spotted wearing a massive diamond ring in December last year, prompting a speculation that they got engaged. However, only several months later their relationship was rocked again after a woman named Sydney Chase claimed she slept with Tristan in January.
9. Jennifer Lopez and Ben Affleck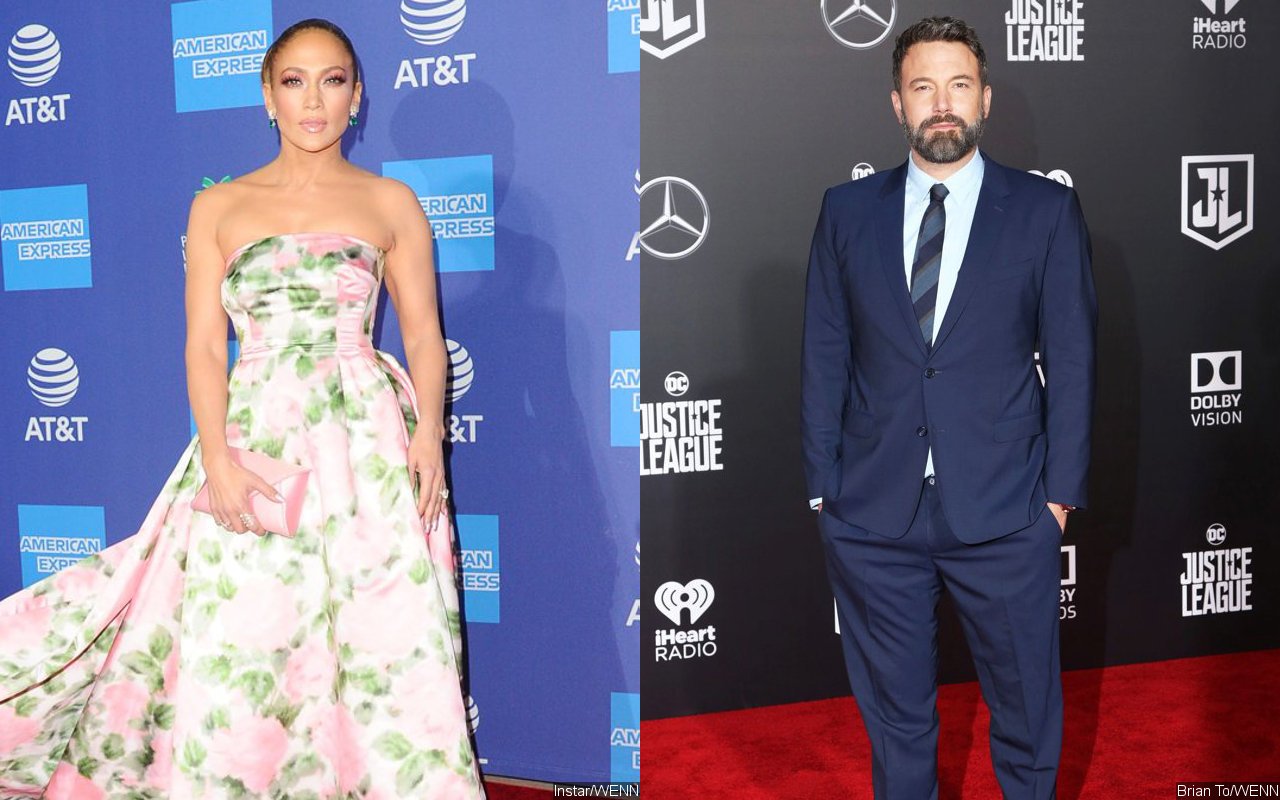 Jennifer Lopez and Ben Affleck were one of the biggest "it couples" when they were together in early 2000s, earning the portmanteau of "Bennifer". They planned a wedding for September 2003, but it was postponed with four days' notice because of "excessive media attention." The pair eventually broke up in January 24 and both of them later moved on by marrying different persons, Marc Anthony and Jennifer Garner respectively, though their marriages ended in divorce with kids.
However, after going through a lot for years, the feelings between then were apparently never really over. As they were both single following J.Lo's split from Alex Rodriguez and Ben's from Ana de Armas, they sparked dating rumors in April after he was spotted visiting her house in Miami. The pair have not spoken up their supposed reconciliation, but they are not hiding it either as they have been spotted packing on the PDA several times, including during a family dinner with the "On the Floor" hitmaker's two children in Malibu on June 13.
10. Angelina Jolie and Jonny Lee Miller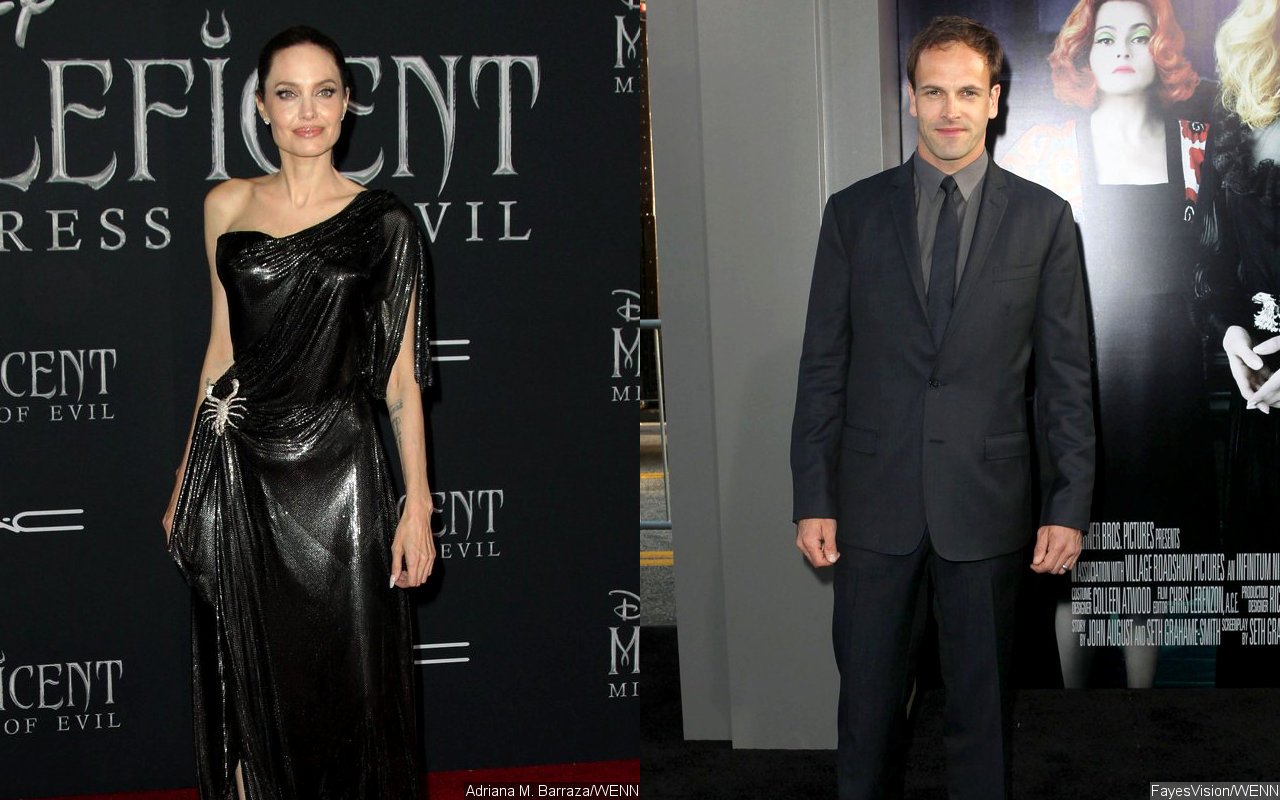 This one should be taken with a grain of salt, but Angelina Jolie and Jonny Lee Miller could be the next celebrity couple who gets back together after going through failed marriages with their other exes. The "Salt" actress and the "Trainspotting" actor sparked reconciliation rumors after she was spotted visiting his apartment in Brooklyn, New York twice in a week. The 48-year-old beauty was bringing a bottle of wine during her first visit on June 11. She was later seen being joined by her son Pax when she returned to Jonny's place on June 15.
Angelina and Jonny were married in 1996 until their divorce in 1999. Following their breakup, the Oscar-winning actress married Billy Bob Thornton from 2000 until 2003, before she was in a longtime relationship with Brad Pitt, whom she married in 2014 until she filed for divorce in 2016. As for Jonny, he moved on from his failed marriage to Angie by dating actress and model Michele Hicks in 2006. They tied the knot in 2008, but eventually divorced in 2018. It remains to be seen where Angie and Jonny's relationship is headed to, but it's said that she's "always spoken so fondly about" Jonny and the two are now "reconnecting."
Source: Read Full Article