The Most Shocking Reveals In Love Island History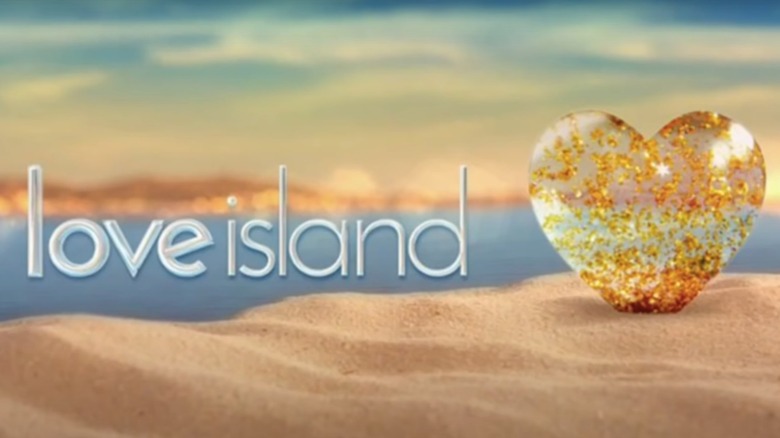 "Love Island" has become a staple across the pond in the reality television world and, after becoming available in the U.S., the series has even sparked its own spin-off.
Due to the ongoing COVID-19 pandemic, binge-watching streamable content in quarantine is about as commonplace as eating, sleeping, and breathing. And the British reality show, with over 30 episodes a season, per IMDb, has more than enough content to devour. The premise of the series involves stranding hot U.K. singles in various tropical locations and forcing them to couple up. The British public then vote on which couples they want to keep on the island and which get the boot. Essentially it's "Big Brother" meets "Bachelor in Paradise."
The show has introduced Americans to classic Brit slang like "being mugged off" and taught us what it takes to be "100% someone's type on paper." The reality series even earned itself an SNL parody, (via YouTube). But the main reason we continue to sit through six-plus weeks of "Love Island" footage is the guaranteed drama. Whether you're rooting for the Liverpool club promoter, the carpenter from Essex, or even voice-over comedian, Iain Sterling, you won't be able to turn it off. And while the show has been accused of being fake (via the Daily Mail), it can never be called boring. Check out the most heart-stopping moments below.
Georgia coupled up with Kem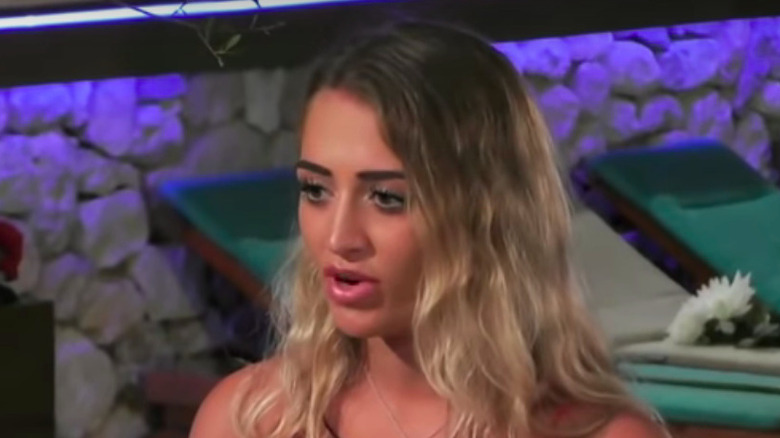 In Season 3, newcomer Georgia Harrison chose original islander Kem Cetinay to couple up with, leaving his girlfriend Amber Davies none too happy. 
The shocking pick came right after Davies and Cetinay had finally cemented their relationship, after a three-plus episode arc of Cetinay testing the waters in Casa Amor. Cetinay reacted to the re-coupling by kissing Davies to prove his loyalty, but it didn't help curb her reaction. Following the ceremony, Harrison attempted to speak to Davies who responded, "Don't even speak to me!" Davies later added, "If anyone's a bell end it's f**king you, babe!" (via The Sun). In case you're not from the U.K., those are fighting words.
The confrontation ended with Harrison being comforted by the male islanders and crying in her confessional about feeling unwelcomed. "I knew the reaction would be intense," Harrison explained, (via Mirror), "but I feel really uncomfortable. Really uncomfortable." Luckily for Harrison, viewers felt for the Essex beauty and kept her around long enough to find romance with fellow islander, Sam Gowland. The two were eventually voted off Day 46, (via Love Island Fandom), earning the couple sixth place in the season.
Jon and Hannah met before Love Island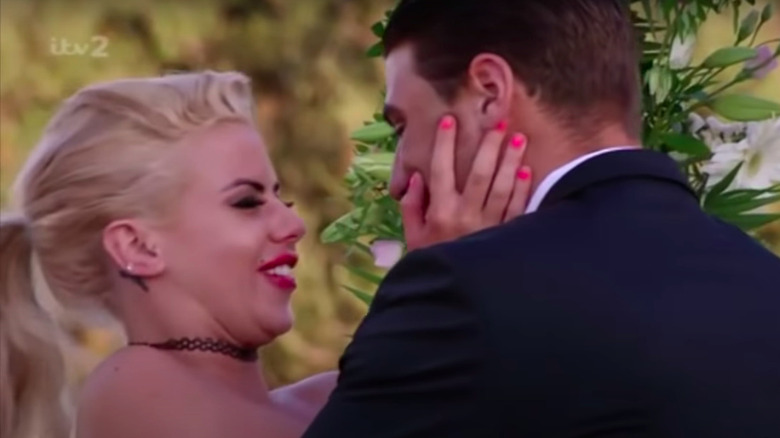 It was revealed in the live finale that original islanders Jon Clark and Hannah Elizabeth met before setting foot in Mallorca, Spain. Clark and Elizabeth had been coupled up since day one (via HuffPost), and, thanks to a penultimate episode proposal (via YouTube), the pair were geared up to win the entire competition. It wasn't until the finale that host Caroline Flack dropped a bombshell to the British public: The couple had met on multiple occasions prior to filming.
A now-deleted photo on Elizabeth's Twitter, dating back to January 2014, showed the couple posing at a club with the caption, "Seen r Marbs boy," (via HuffPost). Fans turned against the reality show, calling the love connection "fixed." An ITV representative responded to the outcry by stating it had been previously discussed that Clark and Elizabeth knew each other. "The opening episode of 'Love Island' featured a scene in which Jonathan acknowledged in the Beach Hut that he had met Hannah before the show." Regardless of this, the network remains adamant that neither Clark nor Elizabeth "knew of the other's involvement in Love Island until they met in the villa," (via HuffPost).
We'll never know if this scandal or something else that cost them the title of 'Love Island' winner, (via The Sun), but tricking the British public certainly didn't help.
Malin confronted ex Terry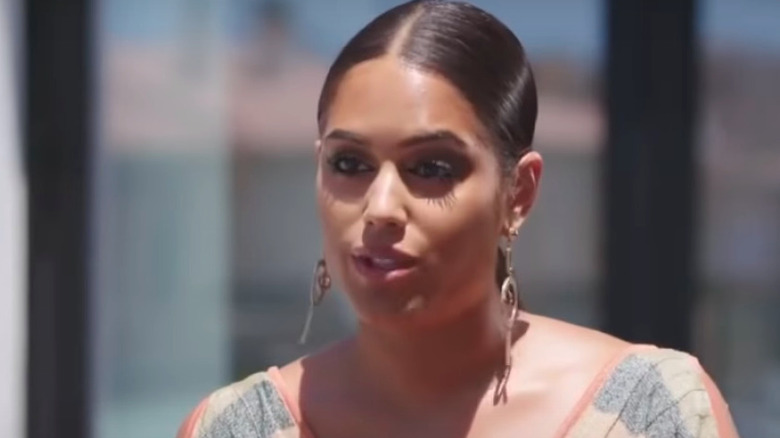 Proper banter does not a love connection make, as scorned ex Malin Andersson would soon find out. After getting booted off the island in Season 2, Andersson was told by then-boyfriend, Terry Walsh, that he would join her on the outside, (via The Sun). Suffice it to say, that's not what happened. 
Walsh made the decision to stay on the island and eventually re-coupled with newcomer Emma Woodham (via Digital Spy). While Walsh thought he got away with "pie-ing Andersson off," the producers didn't let him off the hook that easy.
Walsh and fellow islander Scott Thomas received a text – the producers' way of communicating with its cast – that they were going out for a beer, just the two of them. Instead, Walsh was confronted by Andersson. The public rooted Andersson on as she ripped Walsh apart stating, "You lead me on the entire time. You were playing a massive game and everyone can see it," (via YouTube). While he refused to take responsibility for cheating on her, the entire encounter was worth it just to see Walsh, for the first time, completely lost for words.
Rykard and Olivia's secret hook-up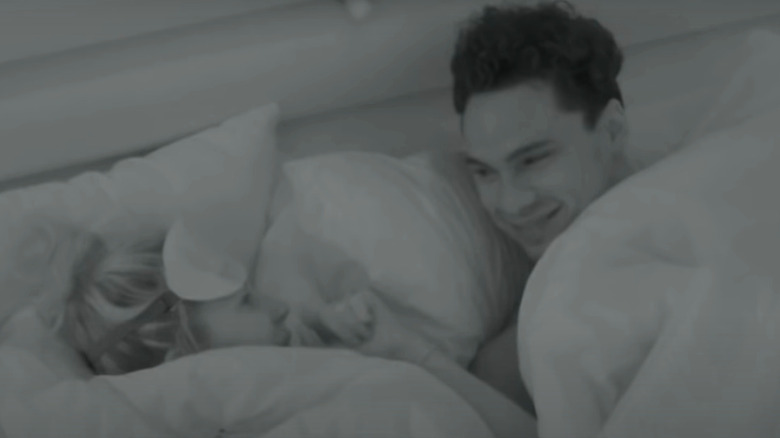 Season 2 was wrought with drama, but there was no moment more shocking than when the cameras caught islanders Olivia Buckland and Rykard Jenkins canoodling under the covers. Both Buckland and Jenkins were coupled up with completely different people and, until their midnight rendezvous, had purely been in each other's friend-zones.
Buckland chose to deny the hook-up, stating her and Jenkins only "had a spoon," (via Digital Spy). However, Jenkins couldn't keep his excitement to himself and let it slip to fellow islander Tom Powell that he and Olivia slept together. "She's so nice. She's honestly like my best mate," Jenkins stated, (via The Mirror). "I love her. So I just want her to do her thing. It's weird because we're so tight. We've got a chemistry that is just tight chemistry. That is my girl. Trust me."
The pair were able to keep their affair secret until Jenkins' partner Rachel Fenton was dumped from the island. Following her elimination, Jenkins dalliance with Buckland was revealed and Fenton had a strong reaction. "I feel quite betrayed," she admitted. "I'm not gonna stand for that," (via YouTube). Luckily for Jenkins, Fenton was able to forgive him and the two went on to date for over a year, (via The Mirror). 
Callum dumped Shaughna in a re-coupling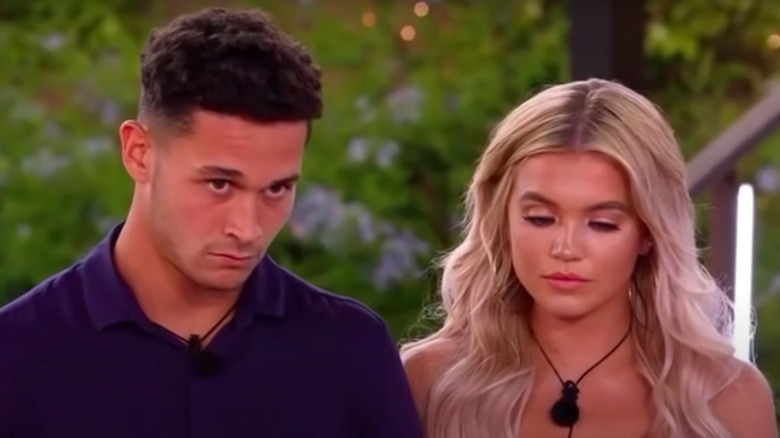 Season 6 of "Love Island" gave us more than the show's signature lip injections and great chat. First-day couple Callum Jones and Shaughna Phillips seemed like a match made in heaven. It wasn't until the season's notorious trip to Casa Amor that Jones voiced any concerns about the relationship. While away, he became close with newcomer Molly Smith and eventually chose to be with her in a jaw dropping re-coupling ceremony. 
Of his choice to move on, Jones stated, "At the end of the day, I have gone with what I felt was the right decision. Gone with my heart," (via YouTube).
To say Phillips was absolutely gutted is an understatement, but she handled the decision with grace responding, "I'm happy for Callum. Should've never trusted a scaffolder anyway," (via YouTube). The public immediately turned against Jones and Smith (via Metro), empathizing with Phillips' heartbreak. Unfortunately for her, Phillips was dumped from the island on Day 33, with the happy couple following her just days later, (via Love Island Fandom.)
Source: Read Full Article