'The Pioneer Woman' Ree Drummond Spicy Garlic Bread Sloppy Joes
The Pioneer Woman made a delicious sloppy joe sandwich. Here's how to make Ree Drummond's spicy garlic bread sloppy joes for your next family meal.
Ree Drummond's spicy garlic bread sloppy joes
Drummond says this recipe is so good that it will "turn sloppy joes on their head." She also guarantees viewers will "fall in love with this recipe." This sloppy joe garlic recipe will make your day. (Ree Drummond had a hilarious cooking disaster on a date, and it involved garlic.)
Drummond starts by browning ground beef in a pan. She adds diced onions along with three different peppers (jalapeno, serrano, and Fresno). She says she removes the membranes and seeds of each one. She says it's OK to leave the seeds and membranes intact if you can handle the spice. Just be aware that this dish can get pretty spicy, according to Drummond.
Preparing the sloppy joe sauce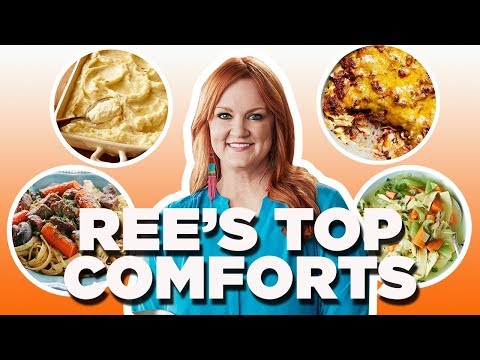 Next, Drummond adds minced garlic and tomato paste. "This is off to a winning start," she says on The Pioneer Woman show. She asks her children if they still like sloppy joes and they say they do. Drummond says she never knows what the age cut-off is when it comes to making this sandwich. "Do mothers still make them for their children?" she asks. Alex says she doesn't think so. (Alex requested these meals before she went to college.)
Drummond says her father-in-law, Chuck, loves to eat sloppy joes. However, she doesn't think he would be a fan of her version of sloppy joe because it's very spicy.
For the next step, Drummond cooks the vegetables. Then she adds beef broth to the ground beef. She says it's important to add moisture because sloppy joes are all about "the saucy lusciousness" of it. Next, Drummond adds ketchup, brown sugar (she says it helps add sweetness to the sloppy joes), chili powder, dry mustard, and balsamic glaze.
Drummond says this mixture is sort of a combination of sloppy joes, spaghetti sauce, and chili. Once everything is mixed, she puts the lid on and lets everything simmer for 10 to 12 minutes.
Building the sloppy joes
Drummond uses frozen garlic bread for this recipe. It's one of her superhero shortcuts. Purchasing pre-made food helps shorten the meal-prep time.
The Pioneer Woman says she simply bakes the bread according to the package instructions. Drummond says hamburger buns are typically used for sloppy joes, but she loves the crispy texture of the garlic bread because it holds up the sauce well. She says the store-bought garlic bread already has a "cheesy mixture" built inside bread. However, Drummond says she isn't content with the "default" amount of cheese provided in the bread. She likes to add her own to the bread.
For this recipe, Drummond adds two pieces of provolone cheese to each piece of bread. Then, she adds a few scoops of ground meat and parsley to the top of the bread. Drummond says the sloppy joes look messy but they're delicious. "Let's just say you don't want to eat this on a first date," jokes Drummond. "It's going to get messy." You can find the complete ingredients list and directions on the Food Network website.
RELATED: 'The Pioneer Woman' Ree Drummond Gives a Shout-Out to Trey Wilson
Follow Sheiresa Ngo on Twitter.
Source: Read Full Article