19 Images Of Merfolk To Cool You Off During This Heat Wave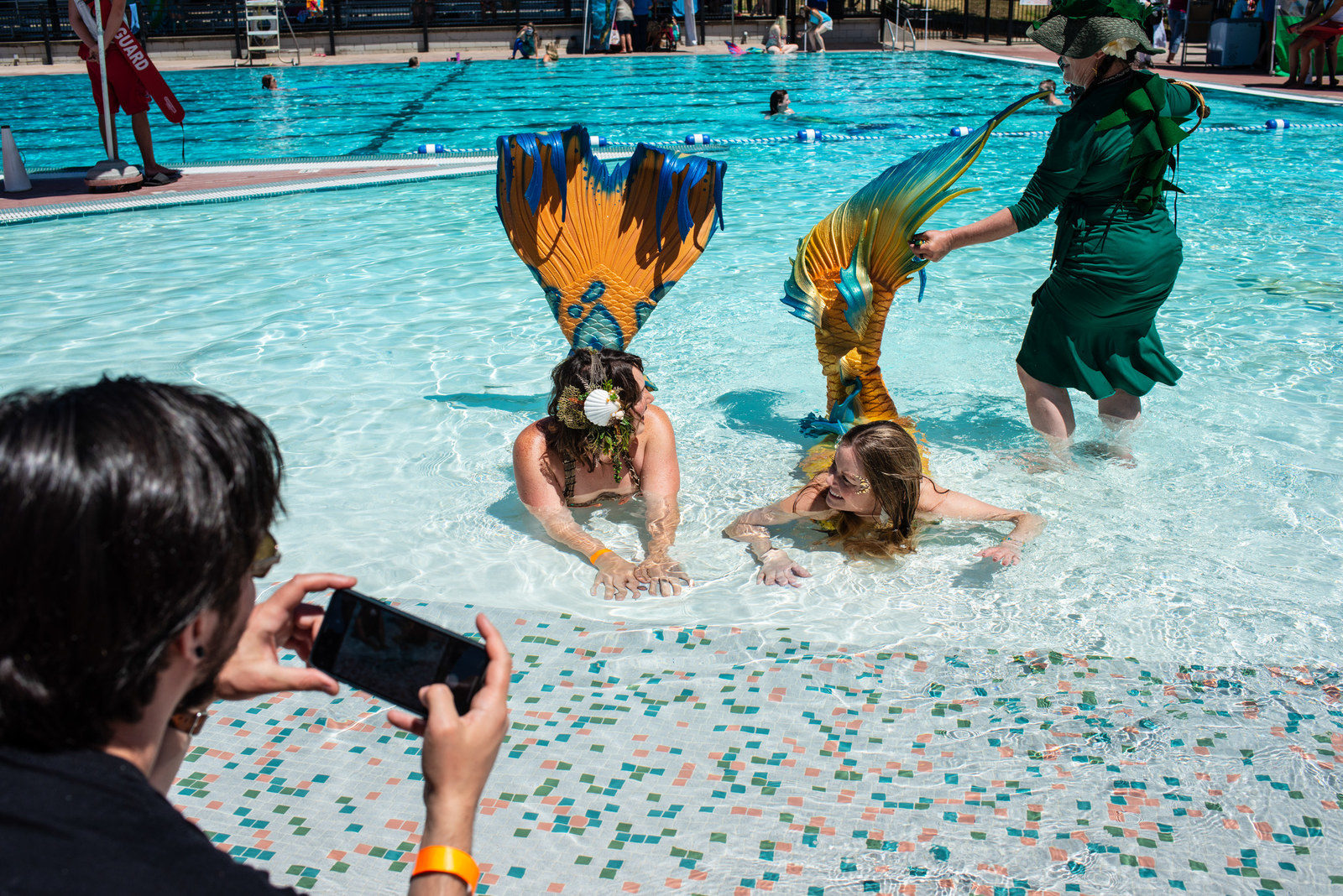 Merfolk at the California Mermaid Convention admiring each other's tails while other mermaids read and interact with children.
The merfolk community wanted more. Their annual gathering, which has been held on the promenade in Sacramento for the past five years, wasn't enough anymore, so Rachel Smith, the head mermaid at the local hang Dive Bar, decided to expand into a full convention. And so we now have the California Mermaid Con, a three-day event where mermaids and mermen (and regular people too!) can mingle and learn and model and admire each other's costumes.
Events included photo sessions with professional photographers, merfolk yoga — because this is California — a bubble ball, and a river cleanup to highlight conservation efforts by the American River Parkway Foundation.
The attendees were "unbelievably warm and friendly," according to photographer Monique Jaques, who covered the event for BuzzFeed News. "The participants were so happy to be there and be amongst other mermaids, it was amazing to watch."
Most impressive to Jaques was their commitment to inclusivity and their ability to stay in character. "I think it's actually rather ungraceful, the transition from land to sea, but I never saw any of the professional mermaids who were having sessions in the children's pool put their tails on. It would be uncouth to see a mermaid without a tail if you are a child."
Merfolk at the fifth annual promenade in downtown Sacramento.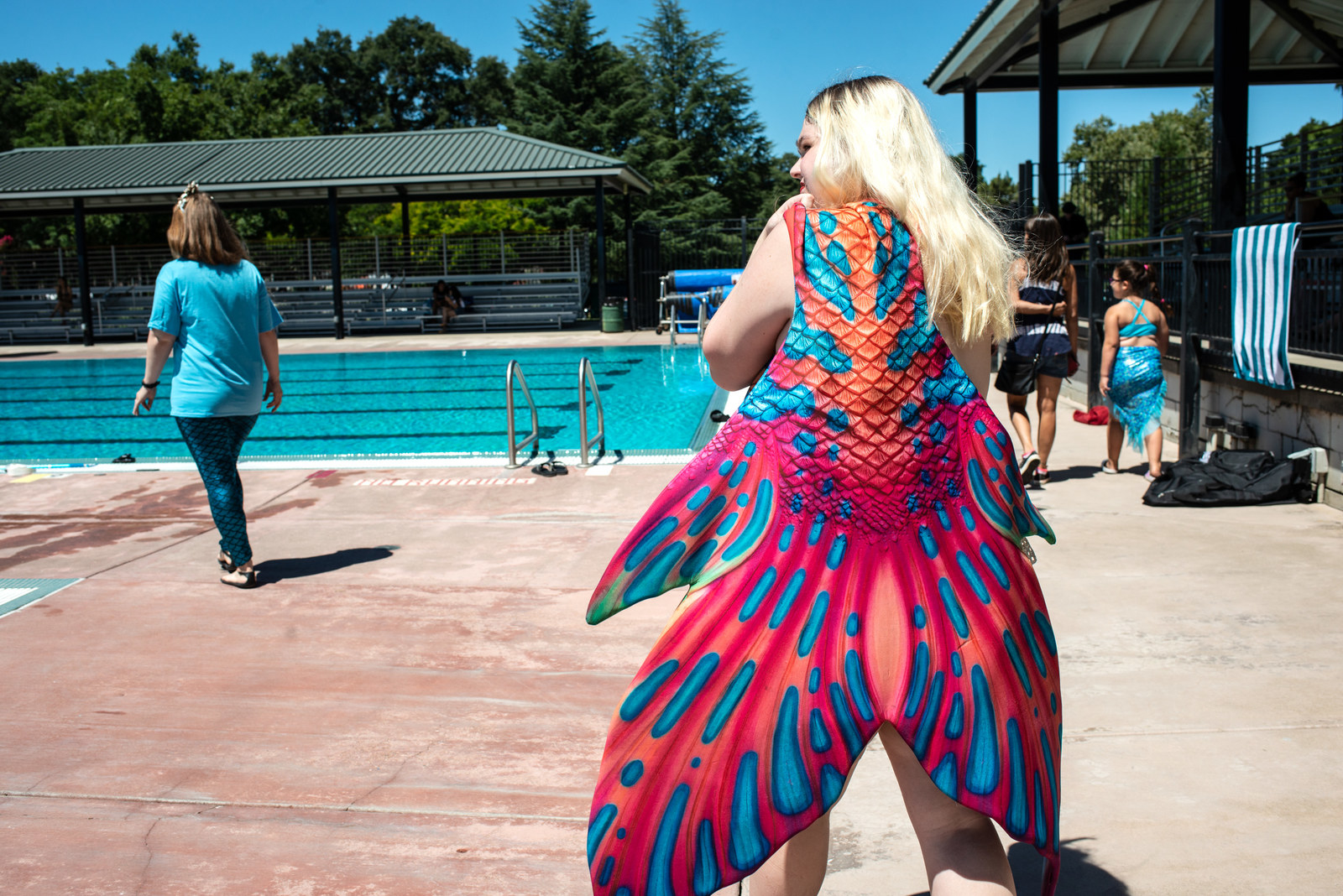 A mermaid brings her fabric tail to the pool. Tails are made out of fabric and silicone. A silicone tail can cost $1,500 to $3,000.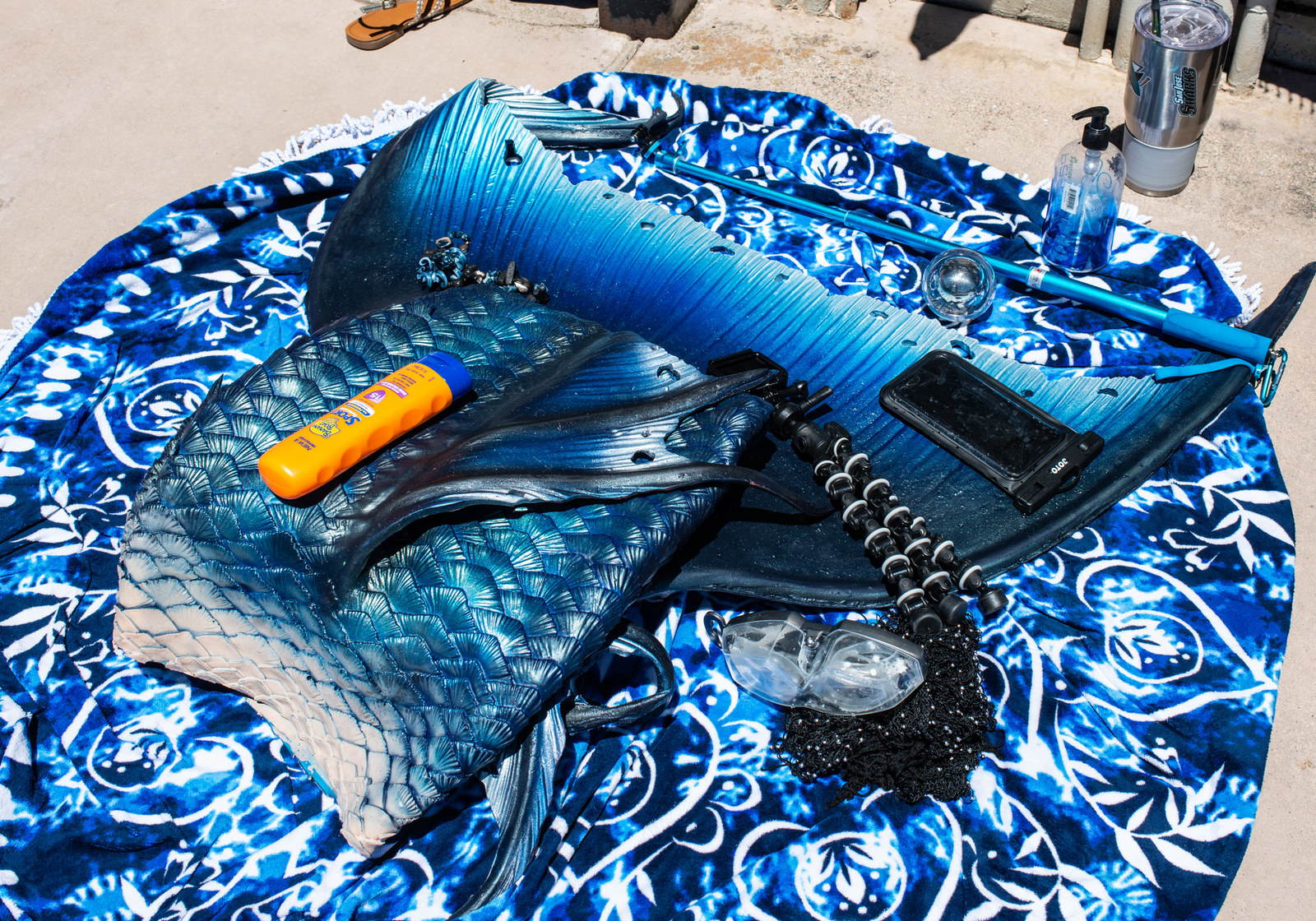 Merfolk essentials: sunscreen, goggles, underwater camera, lube.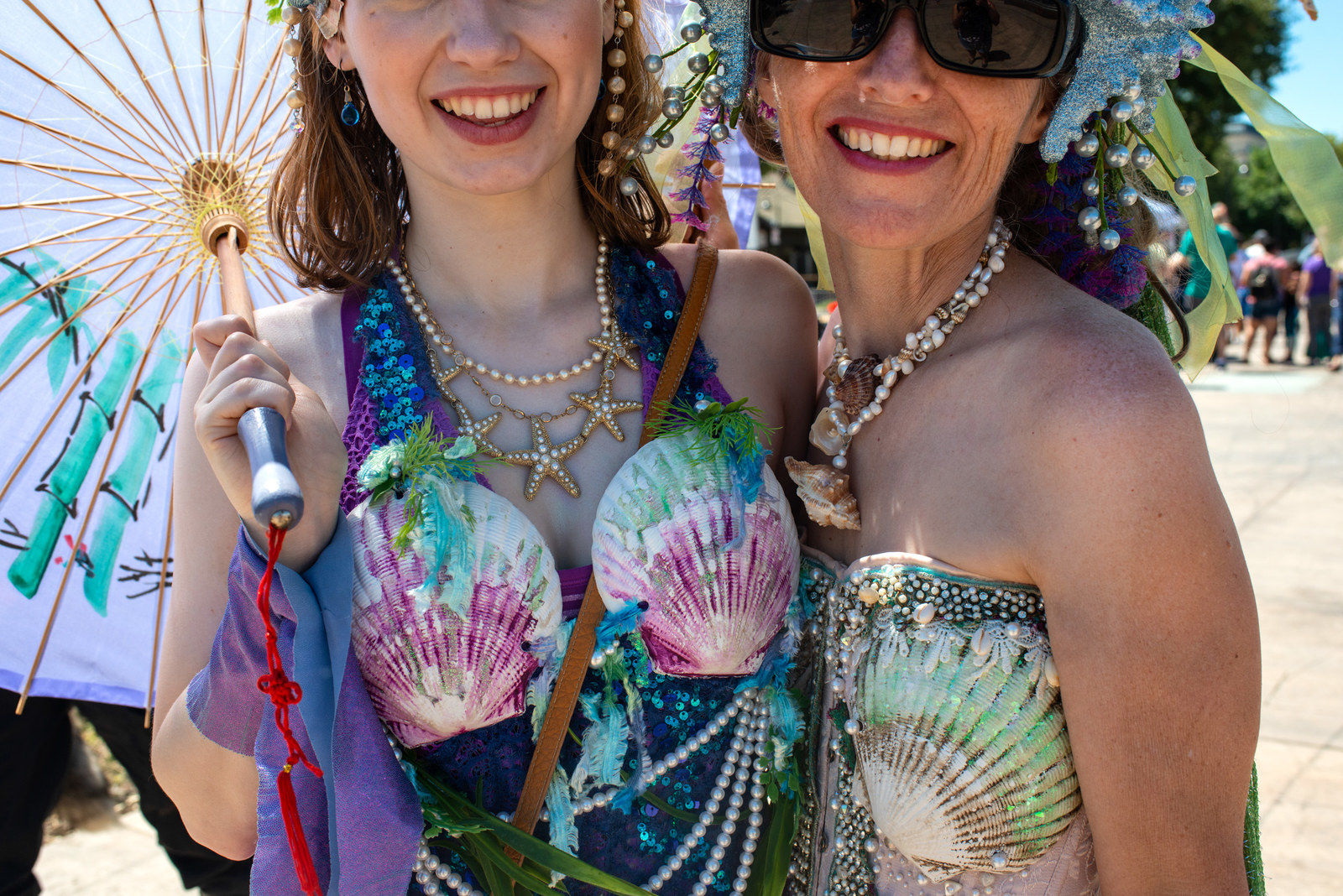 Merfolk at the fifth annual promenade in downtown Sacramento.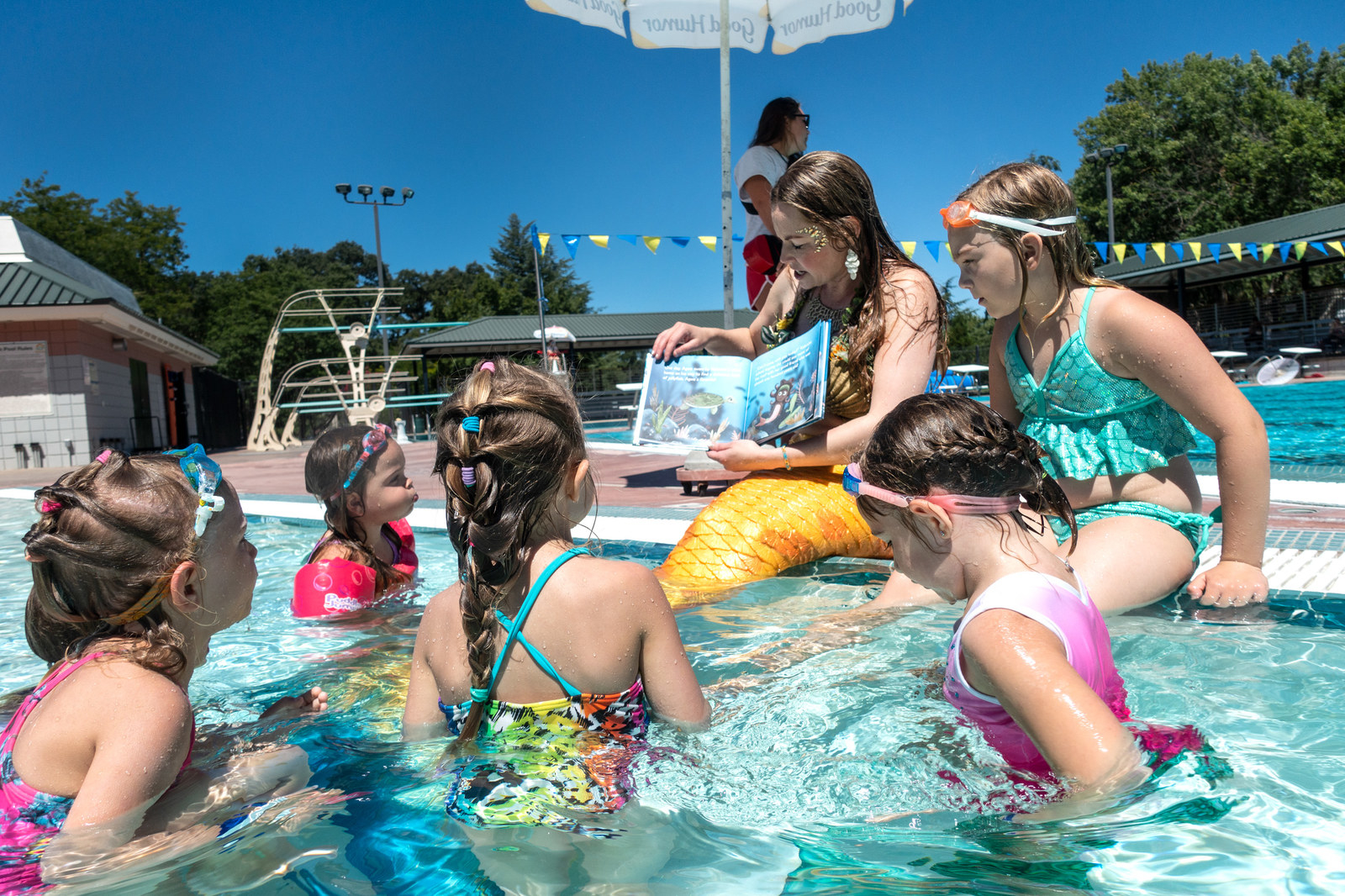 Mermaid Krista reads a book about ocean conservation and keeping bodies of water clean for all life-forms, not just mermaids.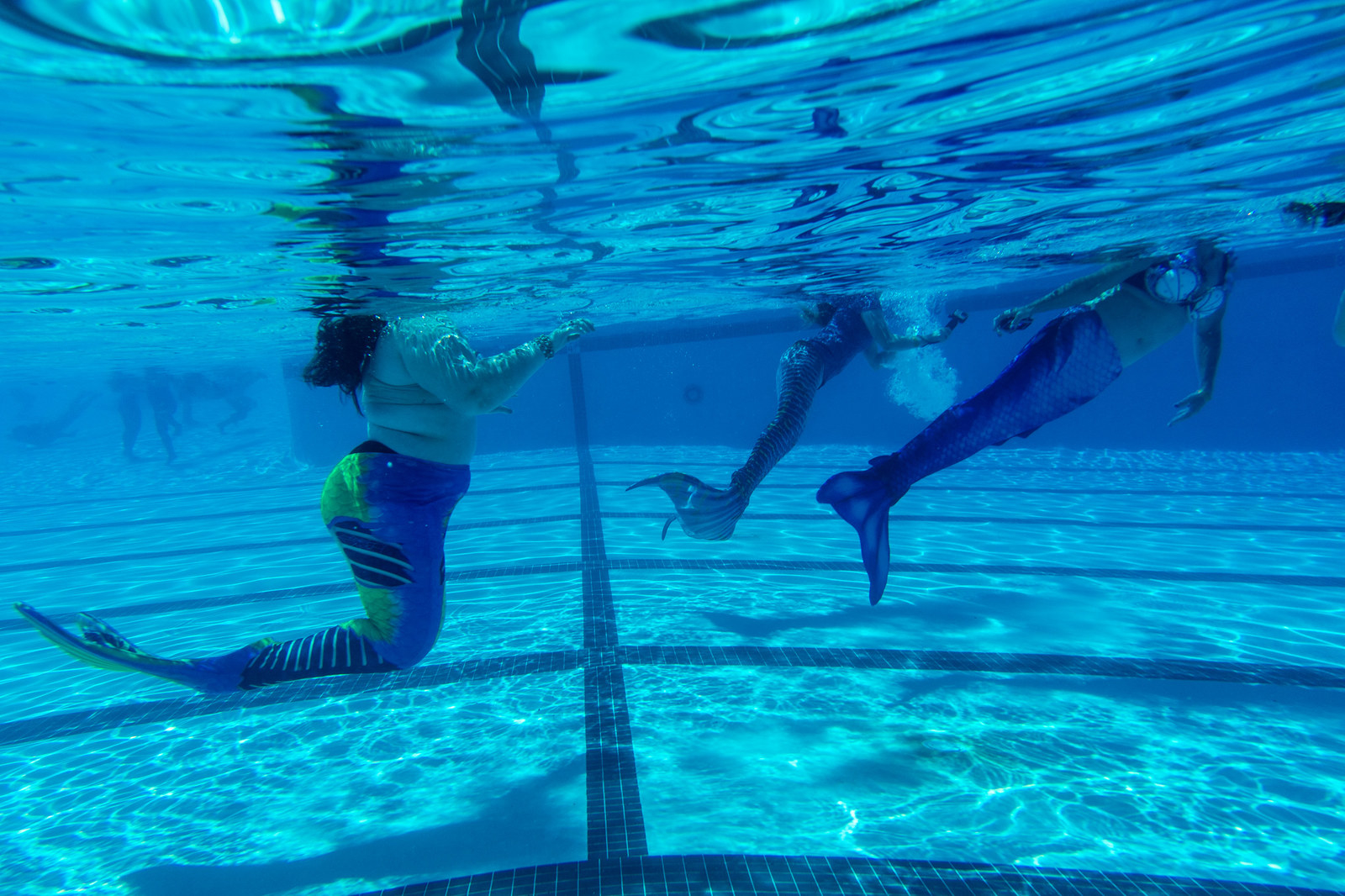 Merfolk participate in the Open Swim, where community members admire each other's tails and celebrate each other.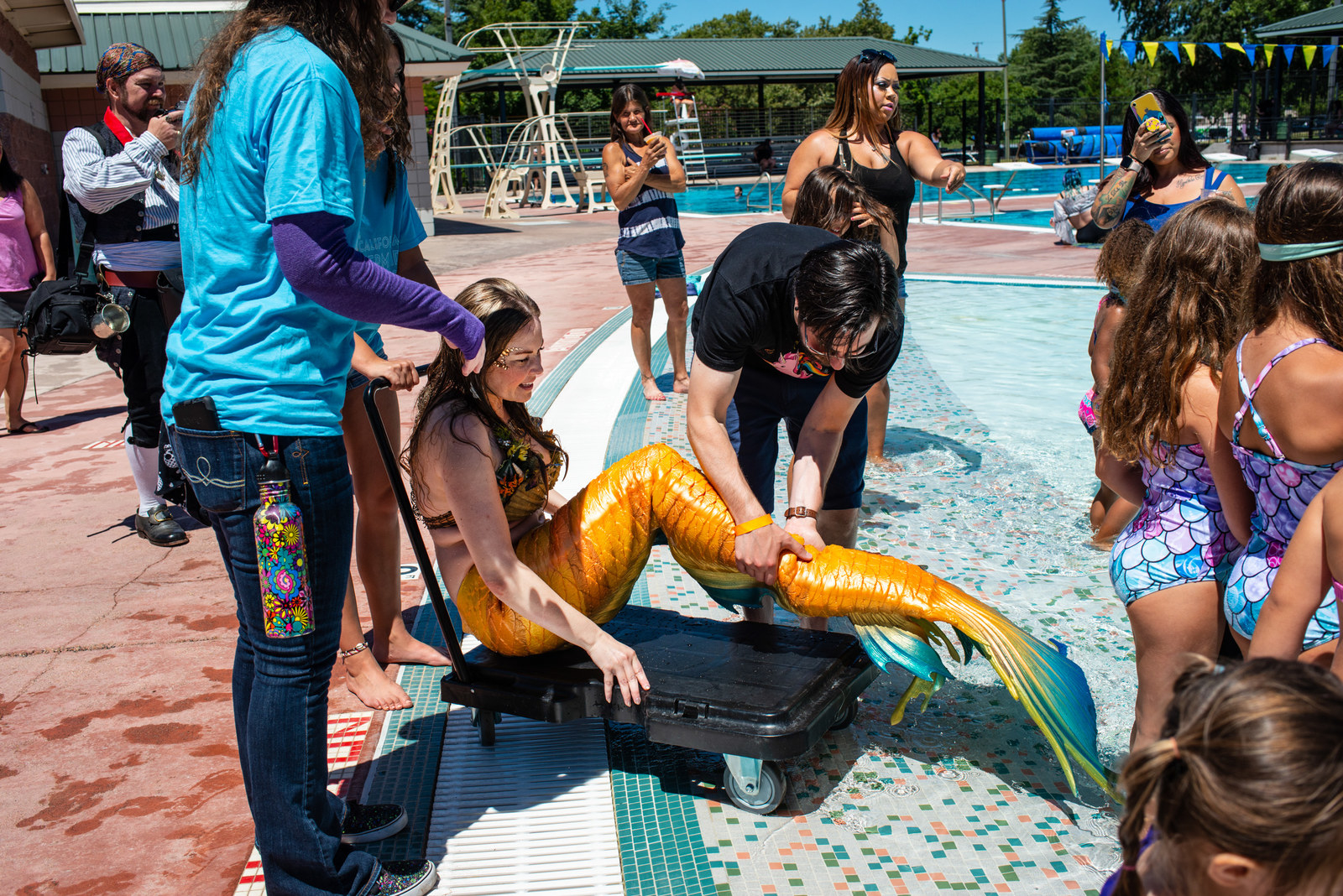 Mermaid Krista is wheeled to the children's pool. It's impossible to walk on land while wearing a silicone tail. Some mermaids have help from friends or "mer-wranglers" — men who carry the women while they're wearing tails.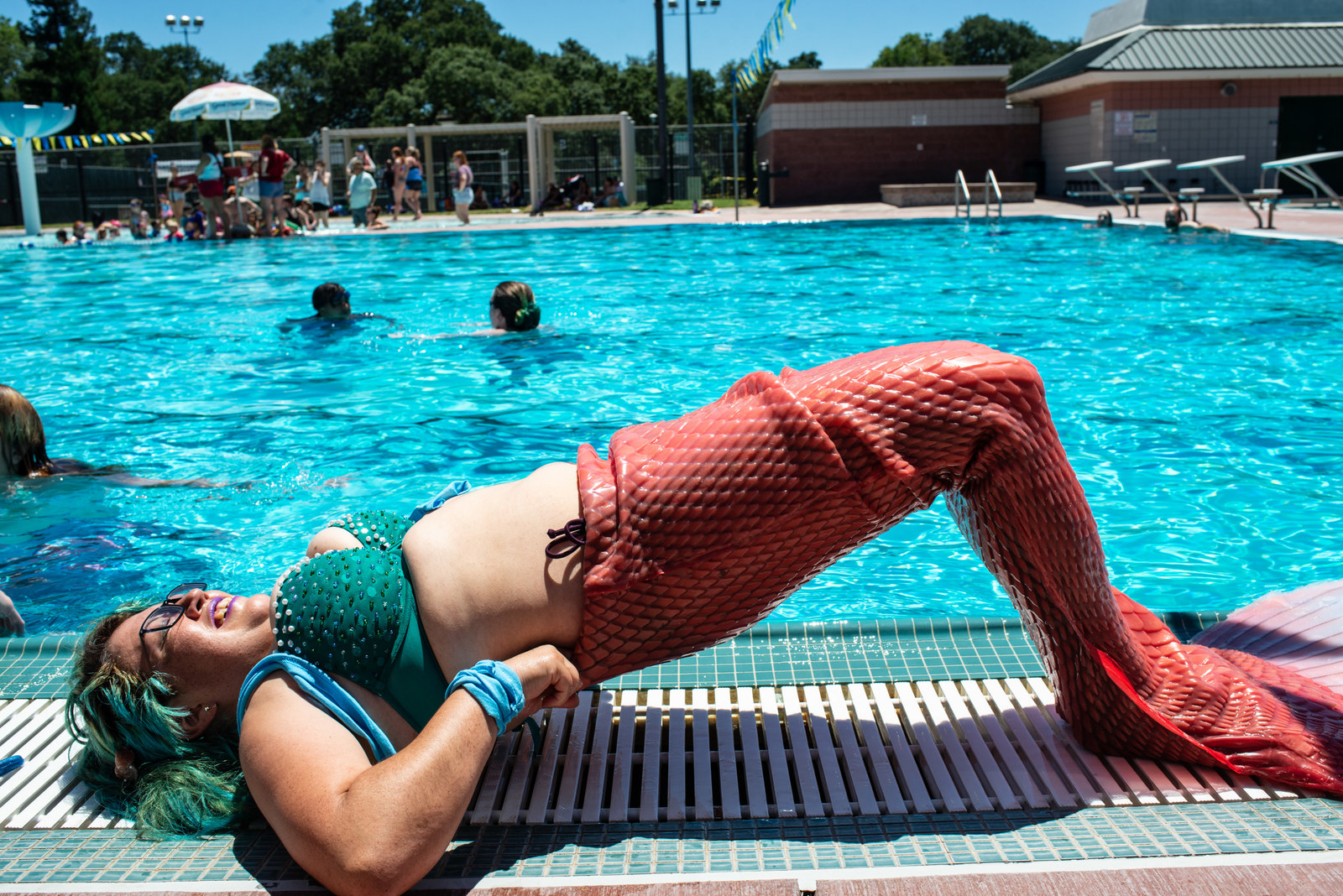 Transitioning from land to sea isn't easy. Merfolk use a range of lubricants, from coconut oil to water-based Astroglide, to get into their tails.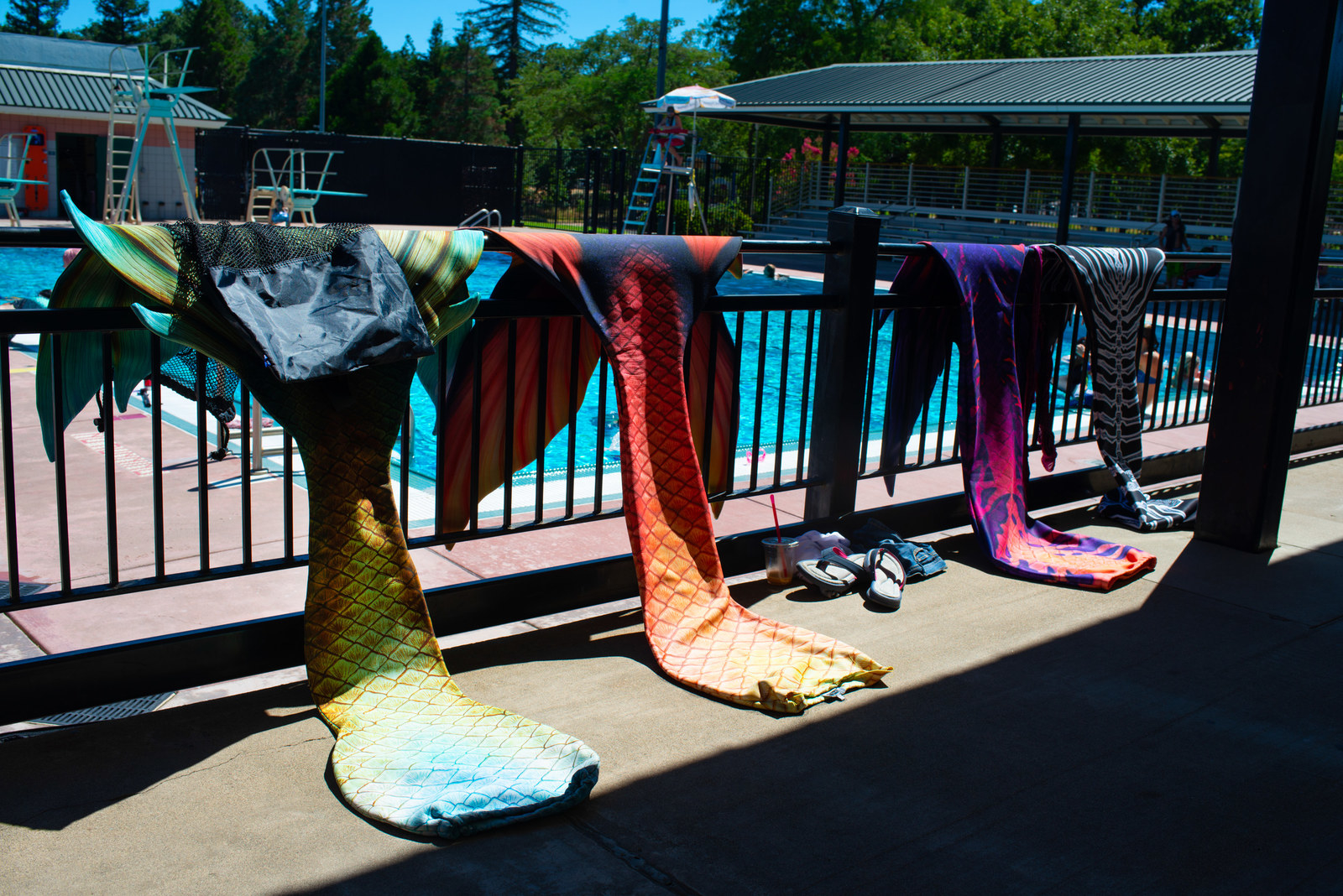 Fabric tails dry in the sun.
Mermaid Raina is carried to the pool by her husband Sean, who originated the term "mermaid wrangler" for men who assist their mer-partners.
Opening night of the California Mermaid Convention at Dive Bar in downtown Sacramento. The bar has featured mermaid and mermen performers for decades.
Mermaid Alisa performs at Dive Bar as other merfolk watch.
Merfolk watch performers at Dive Bar.
Merfolk at the Bubble Ball, a party to celebrate the day and community.
Aquaman takes a time-out during the Bubble Ball.
Contestants in a crown competition wait to hear the results.
Merfolk at the Bubble Ball, a party to celebrate the day and community.
Even mermaids gotta eat.
Kate Bubacz is the Deputy Photo Director for BuzzFeed News and is based in New York.

Contact Kate Bubacz at [email protected].

Got a confidential tip? Submit it here.
Source: Read Full Article