A Quick Refresher on the Harsh Fate of Stranger Things Cinnamon Roll, Bob Newby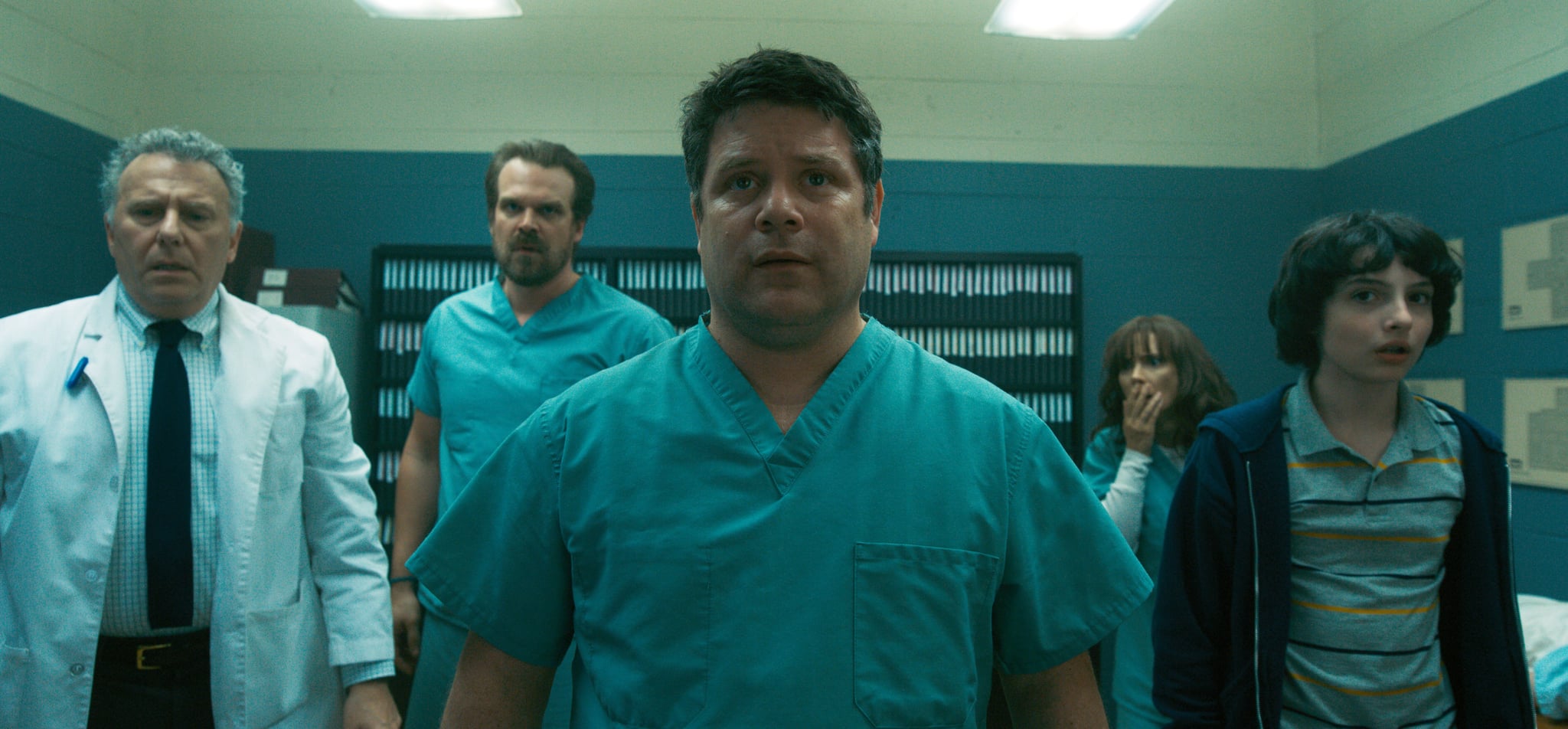 On a show like Netflix's Stranger Things, death and horror are just part of the experience. This is a story about a young group of kids who discover that their small town basically sits on a Hellmouth, so yeah, some death is to be expected. But still — even after we went through our grieving process over Barb — there's one that truly hit us deeply: the death of Bob Newby, aka Bob the Brain. The small-town hero (played by living legend Sean Astin) made his entrance and departure in season two of the sci-fi series, but he damn sure made his mark.
Bob is Hawkins's local RadioShack manager and the so-earnest-it-hurts new boyfriend of one Joyce Byers. He pretty much signs his death warrant by getting into the relationship, but he's also full of the sweetest dad jokes, so we just have to savor his angelic self while he's around. Over the course of the season we learn that not only is Bob a beautiful cinnamon roll who desires everything he wants, but he's also a former classmate of Joyce and Jim Hopper, who founded the Hawkins Middle AV Club that the boys gleefully take part in.
Source: Read Full Article