A Reminder of the Last Time We Saw Maritza on Orange Is the New Black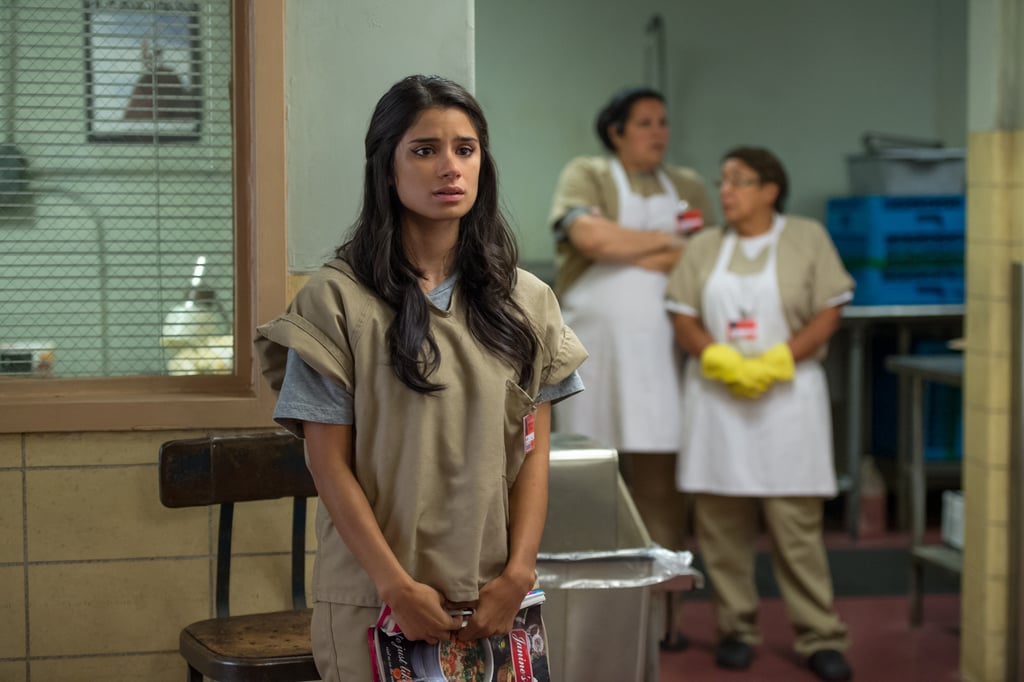 A Reminder of the Last Time We Saw Maritza on Orange Is the New Black

The inmates of Litchfield Max are back for a seventh and final season of Orange Is the New Black, and there are plenty of surprises in store for all of our favorite characters. Not only do we get to see Piper (Taylor Schilling) adjusting to life on the outside, but there's also a major reappearance from someone we haven't seen in quite some time: Maritza Ramos!
The bubbly and slightly ditsy character, played by Jane the Virgin's Diane Guerrero, became a quick fan favorite along with Jackie Cruz's character Flaca, since the two onscreen BFFs made up "Flaritza" (aka Maritza and Flaca). The pair were delightful from the start, and their brief stint as beauty bloggers in season five was a major comedic highlight. Sadly, Flaca had to roll solo in season six, with Maritza being MIA. So, where has she been and how does she reenter the series? Let's break it down. Just be warned: MAJOR spoilers for season seven ahead!
Where Has Maritza Been on Orange Is the New Black?
Our favorite inmate-turned-social-media-influencer hasn't been seen in Netflix's Jenji Kohan drama since the end of season five. As a reminder, in that season, the inmates take over the prison, and Maritza and Flaca become social media darlings overnight thanks to their prison beauty tutorials. Sadly in the finale, Maritza and Flaca are separated after the riot is over by a guard who sends them to different locations. When season six rolls around, Flaca struggles to adjust to life in Litchfield Max without her best friend.
Throughout last season, we find out that Litchfield inmates have been sent to prisons across the country, and while we never learn Maritza's exact whereabouts, Flaca casually notes that she's thousands of miles away. It's not until season seven's third episode that it's revealed where Maritza has been: free! Although we don't see her being released or find out why, we're dropped back into her life as she's partying at a club with a friend in Brooklyn. She hooks up with a famous NBA player, who soon invites her to join him in LA, which she considers even though it would violate her parole.
In the end, she reluctantly decides to stay behind and follow the rules. Unfortunately, an ICE raid on the club she frequents lands her in the immigration detention center now owned by Litchfield upstate, since she didn't have her license on her at the club (according to Maritza, she's too pretty to be expected to carry around an ID). She swears that she's an American citizen and that it's a mistake, but she's cruelly carted off regardless.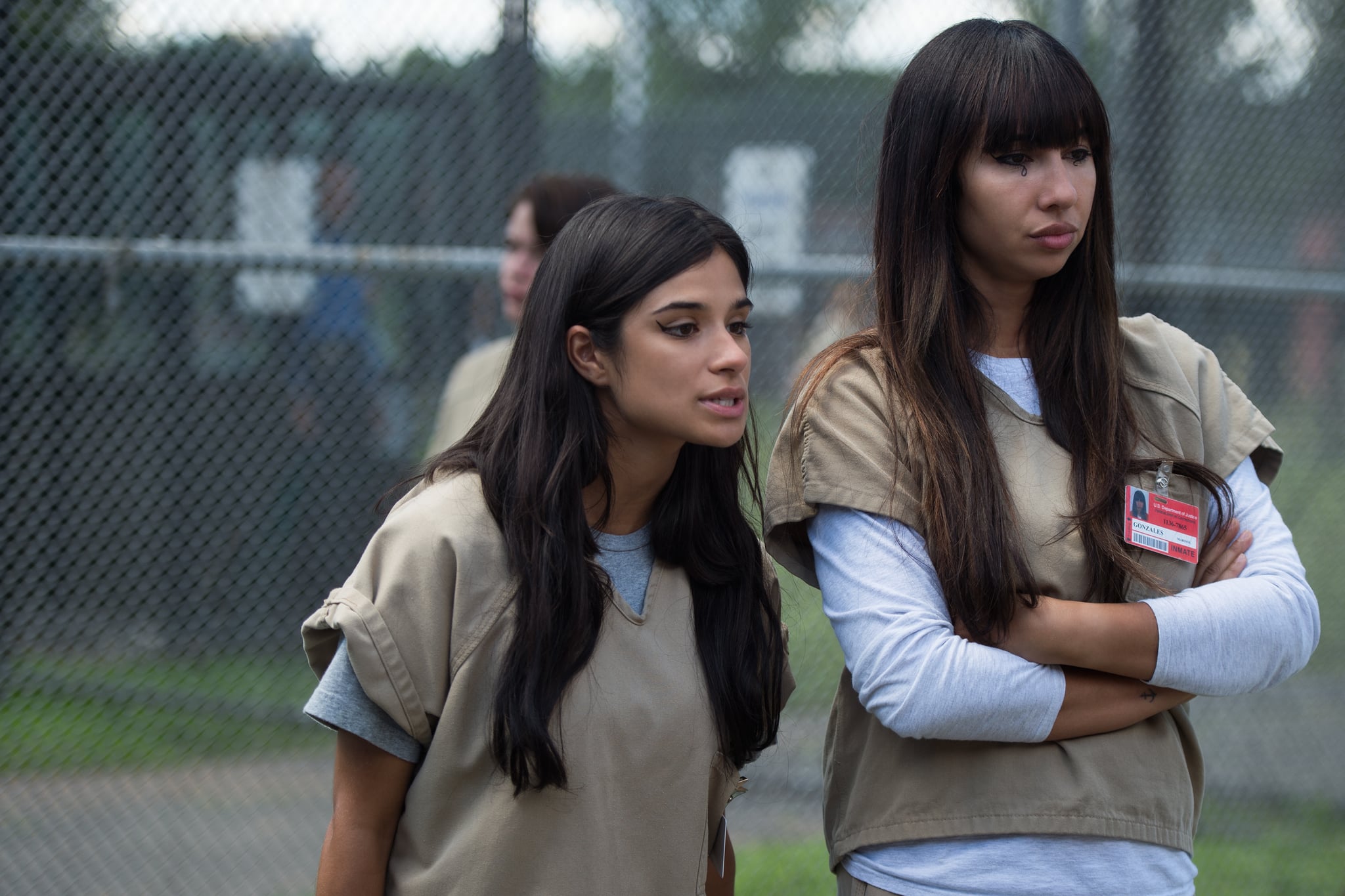 What Happens to Maritza on Season 7 of Orange Is the New Black?
Guerrero's character only appears in the seventh season between episodes three and five. After being captured by ICE, she links up with Blanca (Laura Gomez), and the two try to figure out how to contact their friends and family on the outside to let them know where they are. Since Flaca ends up on kitchen duty at the ICE facility, she reunites with her old pal and vows to help her. When Flaca finally gets in contact with Maritza's mother, however, she's informed of a sad truth: Maritza isn't actually an American citizen, since she was born in Colombia. Her mother brought her to the country as a baby and lied to her about her origins.
Flaca tells Maritza what's up, and Maritza begins calling around for immigration lawyers to help her case. She starts to make some headway and find hope, and an interaction with a fellow detainee convinces her to share the lawyer's number she received with everyone else in the detention center. It's a beautiful moment for Martiza, one that proves how far she's come from the funny but self-absorbed woman we used to know. While noble, her actions attract the attention of the guards, who complain that it's "always the pretty ones who have to make trouble." The ICE officers decide to deport her then and there.
What happens after that is one of the most crushing sequences of the entire series. Maritza, without any belongings or last words to her friends, is forced into handcuffs and loaded onto a jumbo jet with a number of other immigrants. She sits down, shell-shocked, and gradually all the detainees around her begin to fade off the screen until it's just Maritza left in her seat. Then, she disappears as well, leaving only a surly ICE officer standing there. In true Orange Is the New Black fashion, it's an insightful and apt metaphor for the despicable way America and ICE have treated immigrants over the last decade. It's also the last we see of Maritza, who we can only assume is sent back to Colombia.
Reflect on the character's most memorable moments from previous seasons ahead.
Source: Read Full Article