Are Andrew Garfield and Tobey Maguire in Spider-Man: No Way Home? Here's the Deal
Watch out! This post contains spoilers.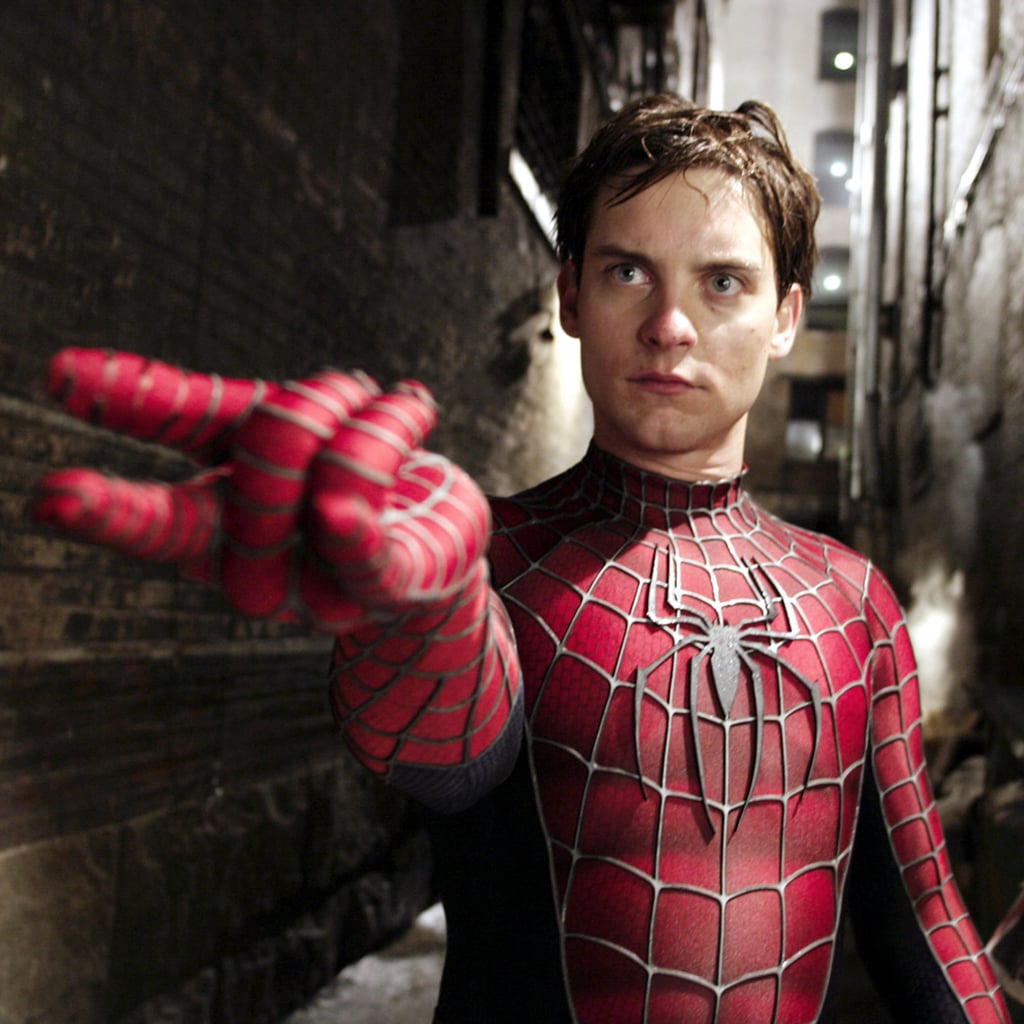 Are Andrew Garfield and Tobey Maguire in Spider-Man: No Way Home? Here's the Deal

Tom Holland, Andrew Garfield and the OG Spider-Man Tobey Maguire in one movie? Yes, please! Fans of the Marvel movie were utterly convinced that we'd see three Peter Parkers in Spider-Man: No Way Home, and it makes sense. It was confirmed in a poster shared on Nov. 7 that the multiverse theories were correct. The poster showed Dr. Otto Octavius (Alfred Molina), The Sandman aka Flint Marco (Thomas Haden Church), Electro aka Max Dillon (Jamie Foxx), and the Green Goblin aka Norman Osborne (Willem Dafoe) — all villains from Garfield and Maguire's Spider-Man movies!
Fans were also speculating after supposed photos from the movie surfaced online on Nov. 8. One shot seems to show all three Spider-Man stars standing side-by-side with their masks off. More than that, a Collider report from 2020 suggested that cast members from two of the previous franchise films may have signed deals to return — including Garfield, Maguire, Kirsten Dunst, and Emma Stone — though that hasn't been confirmed either.
Holland avoided confirming the reported appearances when asked about the last time he was around any of the former franchise stars. "I've never met Kirsten Dunst," he told Variety. "I met Andrew once, I met him at the BAFTAs. He was lovely. . . I've bumped into Tobey a few times at different parties in LA. He was really nice. They seem to be lovely, really nice people. I hope they enjoy our movies. I hope they enjoy our Spider-Man's." Despite the denials from Holland and Garfield, fans had their Spidey senses tingling that they were lying. So, were they? Keep reading to find out.
Source: Read Full Article