Boris Johnson Will Be The UK's New Prime Minister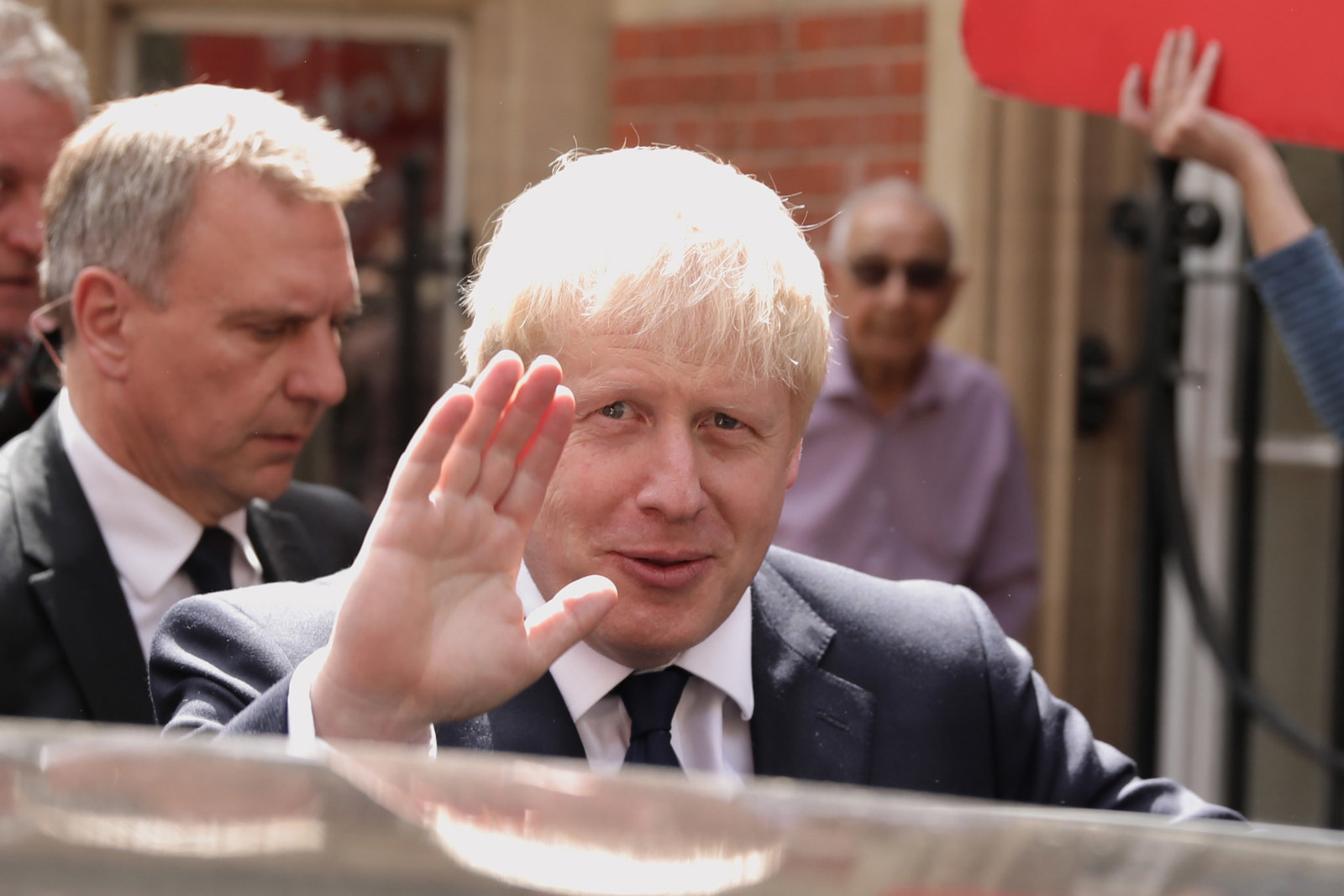 Boris Johnson will be the UK's new prime minister after being elected leader of the Conservative party today, heralding a momentous change in the country's approach to leaving the European Union.
The former foreign secretary and mayor of London will take over in Downing Street on Wednesday after comfortably winning the support of the 160,000 Tory party members who got to vote on Theresa May's successor.
Johnson becomes leader at a pivotal moment in British history, with just 15 weeks until the UK is scheduled to leave the EU and no sign of a solution to the political crisis that crippled May's government.
He has been a leading advocate of a hard break from the EU since resigning in protest at May's Brexit strategy last July. In the leadership campaign, he insisted the UK would depart the EU on October 31 one way or the other, even if it means leaving without a withdrawal agreement.
"We are going to show all the mettle, the creativity and the energy of this amazing nation," Johnson wrote in his Daily Telegraph column in June, admonishing the outgoing Tory government for being too pessimistic about Brexit.
In reality, though, he inherits a divided party with a tiny working majority in parliament, and is likely to quickly face obstacles that could hinder his administration.
Some in Westminster have speculated that Johnson could face a no-confidence motion, while others have predicted an early general election. And Johnson has repeatedly refused to rule out suspending parliament to stop MPs blocking a no-deal Brexit.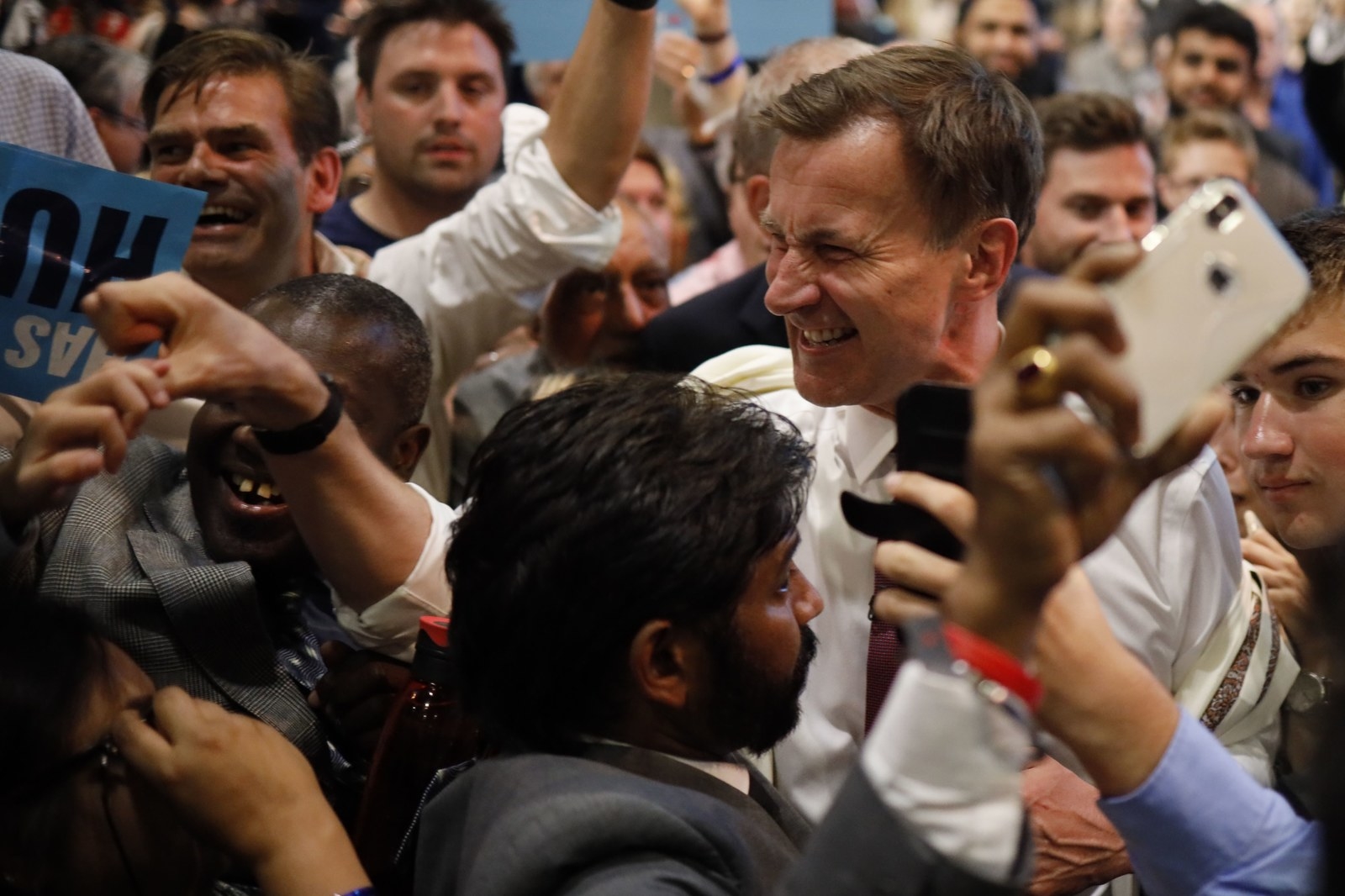 Foreign secretary Jeremy Hunt portrayed himself during the campaign as a committed Brexiteer.
Johnson defeated the current foreign secretary Jeremy Hunt by 92,153 to 46,656 after a long campaign that produced few surprises. Hunt, who backed Remaining in 2016, sought to recast himself as a Brexiteer who would be willing to take the country out of the EU without a deal if necessary. On the campaign trail he emphasised his experience as an entrepreneur while questioning Johnson's suitability for the top job in government.
On Wednesday, May will finish her duties as prime minister by taking questions from the Commons one last time. Then she will make a statement at Downing Street before meeting the Queen at Buckingham Palace. Johnson will move into Downing Street in the afternoon and is expected to begin announcing his cabinet soon after.
Westminster is already rife with speculation about who will get the top roles in his government, with the expectation that Leave supporters will be given more prominence than they were under May. The leading Remainer in May's cabinet, the chancellor Philip Hammond, has already announced his intention to resign if Johnson becomes prime minister.
On Monday, the Foreign Office minister Alan Duncan resigned in order to try to force a Commons debate on whether MPs supported a Johnson premiership. He said his effort was blocked by the speaker, John Bercow.
Johnson won the Tory leadership after a two-month campaign which, by his standards, was relatively cautious.
There was controversy early in the race when the Guardian revealed that Johnson and his girlfriend, the former Tory media adviser Carrie Symonds, had a late-night row at her flat in south London which was recorded by neighbours. Johnson rode out the controversy, refusing to answer questions about his private life.
The campaign brought many other questions about Johnson's character, judgment and track record. His handling of the imprisonment of Nazanin Zahari-Radcliffe in Iran. His mocking of Muslim women wearing burkas as looking like "letter boxes". His championing of expensive vanity projects like the ill-fated Thames garden bridge.
However, opinion polls suggested that, whatever his flaws, Johnson's popularity remained constant with the voters who mattered in this contest, the Tory membership.
More on this
MPs Have Voted To Make It Harder For Boris Johnson To Secure A No-Deal BrexitAlex Wickham · July 18, 2019
Boris Johnson Could Become The First PM To Lose His Seat. This Is How.Emily Ashton · July 20, 2019
Boris Johnson Is The Favourite To Become The UK's Next Prime Minister. This Is What The World Really Thought Of Him As Foreign Secretary.Alberto Nardelli · June 1, 2019
Alex Spence is a senior political correspondent for BuzzFeed News and is based in London.
Contact Alex Spence at [email protected].
Got a confidential tip? Submit it here.
Source: Read Full Article