Consider This Our Plea For Mike to Be the Next Bachelor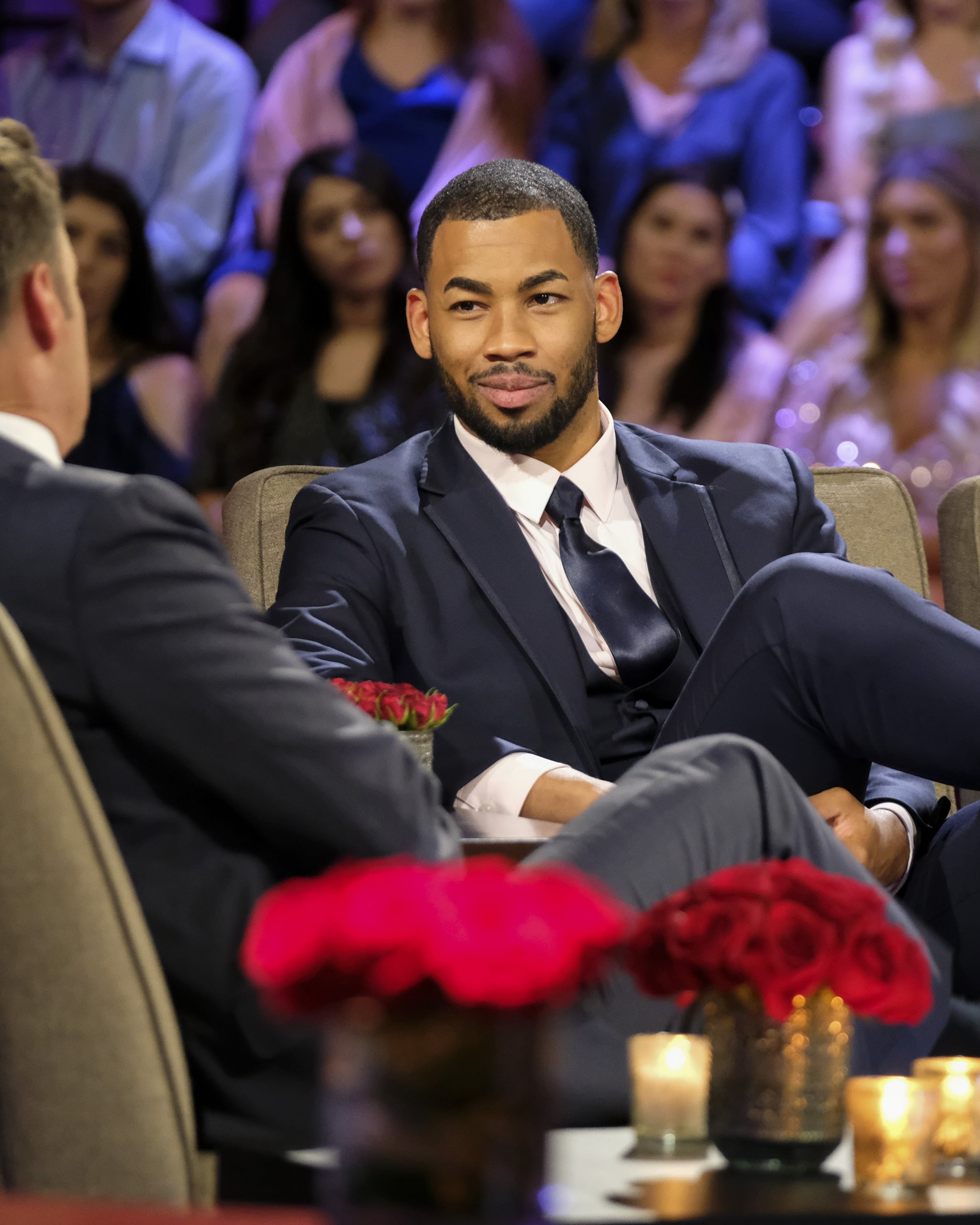 Hannah Brown has one of the best groups of guys we've seen on The Bachelorette in quite some time — besides that one contestant, that is. We've seen that these guys are making a real effort to get to know the Southern beauty queen and do what they can to make her smile. When it comes time to choose the next Bachelor, which will most likely be one of the men Hannah says goodbye to, there are a bunch of options that could work. But as far as I'm concerned, there is only one right choice here, and that man with the infectious smile is Mike Johnson.
In this season's "Men Tell All" special, Chris Harrison spent a good amount of time chatting with Mike about his journey with Hannah before she eliminated him. I couldn't help but feel like it was all an elaborate setup to eventually introduce him as the next Bachelor. Not only did he get a lot of screentime, but he had a few sweet moments with Hannah when she came out on stage as well. She even went as far as saying she would be rooting for him and that she'll remain a fan of his. Hmm, could she mean she'll be his fan and root for him as the Bachelor? I'm saying yes, because he's the only Bachelor I'll accept. Here are a few reasons Mike would make the perfect Bachelor.
Mike Is Established
It's well-known that The Bachelor franchises have an age issue. Unlike the 20-somethings ABC can't get enough of, Mike is a mature 31-year-old with a solid career. He is a portfolio manager in San Antonio, TX, and, by the looks of his Instagram, it appears he's dabbled in some modeling. He is also an Air Force vet and was even once on CBS 11 News to surprise his great-grandmother after being deployed for 17 months. How precious!
It's no wonder that he's in such good shape, because he enjoys Krav Maga, a self-defense and fighting system used in law enforcement and the military. We'd love to see some of those moves, Mike!
Mike's Not Afraid to Show His Vulnerable Side
It was in episode three that we learned an extremely personal part of Mike's past, and we can't help but to applaud his openness. Mike and his ex were expecting a child together, but they lost the baby during the second trimester. We could see it wasn't an easy topic for him to talk about. We imagine it was even more difficult divulging to someone he just met and while on national TV no less. Mike's vulnerable side shows that he takes the process seriously and is truly looking for his forever. He admitted that it takes him longer than the average person to fall in love, but we love seeing how his heart is in it.
Mike's Well-Traveled
A man who has seen more than every bar in his town? Sign us up! Mike has been to over 30 countries, according to his ABC bio. A quick scroll through his Instagram shows they include Colombia, Croatia, and Norway. Although Mike has experienced many different cultures, he describes himself as a "city boy who loves to get down and dirty." We like the sound of that!
Mike's a Total Sweetheart and Romantic
Those good looks and smile are reason enough why we want to see Mike on TV screens every week. But this guy has a heart of gold as he gushes over his family, and we see how sweet he is with Hannah.
"I want the smile," he said to her during their one-on-one date in Scotland. "That's why I said my time with you just being silly is everything for me. I can't stop smiling, I just want to be around you."
Source: Read Full Article