Good Trouble's Zuri Adele Talks Normalizing Black Joy, Romance, and Everyday Lives Onscreen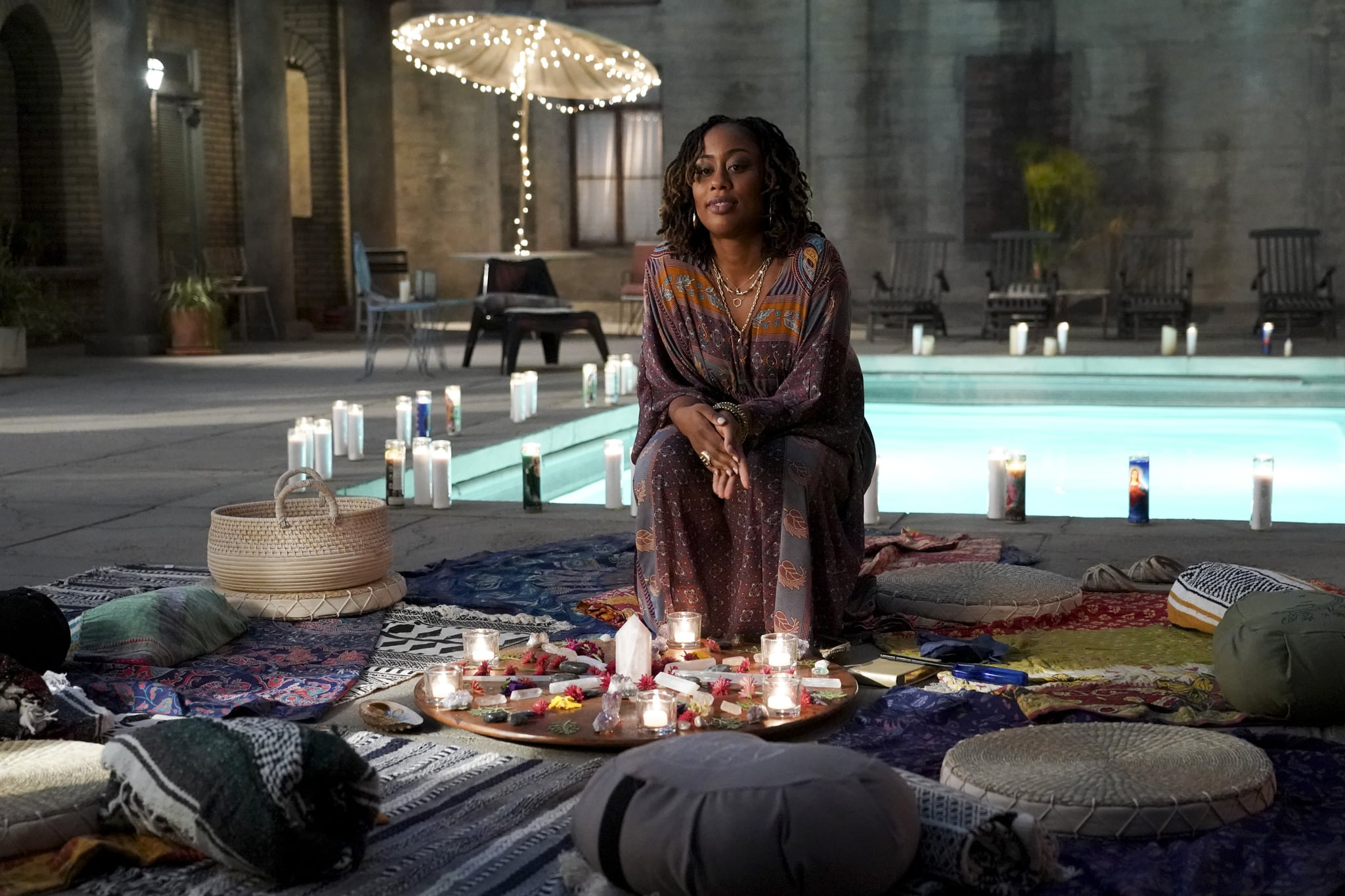 Image Source: Freeform
As a Black woman who loves TV, I'm always going to give a show starring another Black woman a chance. I do so, holding my breath, and hoping that the character won't be another mammy figure who only appears when her white costars need sassy advice or someone to take care of them. When Good Trouble premiered in January 2019, Zuri Adele's Malika Williams was front-and-center of all promotion. She was completely different from what had become the norm for Black characters on Gen-Z-focused series: dark-skinned with tightly coiled natural hair and a refusal to let anyone get in her way.
From her first scene, it's clear that Malika is different from her onscreen peers. She's politically aware in a way that Black women generally have no choice but to be, with a story of familial woes that strays close to cliche territory when it comes to Black families torn apart by the racists institutions of the world. But Adele deftly handles the heaviest of storylines with grace and skill that belies the short time she had been professionally acting before Good Trouble's premiere. Adele's ability to highlight Malika's vulnerability in every scene keeps her from seeming like an ever-strong magical Black BFF. Instead, Malika is intelligent, but not all-knowing, she's passionate, headstrong, and a little arrogant, regularly showing off a competitive side. She's unapologetically bold and quick to lend a helping hand — but she's not unbreakable. She loves fiercely and is fiercely loved in return. She's the damn dream!
So when Adele chatted with POPSUGAR to discuss Malika's journey from season one to the currently airing third installment, I made sure to ask all the pivotal questions, including finding out where the actress stood regarding that recent love triangle.
Source: Read Full Article