Hear Barbra Streisand and Kris Kristofferson Sing a Surprise Duet From A Star Is Born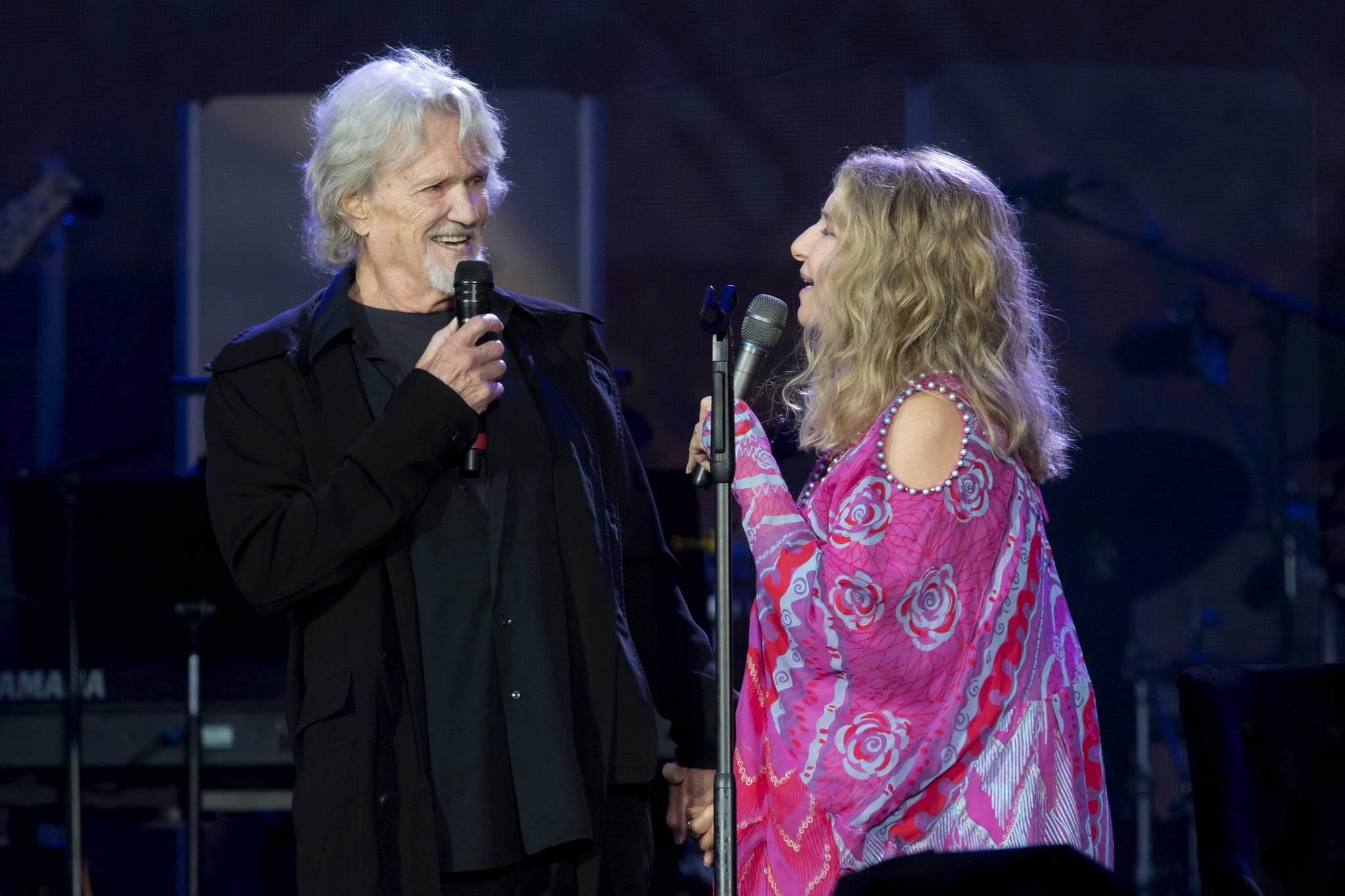 Long before Lady Gaga and Bradley Cooper were lighting up the silver screen as Ally and Jackson in 2018's A Star Is Born, Barbra Streisand and Kris Kristofferson captured the hearts of fans all over the world with their 1976 version of the classic story. Although their characters' names differ — Esther Hoffman and John Norman Howard — Streisand and Kristofferson's film follows the same plot points: a has-been rock star starts falling for an up-and-coming singer, and drama ensues. While headlining at British Summer Time in London's Hyde Park festival over the weekend, Streisand took the opportunity to reunite with her former costar on stage.
Shortly after belting out "Evergreen," another hit from their film, the 77-year-old superstar introduced Kristofferson to the crowd as "one of my favorite leading men." She then revealed that they'd be singing "Lost Inside of You," which is essentially the "Shallow" of the 1976 film.
Kristofferson, who also performed solo at the day-long music festival, wasn't the only musician who Streisand brought on stage to surprise the crowd with — later, Lionel Ritchie joined her for a duet of "The Way We Were." Now, if you'll excuse us, we're going to go listen to all of the A Star Is Born soundtracks for the rest of the day.
Source: Read Full Article