June Cate Talks adidas Golf Footwear With Hypegolf
June Cate's life hasn't always been centered around golf. Before arriving at adidas Golf in 2004 as a footwear designer, he had aspirations as a professional skateboarder and even as a touring musician with three different bands.
Fast forward to present day, and Cate is now bringing some of his favorite adidas skate and Originals designs from down the years into golf like the Samba, Stan Smith and Superstar. Turning a street sneaker into a golf shoe is a process that may seem simplistic to an outsider who only sees surface level changes like a reworked outsole. But, as Cate will tell you, there's a lot more going on under the hood.
On the other side of the coin, he has been instrumental in making the TOUR360, adidas Golf's most "traditional" performance shoe, into what it is now. That means introducing proprietary adidas technologies like full-length BOOST cushioning into the midsole, as well as Climaproof weatherized protection to the outer materials, all while maintaining the same signature wraparound silhouette the shoe has had from the beginning.
Hypegolf caught up with the seasoned product designer to discuss balancing performance with aesthetic, staying out in front of trends, what makes a successful collaboration and much more.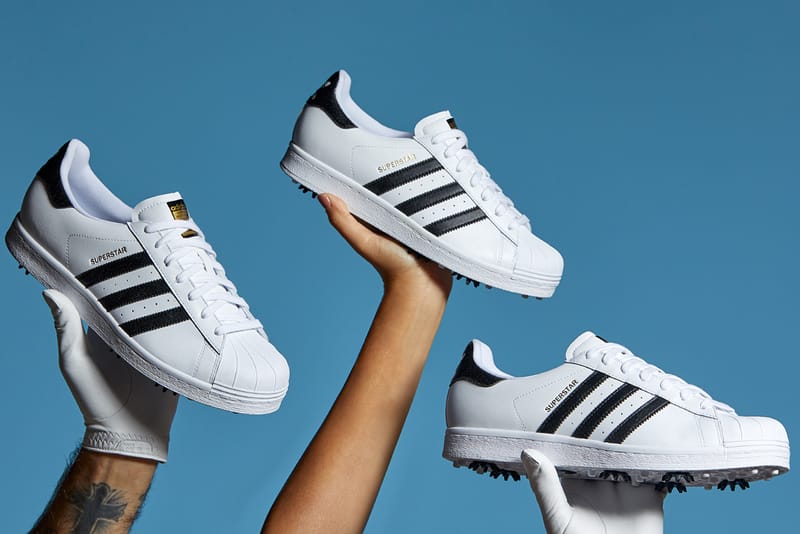 Adidas Golf
Golf style today is less about imitating the pros and more about staying current with trends in streetwear, athleisure and even high fashion, how has adidas been a part of that? 
On the footwear side, we started incorporating trends we were seeing pretty early when we launched our adicross franchise and the adicross 1 in 2011. It was then that I had my first opportunity to bring in my skate influence and the shoes I loved wearing and skating in, like the Gazelle and Campus, as part of my designs. We then started building head-to-toe looks with our adicross apparel range, so that continued to push our designs forward and stay current (or ahead of) trends. Fast forward to today, we've now brought the brand's most iconic models like Stan Smith, Samba and Superstar into the golf space.
When you consider taking a Stan Smith or a Samba and introducing it to golf, how does that process begin? 
First it starts with what model makes sense for our sport – what would translate well and resonate with the golf consumer and attract new consumers to golf. Once that's defined, we start communication with our Originals team to get aligned on the vision and direction for the shoe. For the Stan Smith Golf, we met regularly with them to show our initial designs and talk through all the performance features that make it a golf shoe, while obviously still maintaining the design integrity that make the shoe so unique.1 of 5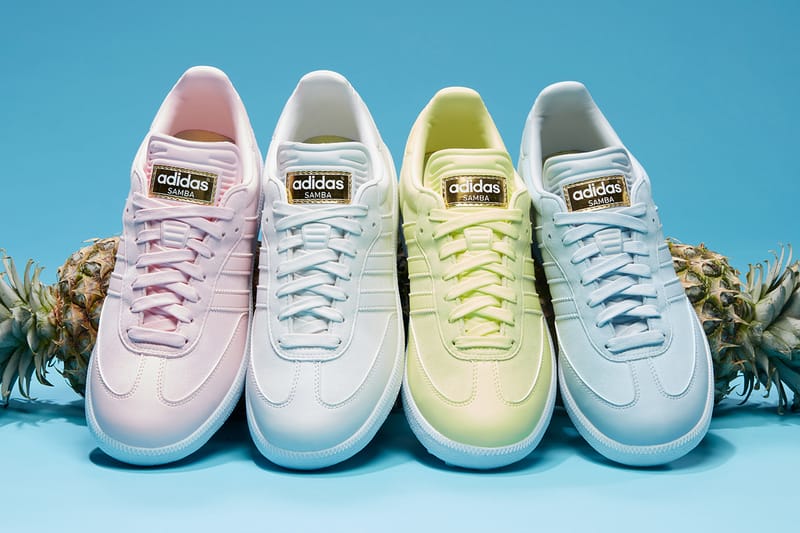 Adidas Golf2 of 5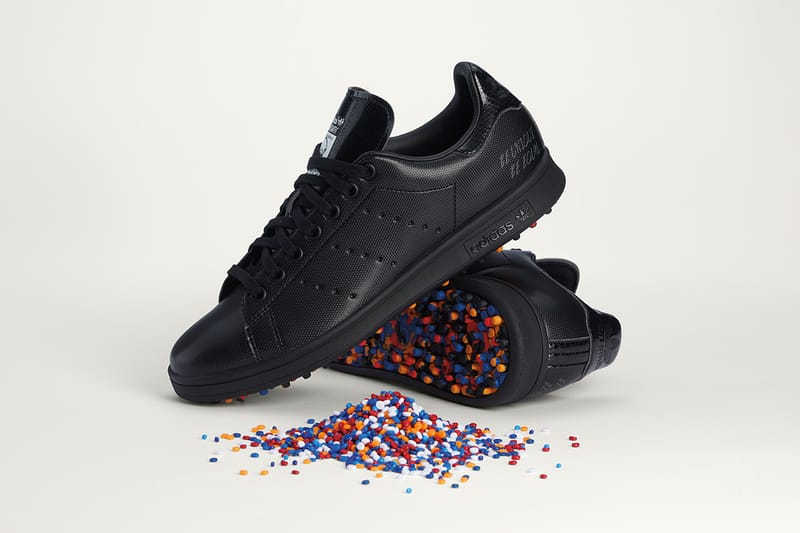 Adidas Golf3 of 5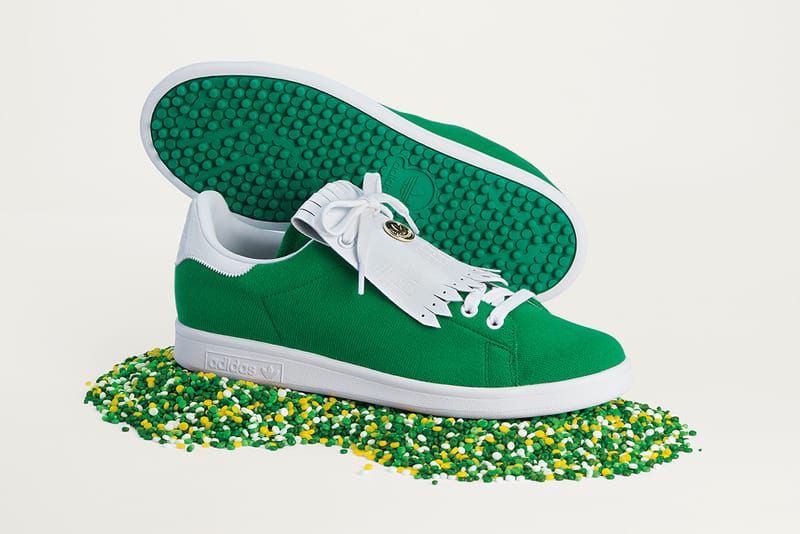 Adidas Golf4 of 5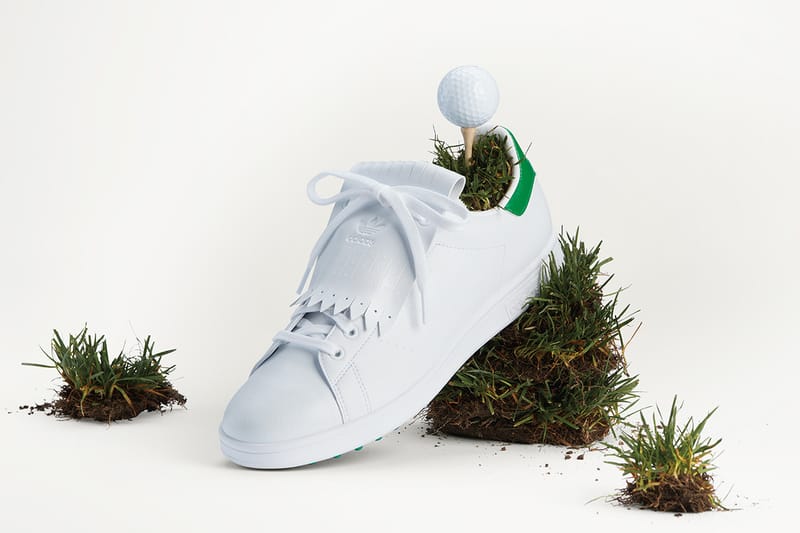 Adidas Golf5 of 5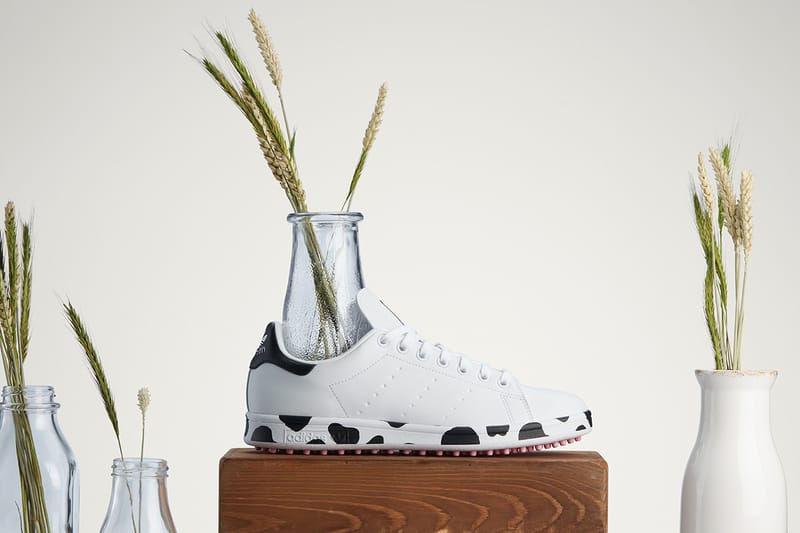 Adidas Golf
What are the keys to taking a soccer, tennis or skate shoe and making it perform for golf? 
Honestly, it needs to be a balance. We try our best to work with the original design as a template and almost work inside out, keeping the tech hidden. For example, with the Stan Smith we found opportunities to make it more comfortable for walking 18 holes by coring out the cupsole and adding a drop in PU heel wedge. We also used a waterproof recycled synthetic leather, along with some internal support features giving you the performance you need during the golf swing, while maintaining the same design outlook. For the outsole, I used the existing circular pattern as the traction elements, just scaled up in size and protruding them outward for traction. When you look at the bottom of the shoe, you can see the design lineage from our golf version to the original version.
"The TOUR360 came in and it was bold, athletic, technical and progressive. It made people nervous."
As adidas Golf's most high performance shoe, the TOUR360 has been around for a while now. What has been the key to pushing this model forward and are there any versions that particularly stand out to you?
The key is to continue to push innovation, technology and performance combined with a very rich and premium aesthetic. But more importantly, we are a performance brand and we want to deliver the best product for the athlete, period. With that it has to carry a certain design lineage, so that when you see it you know that it's a TOUR360.
For me, the very first TOUR360 stands out the most. In 2005, golf shoes were very traditional and more classic. The market was flooded with all white, black and brown saddle shoes. Then the TOUR360 came in and it was bold, athletic, technical and progressive. It made people nervous. I remember being at our sales meeting in Pinehurst and you could see that the room was blown away with the design. I was newly hired as a color designer in 2004, so I was able to see the shoe take form from early sketches to final execution.1 of 5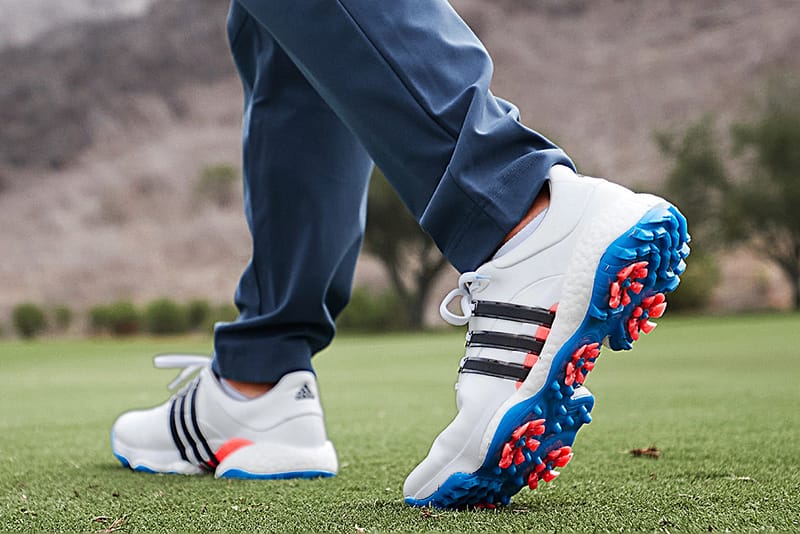 Adidas Golf2 of 5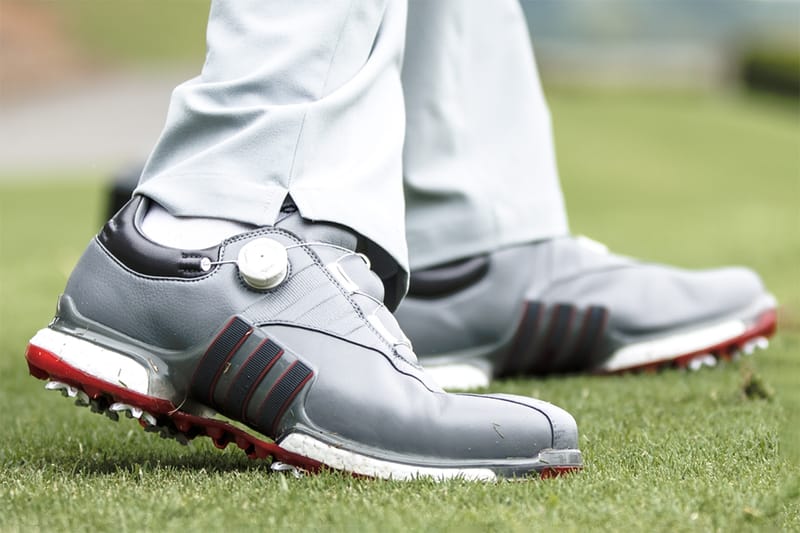 Adidas Golf3 of 5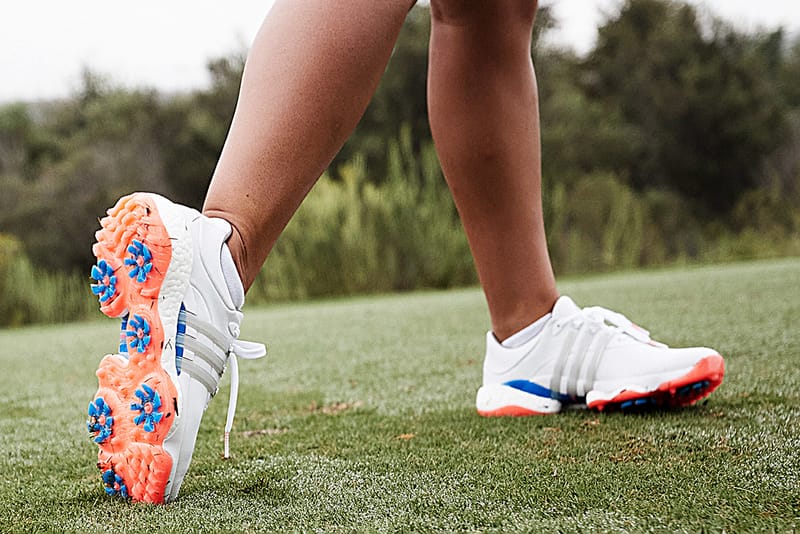 Adidas Golf4 of 5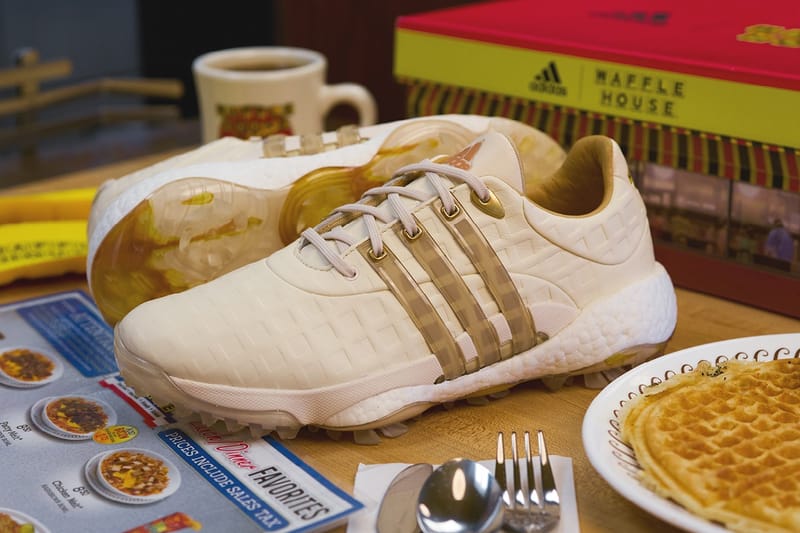 Adidas Golf5 of 5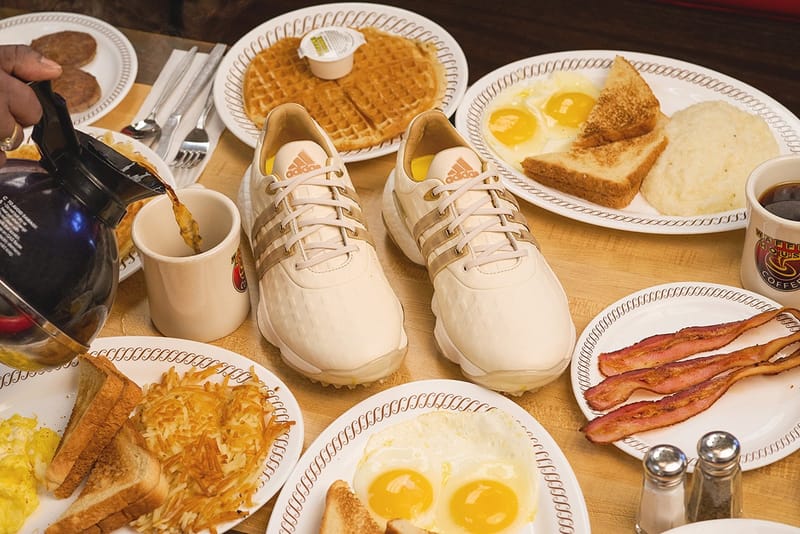 Adidas Golf
How does something like the TOUR360 x Waffle House come to be?
We wanted to stay away from the same old things that we've seen from the other brands. We thought, what was a way we could tie to that area of the world in a cool, new way? We knew from the experience and success we saw from our limited-edition Crossknit shoe we launched in 2017, which had ties back to a Pimento Cheese sandwich, that food items do well around that time of year. We looked around the area for inspiration, and with Waffle House being such an iconic restaurant throughout the south, we thought it would be cool to collaborate with them on a fun design that would also be unexpected.
With adidas's recent emphasis on sustainability, has incorporating recycled materials been a challenge for product designers?
It just forces us to think differently, especially when we hold ourselves to a high standard when it comes to performance. Before we even put pen to paper we meet as a team to discuss the materials that will go into the makeup of the shoe. Whether it's leather, synthetic or textile we have to make sure it's hitting our recycled content standards. I'm actually proud to work for a brand that has been at the forefront, especially in golf, when it comes to using more sustainable materials in our products. We will continue to evolve and push this initiative, so there's a lot more to come!
From a performance standpoint, how much data goes into designing a golf shoe? Do you ever work with force plates? 
Data informs every shoe we make. As technology continues to improve, we continue to use it as part of our design process. From utilizing force plates for improved traction data, heat mapping to better understand weight distribution, as well as Aramis studies to find areas in the upper to help enhance your golf swing. Golfers can continue to expect this from us and we will continue to use in products still to come, so stay tuned!
Source: Read Full Article