Just 15 Things Boris Johnson's New Key Aide Dominic Cummings Has Said About Tory MPs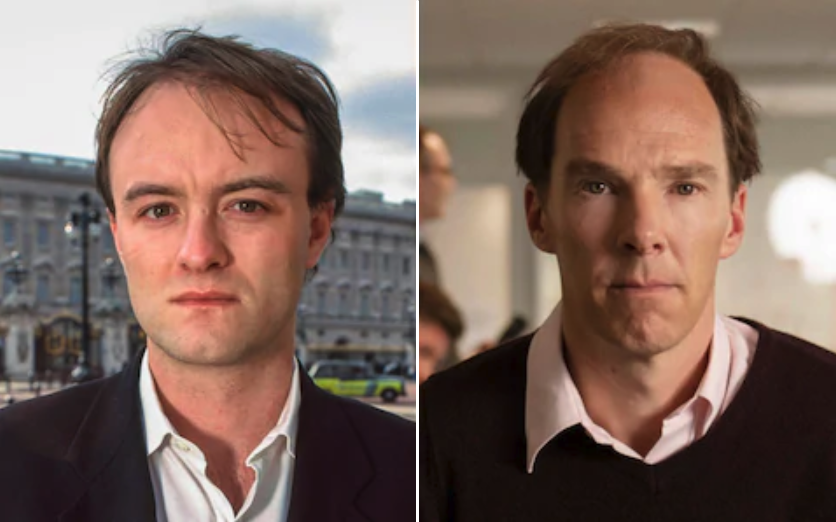 New Boris Johnson adviser Dominic Cummings, and Cummings played by Benedict Cumberbatch in a Channel 4 drama about Brexit.
In one of his first major Downing Street appointments, Boris Johnson has handed a key adviser role to controversial Vote Leave campaign chief Dominic Cummings.
He was brought into the Johnson team last night and will play an integral part in the running of Johnson's Number 10.
Cummings is a Marmite figure — he has almost mythical status among former Vote Leave colleagues as one of the main reasons why Brexit happened, but his critics see him as a divisive character, who was responsible for a dishonest campaign and found in contempt of Parliament for refusing to give evidence to a select committee.
You may know him best for being played by Benedict Cumberbatch in a Channel 4 drama about Brexit.
Cummings — who in a few months may have to convince Tory MPs to vote for a new Brexit deal — has famously aired some strong views on his Conservative colleagues, including those who voted Leave.
Here is Johnson's new key adviser in his own words…
1. He called MPs in the European Research Group of Tory Brexiteers "pirates"
"Those of you in the narcissist-delusional subset of the ERG who have spent the last three years scrambling for the 810 Today slot while spouting gibberish about trade and the law across SW1 — i.e exactly the contemptible behaviour that led to your enforced marginalisation during the referendum and your attempt to destroy Vote Leave — you are also in the pirate category."
2. He said ERG MPs were "useful idiots" and that backbench grandee Bill Cash talks "bullshit"
"You were useful idiots for Remain during the campaign and with every piece of bullshit from Bill Cash et al you have helped only Remain for three years."
3. He said David Davis is "thick as mince" and "as lazy as a toad"
"[Davis is] manufactured exactly to specification as the perfect stooge for [Jeremy] Heywood: thick as mince, lazy as a toad and vain as Narcissus."
4. He accused Tory MP Bernard Jenkin of failing to read the backstop detail before backing it
"Remember how you WELCOMED the backstop as a 'triumph' in December 2017 when it was obvious to everybody who knew what was going on — NOT the Cabinet obviously — that this effectively ended the 'negotiations'? Remember how Bernard Jenkin wrote on ConHome that he didn't have to 'ruin his weekend' reading the document to know it was another success for the natural party of government"
5. He claimed some Tory Brexiteers spent the referendum "chasing girls"
"During the referendum so many of you guys were too busy shooting or skiing or chasing girls to do any actual work"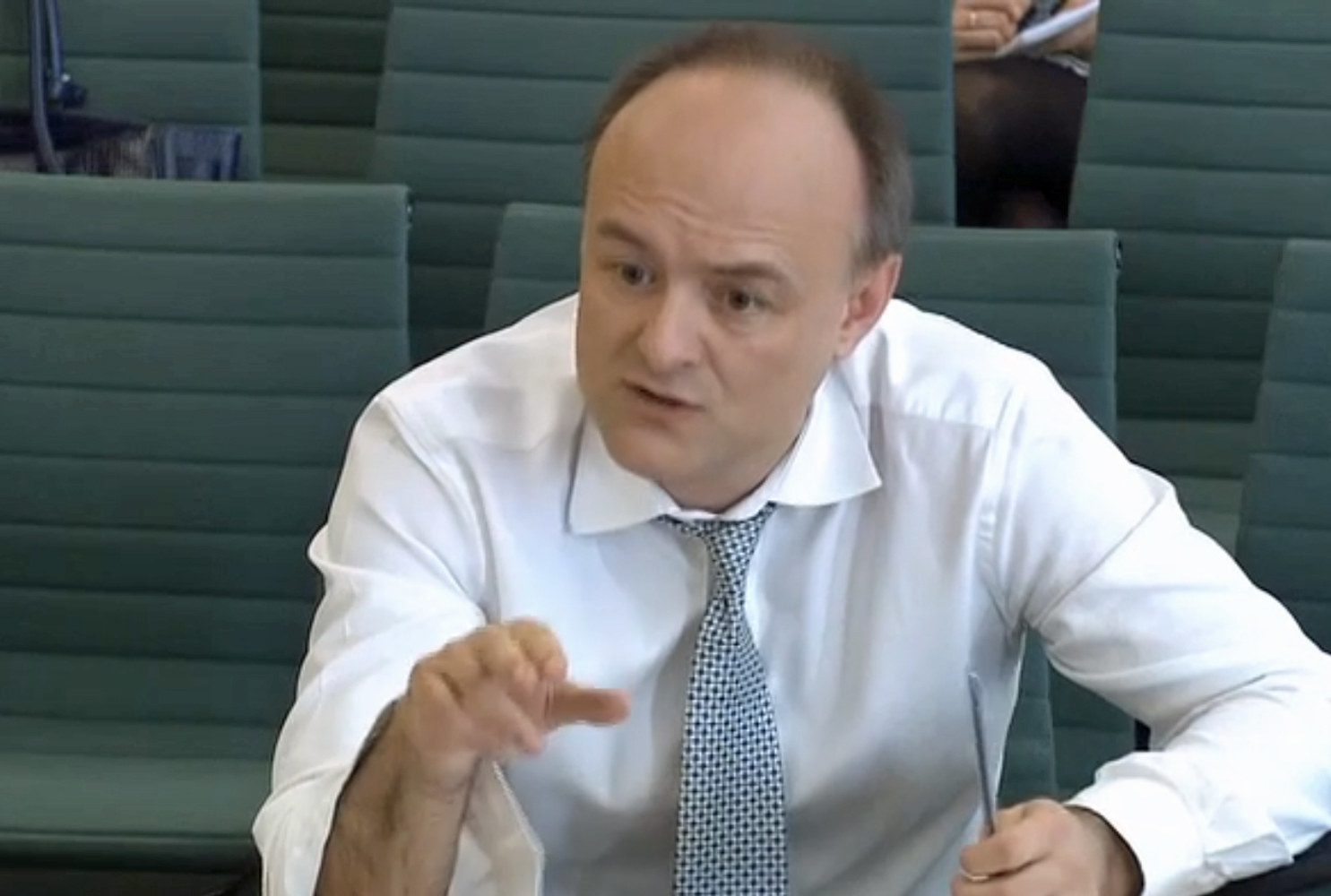 6. He told some Eurosceptic Tory MPs they were a "tumour" and then warned them "actions have consequences"
"You should be treated like a metastasising tumour and excised from the UK body politic.

"Actions have consquences…"
7. He said MPs on the Leave campaign were lazy
"Most of the MPs we dealt with were not highly motivated to win and lacked extreme focus, even those who had been boring everybody about this for decades. They sort of wanted to win but they had other priorities. They were very happy having dinner parties and gossiping. They were very happy coming to meetings with people they thought were important. This wasted enormous amounts of time as we had to create a string of Potemkin committees for people to attend while the core team actually did the campaign, then reinvent them as people became convinced that there were other secret meetings that they were being excluded from. They were very happy to be on the Today Programme. But they didn't want to win that much. Not enough to work weekends. Not enough to stop having all their usual skiing holidays and winter beach holidays. Not enough to get out on the streets day after day. Not enough to miss a great shooting weekend."
8. He accused some Brexiteer MPs of "rudeness"
"Our core campaign team were not like this. They sacrificed weekends, holidays, and family events. They worked like dogs week in week out for little money often treated with appalling rudeness by people calling from their beach loungers"
9. He admitted that honesty on the Leave campaign was "rare"
"Steve Baker often disagreed with me, sometimes very strongly, but he was a rare person in the campaign – an honest man."
10. He said some Tories live in a "fantasy world"
"Many Tory MPs and 'free market' pundits / think tankers are living in a fantasy world in which they want hostility to big business to end even though everybody can see that those who failed largely escaped responsibility and have even gone back to doing the same things."
11. During a terrific spat with culture select committee chair Damian Collins — who has been angling for a job in Johnson's government — Cummings told Collins to "get lost"
"Last year Damian Collins asked if I would give evidence to his committee. I agreed. He faffed around for ages and instead of agreeing a date he issued a Summons… I told him to get lost."
12. He also accused Collins of spreading "fake news" and misleading Parliament
"Collins' Committee has continued to spread fake news across the internet. Collins has misled Parliament about Vote Leave."
13. He said some Brexiteer economists were "charlatans"
"This set of problems cannot be solved by listening to charlatans such as the overwhelming majority of economists and 'trade experts' who brand themselves pro-Brexit, live in parallel universes, and spin fantasies to you."
14. In a letter to Tory MPs and donors, Cummings warned they were refusing to "face reality" and would allow Jeremy Corbyn to become PM
"Every day that you refuse to face reality increases the probability not only of a terrible deal but also of Seumas Milne shortly casting his curious and sceptical eyes over your assets and tax affairs."
15. And he said a "subset" of the ERG were an "asset to Remain"
"They were an asset to Remain in the referendum and they've helped sink a viable policy since. A party that treats this faction (or Dominic Grieve) as a serious authority on the law deserves everything it gets."
More on this
Here's Your Media Scorecard For All The People Predicted To Get Jobs In Boris Johnson's CabinetMark Di Stefano · July 23, 2019
Boris Johnson Will Be The UK's New Prime MinisterAlex Spence · July 23, 2019
Alex Wickham is a senior reporter with BuzzFeed News and is based in London.
Contact Alex Wickham at [email protected].
Alex Spence is a senior political correspondent for BuzzFeed News and is based in London.
Contact Alex Spence at [email protected].
Got a confidential tip? Submit it here.
Source: Read Full Article