Open Road: The New Range Rover
There's a reason why Land Rover shifted 95,385 cars in Q1 2021 alone: the product line-up is good. The entry-level Range Rover Evoque and Land Rover Discovery Sport are versatile compact SUVs, while a fully-fledged Discovery or the nostalgia-driven Defender are more than capable of tackling anything that comes their way. A Range Rover Sport and the swoopy Velar are for a younger audience seeking statement-making dynamism and looks, respectively, and then there's Land Rover Range Rover's halo model: the Range Rover. 
When the Range Rover Series 1 launched in 1970 it was tagged with the slogan "A Car For All Reasons." Over the last five decades, statements such as "Above and Beyond," "The Power to Take You Anywhere" and "The Go-Anywhere Vehicle" have all been attributed to Land Rover Range Rover's fastidious off-road testing regime on Eastnor Castle's grounds in the British countryside, resulting in each Range Rover being just as good off the road as they are on it. 
But HYPEBEAST wasn't in the Range Rover's proverbial hometown of middle England when it got its hands on not one, but two variants of the all-new 2022 Range Rover. Instead, we joined the press-exclusive first drive experience in Napa Valley, California's wine region dominated by vineyards and littered with stretches of road as wide as they are long – even those that wound around the northern hillside. 1 of 4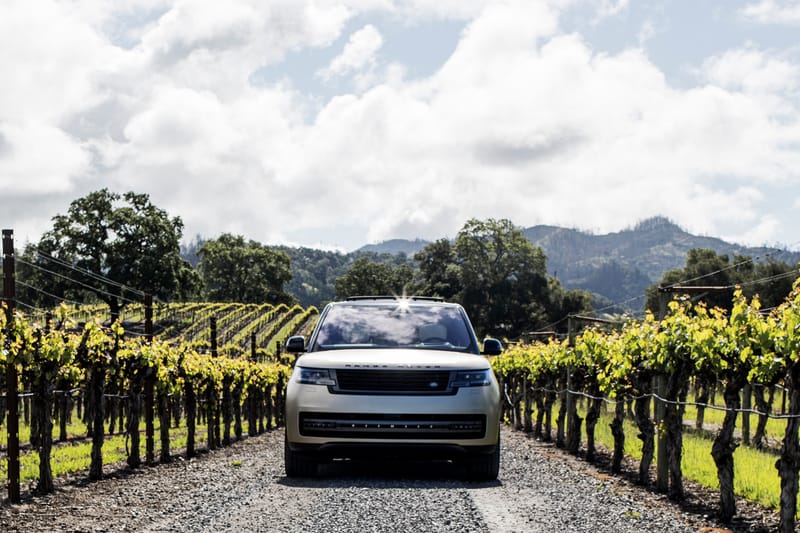 Eric Brain/Hypebeast2 of 4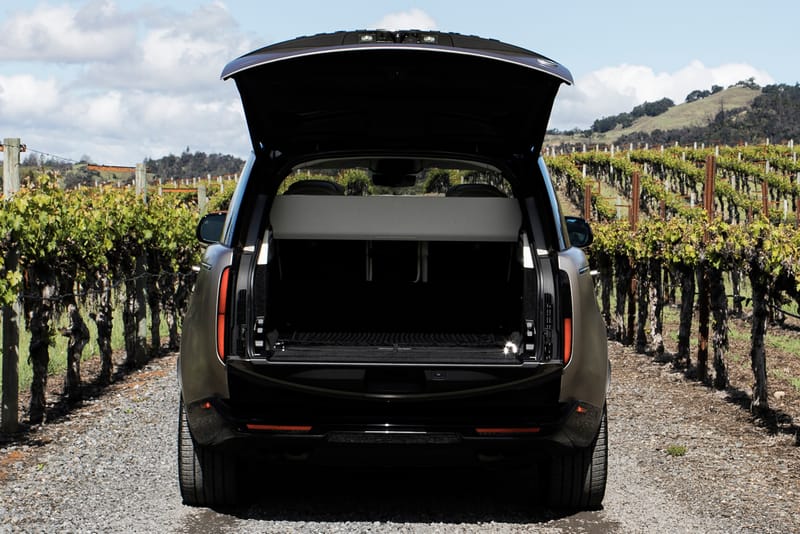 Eric Brain/Hypebeast3 of 4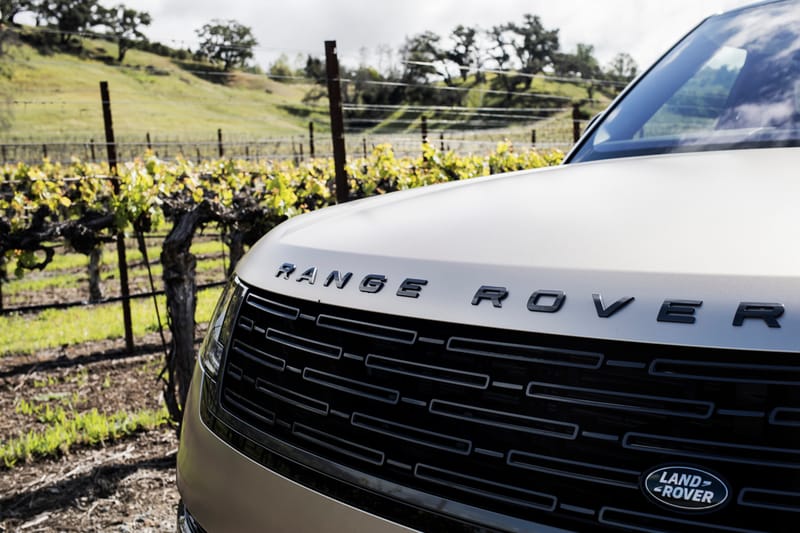 Eric Brain/Hypebeast4 of 4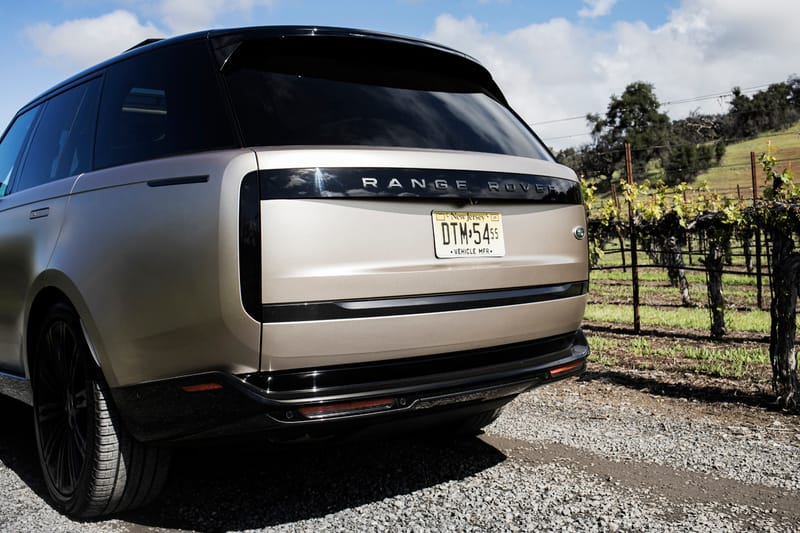 Eric Brain/Hypebeast
Driving the Range Rover "First Edition" and the Range Rover SV Long-Wheel-Base (complete with the $20,000 USD First Class Suite seating in the rear) around Napa Valley felt nothing but right. It fits in with the affluent wine connoisseurs and ex-Silicon Valley entrepreneurs, mostly thanks to its dominating size, subtle growl from the 4.4-liter Bi-Turbo V8 sourced from BMW, and the bronze details that bejeweled the car's exterior. It's about the excess.
But, much to our surprise, it was when you took the Range Rover away from its posing grounds and into more challenging territory that it came to life. Seldom does one see a 2.5-tonne car weave through mountainous roads with such ease, let alone as it carries two people (or up to five people if you choose the seven-seater) in the rear who are in fully-reclined lounge seats exercising their built-in masseuse. The Range Rover is built and designed to be the last word in opulence as it whisks clients between towns via motorway stretches, and it'll do that with its eyes closed. Overall, driving the fifth generation Range Rover in the North Californian hills showcased the lengths JLR's team has gone to this time around to perfect its institutional SUV. 
It's hard to perfect something already perfect, but as many of the lifestyle journalists agreed, the Range Rover is one of those cars that, once released, immediately makes the predecessor feel outdated. 1 of 4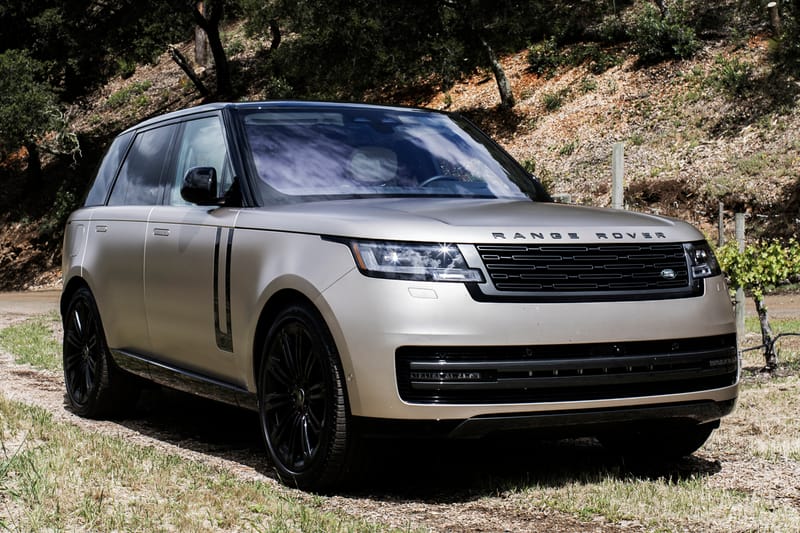 Eric Brain/Hypebeast2 of 4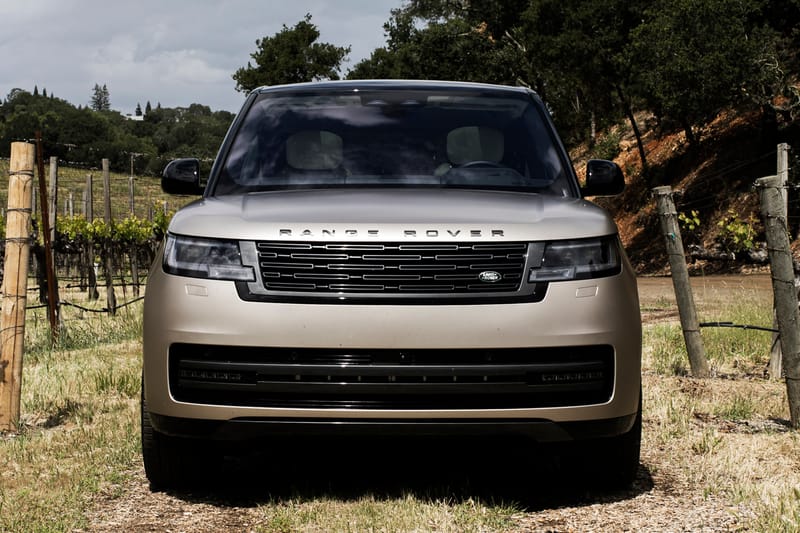 Eric Brain/Hypebeast3 of 4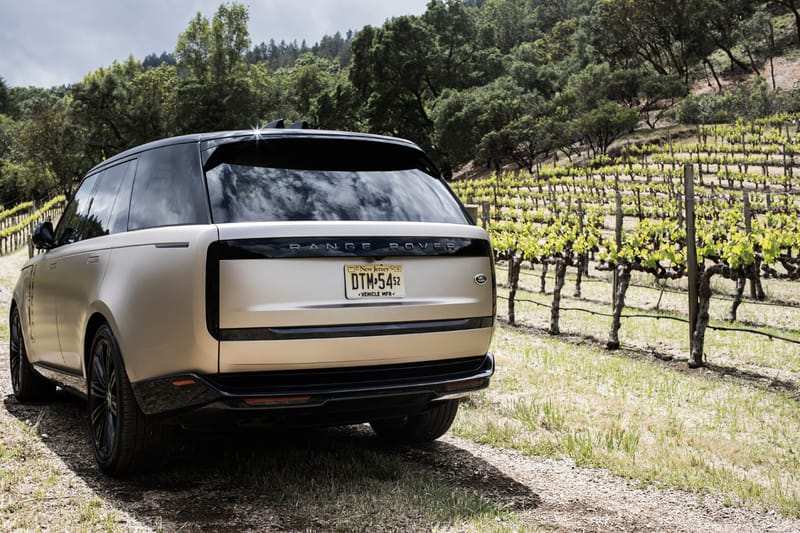 Eric Brain/Hypebeast4 of 4
Eric Brain/Hypebeast
The engineering and design team focused on one word when making the new Range Rover: "refinement." It's a plush environment no matter where you sit in the car. Drivers are treated to the biggest screen ever fitted to a Range Rover product (a snip over 13 inches), controlling much of the car's necessary elements, while a handsome steering wheel with digital dials peeking out behind it offers plenty of room to see ahead – necessary in a car this big. With the massage function on it's not far from a first-class flight as you waft along. 
This is only heightened when you step into the rear of the car, especially when it's fitted with the $20,000 USD suite. Here, seats recline almost entirely as you choose from over a dozen massage features and seating arrangements, lounging in style. 1 of 8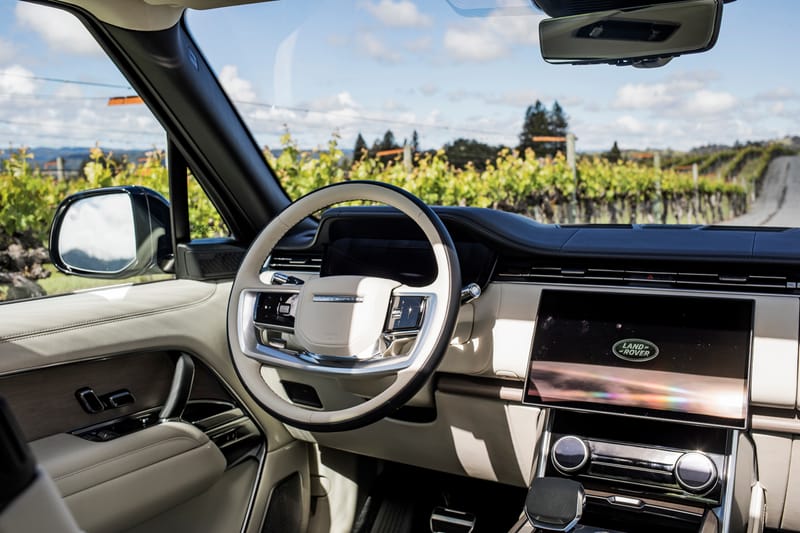 Eric Brain/Hypebeast2 of 8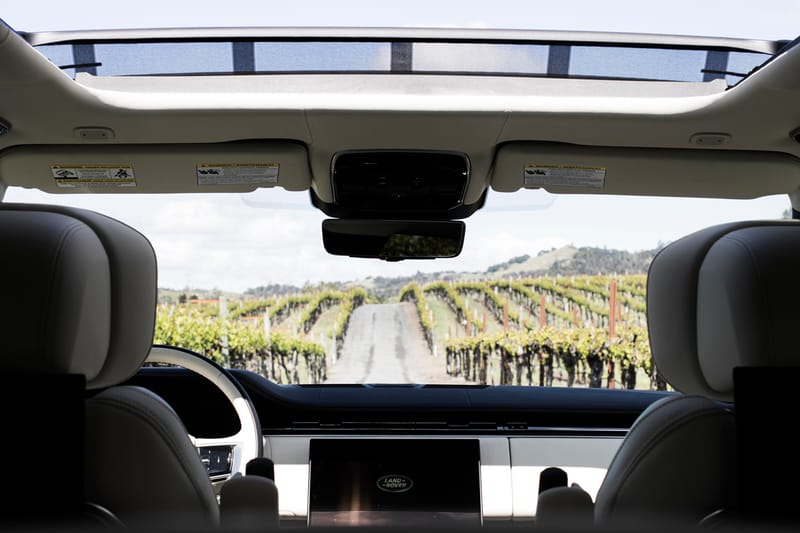 Eric Brain/Hypebeast3 of 8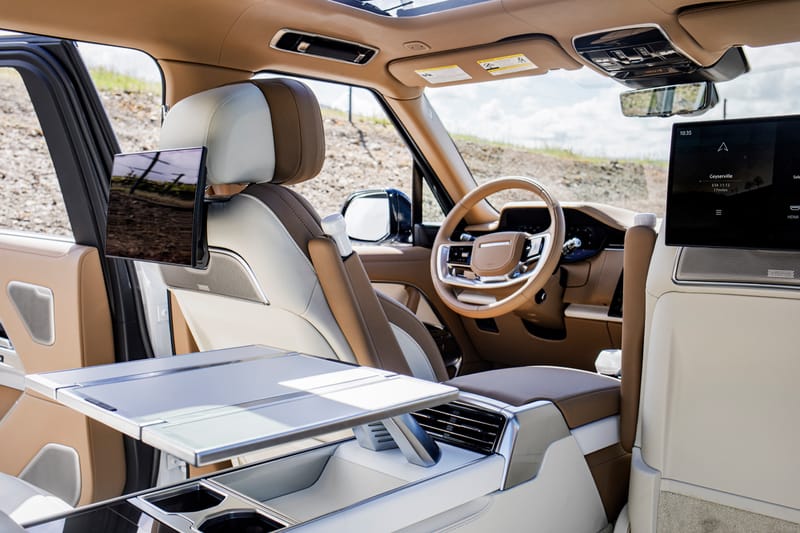 Eric Brain/Hypebeast4 of 8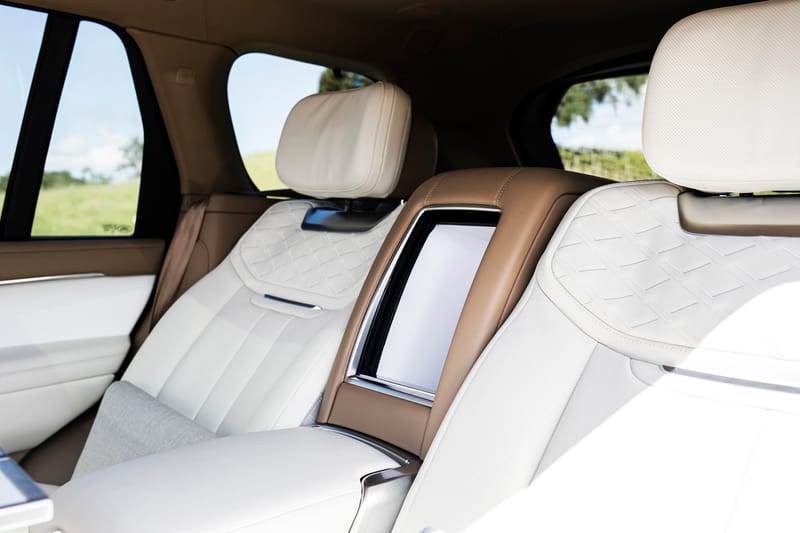 Eric Brain/Hypebeast5 of 8
Eric Brain/Hypebeast6 of 8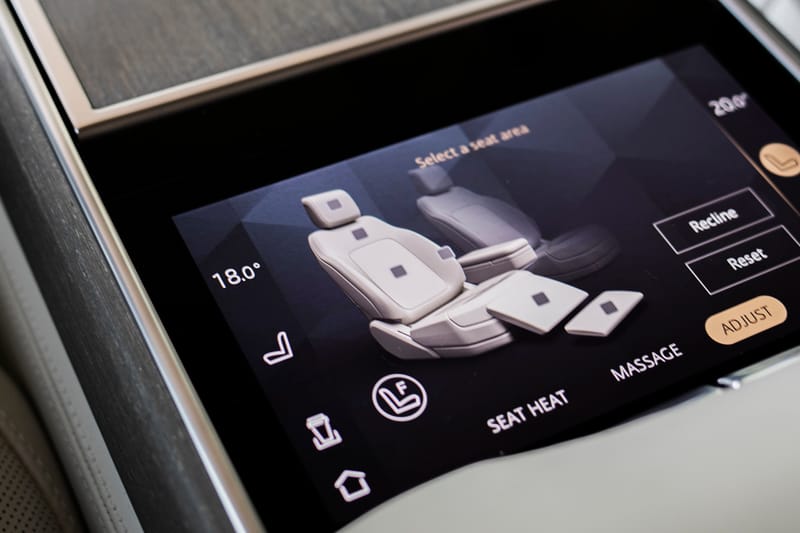 Eric Brain/Hypebeast7 of 8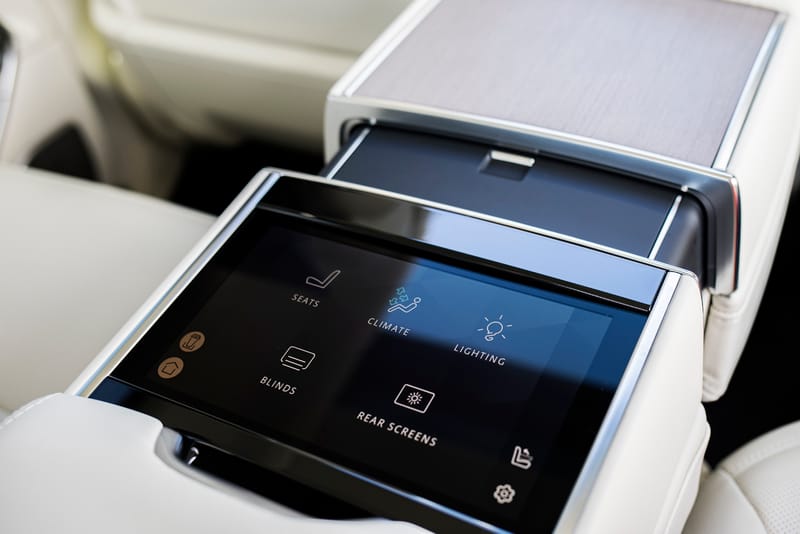 Eric Brain/Hypebeast8 of 8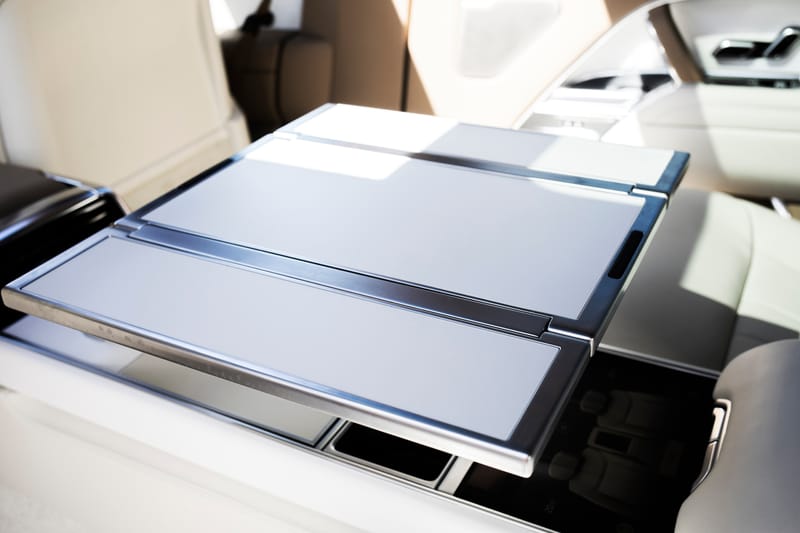 Eric Brain/Hypebeast
What's impressive about all of this is that the Range Rover manages to serve its occupants this level of luxury in three modes: relaxed driving, all-systems-go motion, or off-roading. 
It's exactly what the Range Rover should do – everything. From HYPEBEAST's test drive it was clear to see how the marque continues to reset the benchmark for an all-encompassing, do-anything luxury car (although it's unlikely any owners will ever take their $200,000 USD 4×4 off-roading). 1 of 2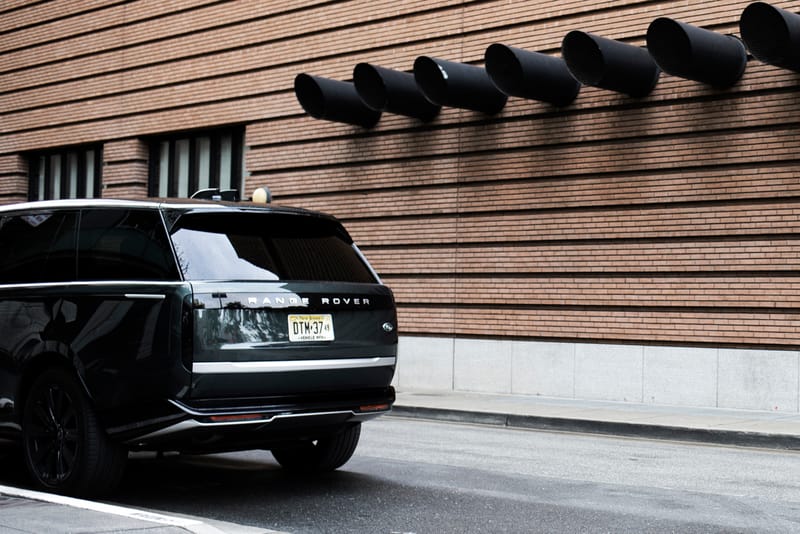 Eric Brain/Hypebeast2 of 2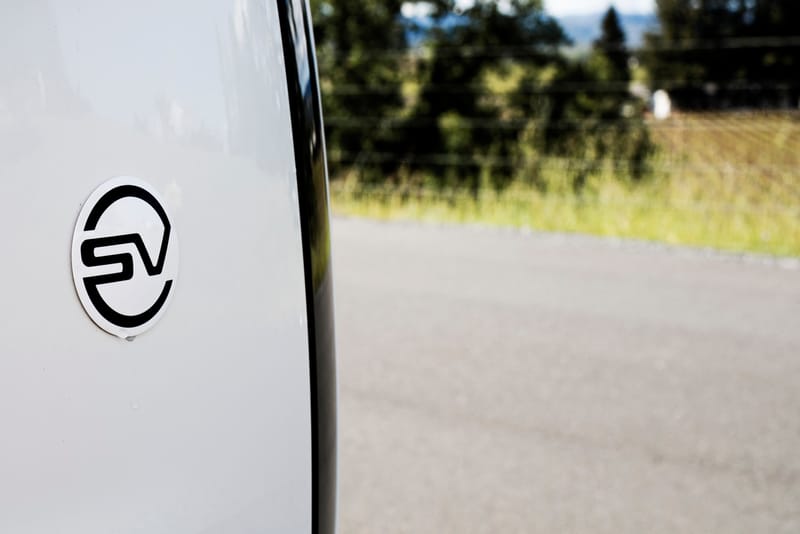 Eric Brain/Hypebeast
What was specifically interesting to us was Range Rover's promise of a more engaging driving experience. Naturally, we stuck the car immediately in its sportiest mode to test out its V8 engine to the fullest potential. Now with the engine, suspension, handling and braking ramped up to their harshest settings, it was surprising to experience how – even in this form – the Range Rover maintained grace. A pleasant engine growl heightened the experience while rear-wheel steering allowed for tighter high-speed turn-ins, making the SUV feel much more nimble than its predecessor and that bit more driver-orientated.
It's quite difficult to sum up the new Range Rover without being vague. Quite simply, it's perfect. Its looks are familiar yet modernized and the ride comfort and driving capabilities are second to none. The only caveat here is that this new 2022 model is the most expensive Range Rover from the factory ever, starting at $104,500 USD and escalating to $218,300 USD before options (which sits at $265,000 USD fully-specced). But when something is as flawless, as well-rounded as this, price becomes a secondary factor. Life-long fans of the Range Rover brand will undoubtedly exchange their fourth-generation model for the new fifth iteration (as the marque has a customer return rate of around 70%), and the marque has nothing to worry about in terms of competitors. More sophisticated than a Bentley Bentayga, less ostentatious than a Rolls-Royce Cullinan, and cheaper than both while the Range Rover dominates in all areas makes for a no-brainer.
Source: Read Full Article