Sole Mates: SneakerDenn and the Nike Dunk "Goldenrod"
Dennis Mazur, otherwise known by his 36,000 Instagram followers as SneakerDenn, is Dunk-mad. But for him, unlike many recent Dunk collectors, it's all about the original
Sneakerdenn
HYPEBEAST: How did you get into sneakers?
SneakerDenn: I was always into footwear but without any cultural background. Nothing was related to Jordan or Nike, I just loved shoes. Whenever I went shopping with my parents it was the first thing I'd want to get, but I didn't grow up in any kind of "scene." Growing up in Paris, there wasn't any particular love for sneaker culture in my school for example — everyone wore what was cool at that moment, like Stan Smiths or the PUMA Suede. I've always had an interest in it, but I didn't have the cultural knowledge growing up.
When I really got into it full-on was, actually, very recently — maybe two or three years ago. One of my best friends was a big Jordan guy and another one on my basketball team sent me the interest for Jordans, little by little. Two years ago I lived in Camden, London, and there's size?, Offspring, Office and stuff like that, and every time I'd go into university I'd walk by these shops, and that definitely affected me — every day I'd check in and see what they have, and that grew my interest. 
Once I was in, that's the addictive part.
Did moving to London change your perspective on sneakers?
It wasn't just London itself, but streetwear is bigger in London than Paris. The feeling from people I'm around… It would have happened anywhere, but I needed an introduction to it. 1 of 3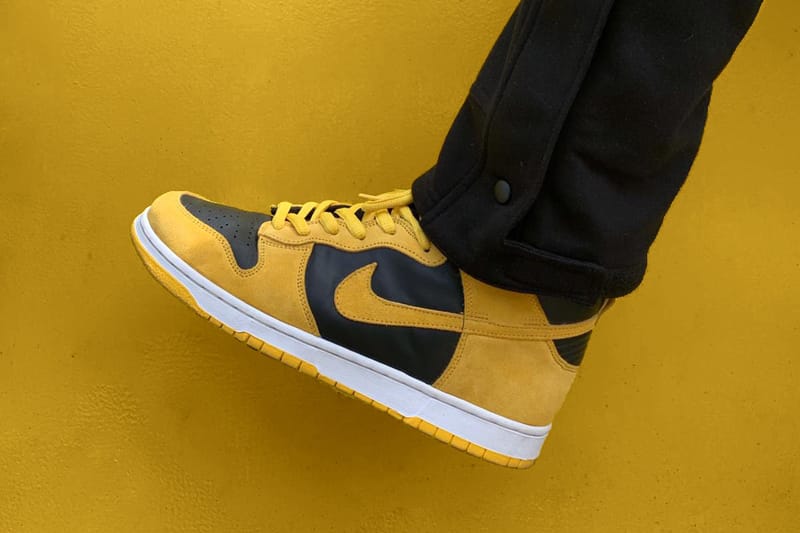 Sneakerdenn2 of 3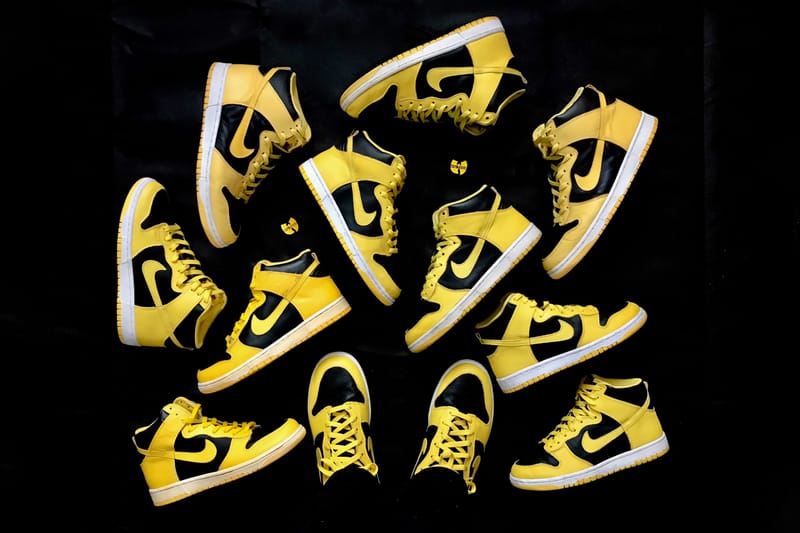 Sneakerdenn3 of 3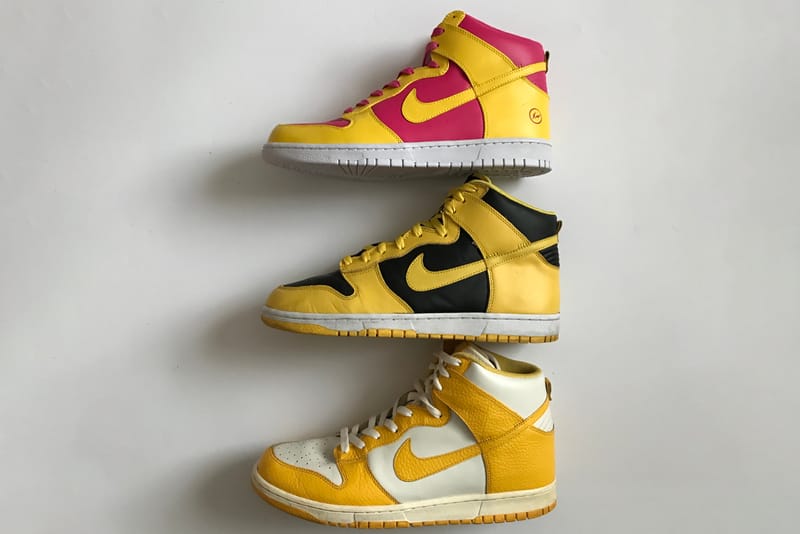 Sneakerdenn
With that in mind, how did Dunks rise to importance for you?
I got into Jordans and then I stumbled across Dunks — it's the same thing where I wasn't knowledgeable on them at all. They're very similar to Jordan 1s, but everyone was wearing Jordan 1s and Dunks, you know, no one really paid attention to them. 
I started doing research on them, and then rumors about the Off-White™ x Nike Dunk collaboration came in 2019 about the three Dunks. They're so likable and similar to Jordan 1s, there's no way people aren't going to be interested in them. So I'd say six months before the majority of people started being into Dunks, I really did my research every day on eBay and other sites to find Dunks for crazy cheap — the majority of people selling them weren't resellers, they just had them in their closets for years and didn't know there's a market for them.
There's been such a Dunk resurgence (and resell boom) in recent years — what do you think about this? 
Just seeing how much Nike is releasing, I find it crazy. They're not only retroing colorways but retroing them twice in the space of a couple of months. Low tops, high tops, I think it's a shame to — well, there are two sides.
Historically, Dunks were the people's shoe, it's always been affordable and accessible. On that side, it makes sense to make Dunks so obtainable to everyone. But on the other hand, you could make it in a more subtle way — be more creative. 
SB is great right now, they're doing new stuff and being innovative, but regular Dunks… I like the ones that are different but inspired by the past, but those very basic ones they're just pumping out without any creativity, I think that's a shame because it's becoming mass-consumed and there's no nod to history. 1 of 3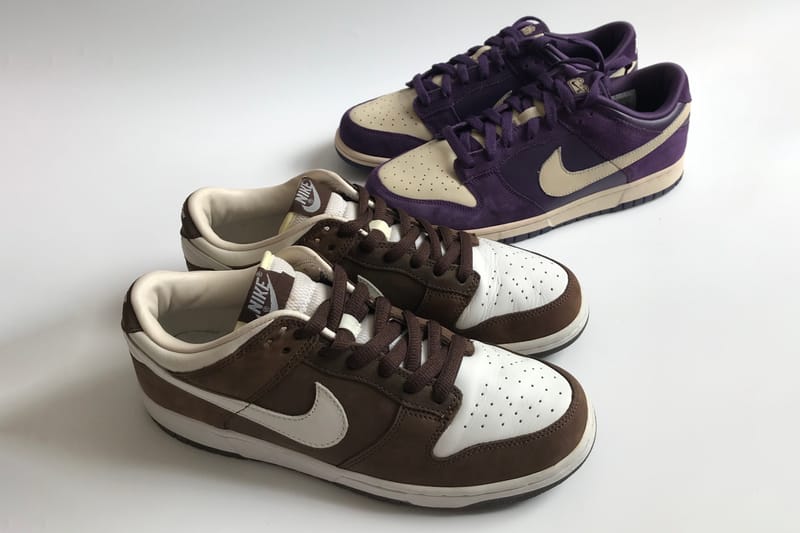 Sneakerdenn2 of 3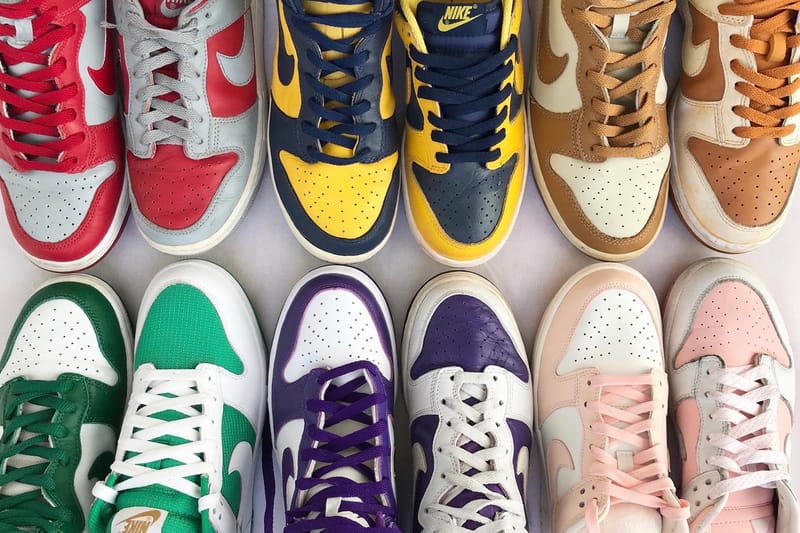 Sneakerdenn3 of 3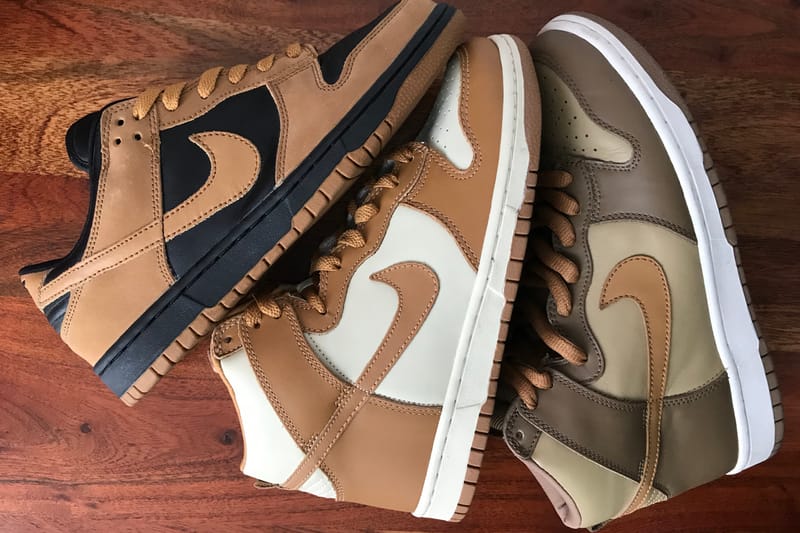 Sneakerdenn
Aside from the obvious fact that Dunks and SB Dunks are different, what makes them different for you?
Historically, SB came way after the Dunk, around 2002. It was designed for skateboarders, so it has a different shape to it, a different tongue… I'd say the main difference is that SB has always been more collectible, the colorways are crazier and more unique, there have always been people paying attention to SBs than normal Dunks, just because of their uniqueness. 
"Dunks are probably not forever, I think there's maybe one more year to it."
Regular Dunks have been even more under the radar than SBs because it goes back to basketball of the 1980s. I think the majority of sneaker consumers don't know [that], a lot of people still make the confusion of seeing a Dunk and thinking it's SB, and it's not. Because there was that gap in knowledge and interest for regular Dunks, that's why I really focus on them [over SBs]. 
I'm starting to appreciate SBs a bit more, but from a purely shape or color perspective, I prefer regular Dunks. I find them cleaner, sleeker, classic, and SBs are harder to wear, for me.
You're particularly partial to the Nike Dunk "Goldenrod," which is what you wanted to spotlight in your Sole Mates. Why?
Nike retroed this in September 2020, but for some reason… Nike doesn't even call the Dunks what they could call them. This one was called "Varsity Maize." Why not call it the "Iowa" or "Goldenrod?" That would educate people. 
When I'm asked if I'm a reseller or a curator, obviously it's technically resell because there's the buying and selling of sneakers, but a big part of my Instagram page is also selling, buying, but with knowledge and passion, education as well… There's so much history in Dunks, so many rare pairs that were released in the 2000s and '10s, the fragments came back — a lot of people don't know they actually came out in 2010. 
There's a lot of knowledge to share. I also curate, because not just any Dunk is interesting (there have been hundreds), that's why I think it's interesting to focus on. I still, to this day, find and receive amazing colorways I've never had or nobody's barely seen, so it's interesting to share that history. 1 of 2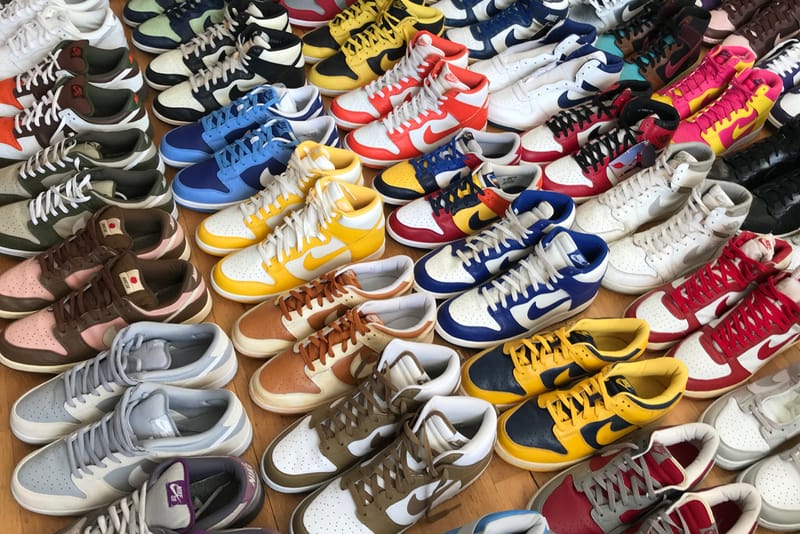 Sneakerdenn2 of 2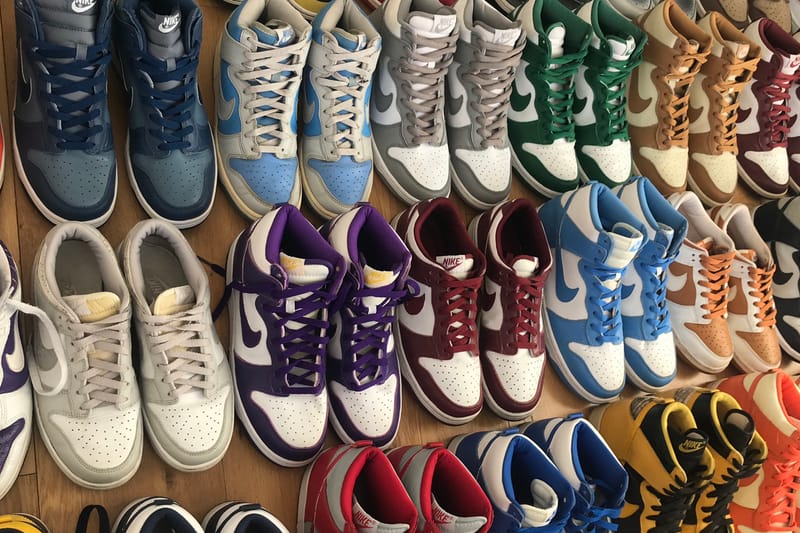 Sneakerdenn
What specifically about the "Goldenrod" brings this journey altogether?
When I started getting into Dunks, the first ones I was into were the "Be True to Your School" Dunks. It makes sense because that's the original, the one with the most history to them, and I think my two favorites were the "Syracuse" and the "Goldenrod." 
Why the "Goldenrod?" I still don't really know the answer. But in 2016, which was the last time Dunks were retroed properly, they retroed every "Be True to Your School" except the "Goldenrod," for some reason! When I started looking for these Dunks, I noticed that the "Goldenrod" was the hardest to find because of all of them, they last released in 2007 in the "Vintage Pack," which is also very hard to find. 
The last general release was 2003, so there was always that rare aspect to the "Goldenrod." Also, I think it's such a powerful colorway — "Syracuse" or "Kentucky" with the white, it's classic and you combine that more often, but the "Goldenrod" contrasted yellow with black, it's so unique. 
You've had so many Dunks in your possession, how do you get hold of them all?
There's no real secret. I spend hours and hours on different websites and eBay and other equivalents, finding these pairs, researching, curating, because not everything you find is worth buying. You have to be picky. 
When I started I didn't have any facts to support my decisions, it was like "I like this, so there must be [other] people who like this." That's why I love doing it, because I buy what I like. 
What does the future of the Dunk look like?
Dunks are probably not forever, I think there's maybe one more year to it — the "Dunk Craze" — and then there's going to be something else. I'm interested in developing my own separate brand and express myself, [so I don't] rely on the Dunk trend.
Source: Read Full Article