Zoey Deutch Is the Most Disliked Person in the World in "Not Okay"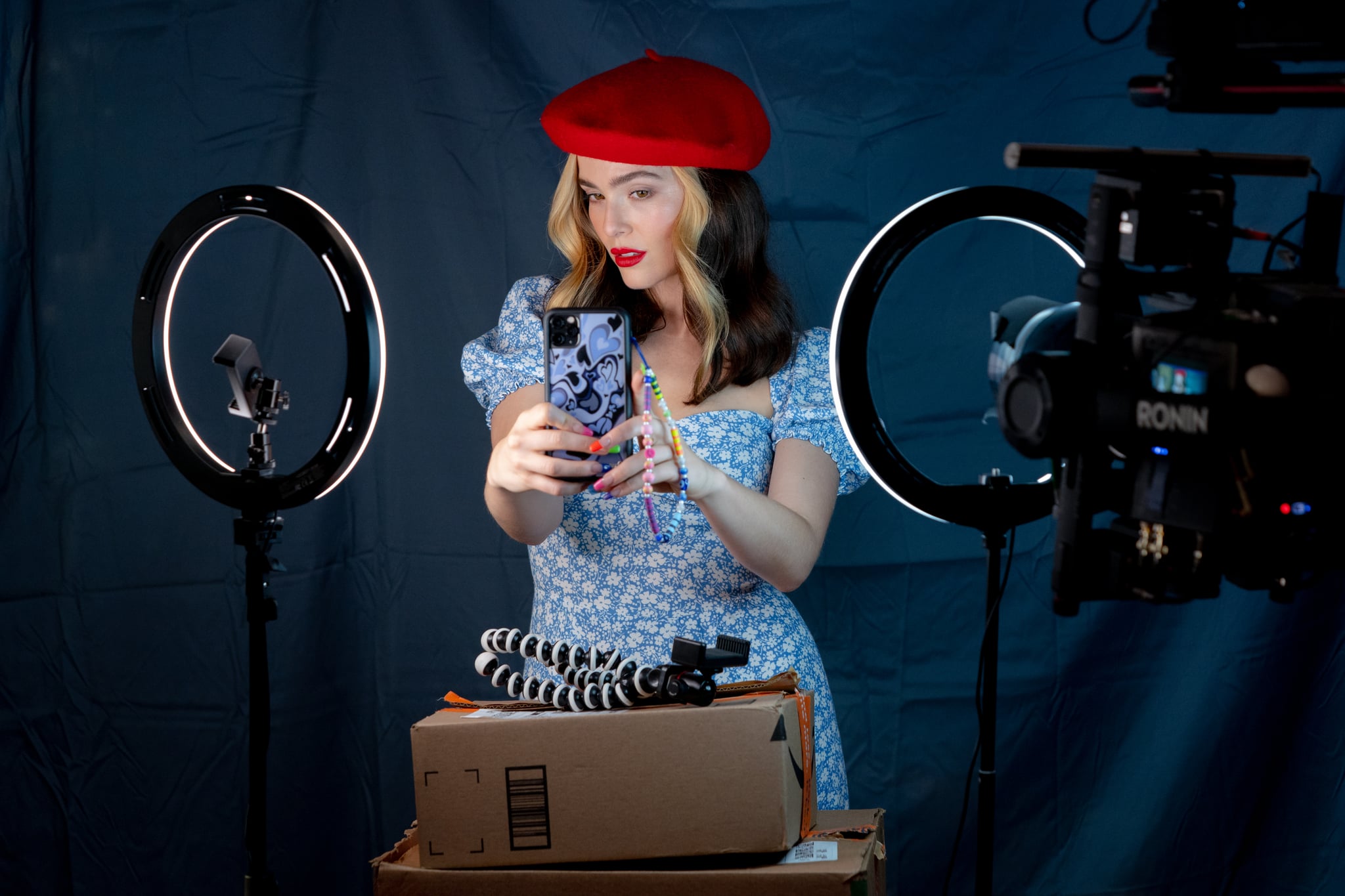 Image Source: Fox Searchlight
The trailer for Fox Searchlight's upcoming movie "Not Okay" kicks off with a hilarious warning. "This film contains an unlikeable female protagonist. Viewer discretion is advised," a voice says as a giant red warning sign fills the screen.
The claim definitely seems true in the teaser, which dropped on June 21. Zoey Deutch stars as Danni, an influencer who's gone viral for all the wrong reasons. "Have you ever wanted to be noticed so badly, you didn't even care what it was for?" Danni asks in voice-over. We also see shots of people all over the internet dragging Danni and her behavior.
Fox Searchlight has shared the following description for the movie: "Danni Sanders (Zoey Deutch), an aimless aspiring writer with no friends, no romantic prospects and — worst of all — no followers, fakes an Instagram-friendly trip to Paris in the hopes of boosting her social media clout. When a terrifying incident strikes the City of Lights, Danni unwittingly falls into a lie bigger than she ever imagined. She 'returns' a hero, even striking up an unlikely friendship with Rowan (Mia Isaac), a real trauma survivor dedicated to societal change, and scooping up the man of her dreams Colin (Dylan O'Brien). As an influencer and advocate, Danni finally has the life and audience she always wanted. But it's only a matter of time before the facade cracks, and she learns the hard way that the Internet loves a takedown."
"Not Okay" is written and directed by Quinn Shephard. The movie marks Deutch and O'Brien's onscreen reunion after their 2021 film "The Outfit." Here's everything we know so far about the forthcoming movie.
"Not Okay" Trailer
"Not Okay" Release Date
"Not Okay" will be released on Hulu on July 29.
"Not Okay" Cast
In addition to Deutch, O'Brien, and Isaac, the cast also includes Karan Soni, Embeth Davidtz, Brennan Brown, Nadia Alexander, Tia Dionne Hodge, Negin Farsad, Sarah Yarkin, and Dash Perry.
Source: Read Full Article