3 Tips For Safely Flying During the Coronavirus Pandemic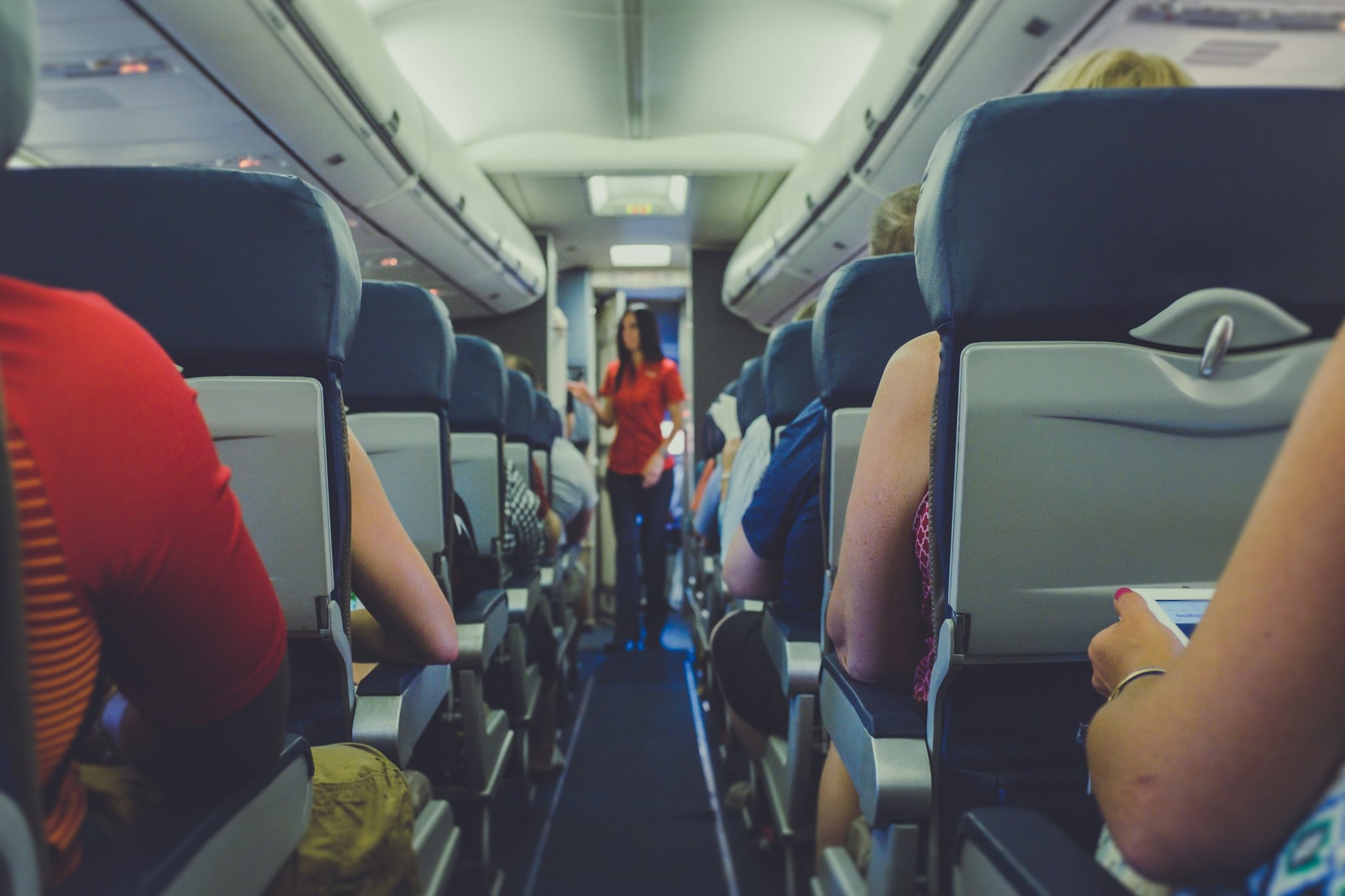 Who else gets excited when they hear the words, "This is your captain speaking. Flight attendants, please prepare for takeoff"? Traveling and taking vacations has always been compelling, but since the start of the COVID-19 pandemic, it (rightfully) hasn't been the same. Small getaways, moving, and traveling home to be with family are just a few reasons people are getting on planes, but with the new Omicron variant, is traveling safe to do at all? According to the Senior Director of the System-wide Special Pathogens Program at NYC Health and Hospitals, Syra Madad, traveling doesn't have to be completely avoided altogether.
"Vaccination plus COVID-19 prevention measures are our best strategy. This includes getting fully vaccinated and receiving your booster dose if eligible, getting tested before any gatherings, wearing a mask inside when around others, and opening windows or doors for better ventilation. When flying, be mindful when you remove your mask for food or beverage. It's best to stagger your snack when others are done and masked again." Madad said to POPSUGAR via email.
POPSUGAR also spoke with a flight attendant for a major airline who wishes to remain anonymous about what you can do to have the safest flight possible. Keep reading for her tips, as well as recommended health and safety guidelines, ahead.
Source: Read Full Article