Amanda Seyfried Singing Taylor Swift Is the Most Fetch Thing To Happen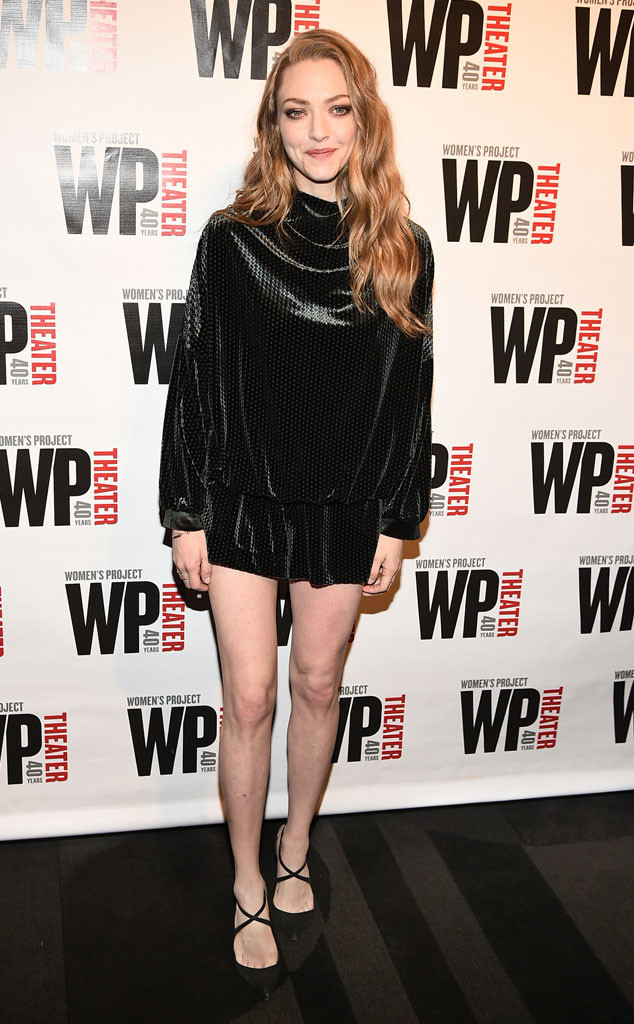 Theo Wargo/Getty Images
Two people who were personally victimized by Regina George are now speaking up. Or rather, belting out.
Mean Girls stars Amanda Seyfried(Karen Smith, duh) and Ashley Park (Broadway's Gretchen Wieners) recently teamed up at the Williamstown Theatre Festival in Massachusetts for the most fetch performance ever of Taylor Swift's hit, "Mean." And even though they dared to wear pink when it wasn't a Wednesday, we'll let it slide. After all, at least they didn't choose sweatpants!
"To the Regina George's out there," Ashley wrote on Instagram, "Be nice! Xo, Gretchen & Karen."
The Plastics kicked off their duet singing the well-known lyrics to the 2010 anthem. But not even our ESPN or something could have predicted what happened next. "Someday, I'll be singing with Amanda Seyfried," Ashley sang before Amanda joined in with, "Somebody I'll be fetch enough so you can't hit me."
Yes, they cracked us (up) and changed the words.
But wait, it only gets better.
"I walk with my head down 'cause I kissed my cousin and I'll never impress you," Amanda crooned. "I just want to feel OK again." Cue the coughs and "I'm sick" excuse.
Chimed in Ashley, "Boo, you whore."
We get why people are so jealous of them. After all, they can't help it that they're popular and so talented. Before transitioning into Lily Allen's "F–k You," they made just one more grool reference to the 2004 flick.
Together, they belted out, "All you are is mean and a liar and pathetic and a fugly slut and mean."
Watch the entire video above because it's just, like, the rules of feminism. And, we promise it'll make you happier than any cake filled with rainbows and smiles.
Source: Read Full Article