Heres What Sasha Obamas Real Name Really Is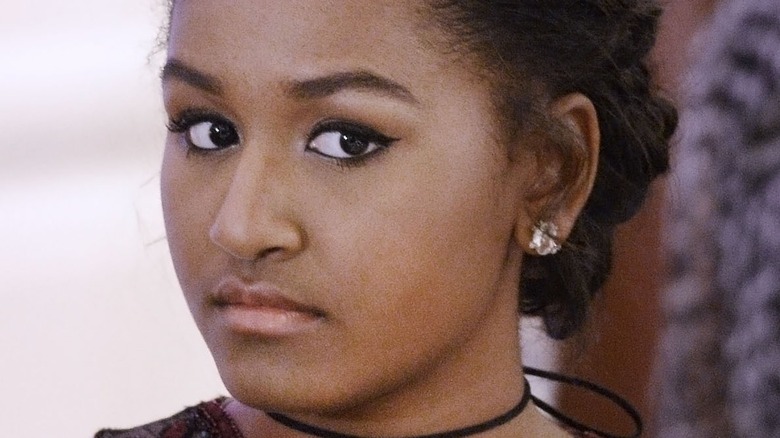 Sasha and Malia. Those two names go together like butter and bread. For eight years, they were America's first daughters while their father, Barack Obama, served as president. As of this writing, each girl is a college student. Older sister Malia attends Harvard University (via Town & Country), where their father went to law school and became the first African-American editor of the Harvard Law Review. Younger sister Sasha chose the Midwest for college and attends the University of Michigan (via People).
Americans remember Sasha Obama as the tiny little girl cheering on her daddy smiling at the crowd when he became the first African-American ever elected to the U.S. presidency in 2008. Some even remember her from 2004 when (pre-presidency) her father was sworn in as a senator — a 3-year-old Sasha attended the ceremony. She's been in the American consciousness for most of her life, but many people don't even know the young woman's real name.
Sasha Obama is named for family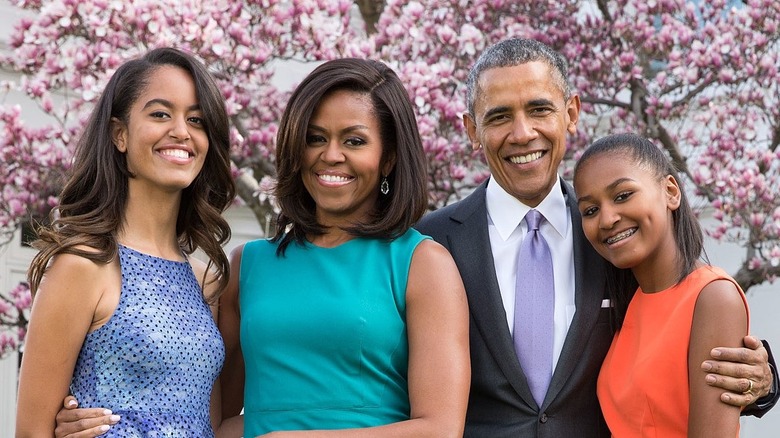 Natasha Marian Obama was born on June 10, 2001, in Chicago, and her parents nicknamed her Sasha for short. Her middle name, Marian, is for her grandmother Marian Robinson, Michelle Obama's mother, who lived with the family in the White House during Barack Obama's eight years in office. Although they suffered through a meningitis scare with Sasha before she was ever thrust into the global spotlight, she grew up healthy, attending pre-school at The University of Chicago Laboratory Schools and then Sidwell Friends School in Washington, DC until her college years (via Biography).
In fact, most people didn't realize her name was really Natasha until she was 15 and out of the White House. The teen started working at Nancy's Seafood Restaurant on Martha's Vineyard for the summer in 2016 and used her real name on her paperwork, according to NY Daily News.
Three years later, the Obamas dropped Sasha off to start college life in 2019, but like so many other college students, she was back with her parents by 2020 when the world shut down due to the coronavirus pandemic. When Sasha Obama started her fall semester, Michelle felt like so many mothers feel at that momentous time in life, telling People: "It was of course a little emotional to drop Sasha off at college. It's an adjustment to see each other for a weekend here, a holiday break there, but the moments we do spend together feel extra special because of it."
Source: Read Full Article