Lashana Lynch Makes History With 007 Role for Bond 25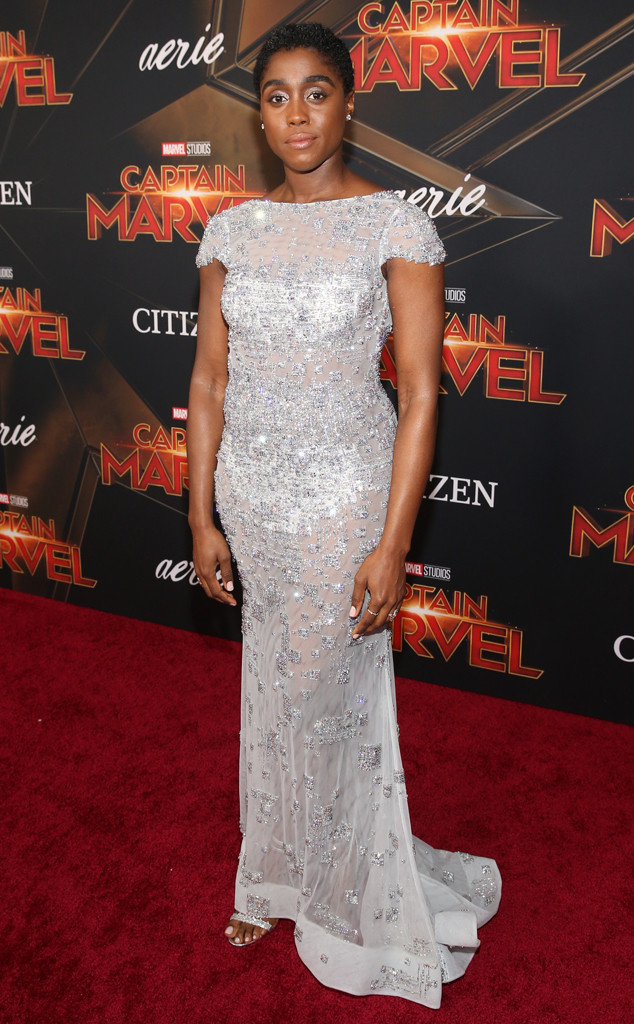 Jesse Grant/Getty Images for Disney
Congratulations are in order for Lashana Lynch!
According to The Mail on Sunday, the 31-year-old actress will play 007 in the new James Bond film.
While Daniel Craig will reprise his role as Bond in the upcoming (and currently untitled) movie, Lynch will come in as a new secret agent and take over his famous codename.
Per the publication, fans learn Bond has retired from the agency at the start of the movie. However, he is reportedly called back for duty to help deal with a new crisis.
"There is a pivotal scene at the start of the film where M says 'Come in 007', and in walks Lashana who is black, beautiful and a woman," a "movie insider" tells the outlet. "It's a popcorn-dropping moment. Bond is still Bond, but he's been replaced as 007 by this stunning woman."
While the source says Bond is "sexually attracted to the new female 007 and tries his usual seduction tricks," he is "baffled when they don't work." The insider also claims that the term "Bond girls" has been removed from use and replaced with "Bond women."
"This is a Bond for the modern era who will appeal to a younger generation while sticking true to what we all expect in a Bond film," the insider later adds. "There are spectacular chase sequences and fights, and Bond is still Bond but he's having to learn to deal with the world of #MeToo."
If The Mail on Sunday's reports are true, then Lynch, who recently appeared in Captain Marvel, would be the first black and first female star to take on the 007 role.
The movie is written by Phoebe Waller-Bridge, who recently discussed Bond's relevancy in today's world during an interview with Deadline.
"There's been a lot of talk about whether or not [the Bond franchise] is relevant now because of who he is and the way he treats women," she told the outlet back in May. "I think that's bollocks. I think he's absolutely relevant now. It has just got to grow. It has just got to evolve, and the important thing is that the film treats the women properly. He doesn't have to. He needs to be true to this character."
She also expressed her desire for the characters portrayed by Lynch and her co-stars to feel "like real people."
"I just want to make sure that when they get those pages through, that Lashana, Léa [ Seydoux] and Ana [De Armas] open them and go, 'I can't wait to do that,'" Waller-Bridge, who is the second woman in Bond history to be credited on a script, told Deadline. "As an actress, I very rarely had that feeling early in my career. That brings me much pleasure, knowing that I'm giving that to an actress."
The 25th film in the franchise will also feature Rami Malek, Billy Magnusse, David Dencik, Dali Benssalah, Ralph Fiennes, Rory Kinnear, Ben Whishaw, Naomie Harris and Jeffrey Wright.
Don't miss E! News every weeknight at 7, only on E!
Source: Read Full Article