Man Who Confronted Suspected Sexual Predators Killed While Accusing Teen of Being Pedophile, Police Say
Known as "Boopac Shakur," Robert Wayne Lee posed as teenage girls online before confronting suspected pedophiles on video.
A man known for pursuing suspected child predators was killed during a confrontation with a teen he allegedly accused of being a pedophile.
Robert Wayne Lee, 40, was shot during a dispute with two teenagers on Friday night in Oakland County, Michigan. According to Oakland County Sheriff's Office, Lee — who went by the name "Boopac Shakur" — was known for his work attempting to lure and confront sexual predators, sometimes leading to arrests.
"Lee poses as a 15-year-old girl online. His one-man crusade has led to the arrest and criminal charges being filed against several men. He has also mistakenly identified someone as a sexual predator who was not," the Sheriff said in a press release.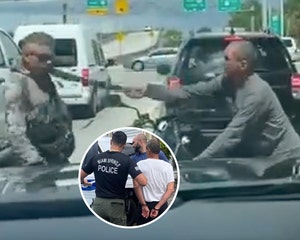 Florida Man Wields Machete In Shocking 'Road Rage' Attack Caught on Video
On Friday night, he allegedly "confronted" two teenagers — aged 17 and 18 — at a restaurant. Per authorities (via CNN), he accused one of them of being a pedophile before punching him. That teen reportedly pulled out a knife, while the other shot Lee.
"The situation rapidly escalated and one of the suspects fired a pistol, leaving the victim fatally wounded," said Sheriffs; Lee later died from his injuries at the hospital.
While the two teens fled and a K-9 search of the area was initially unsuccessful on Friday night, they were arrested on Saturday afternoon. "Detectives are expected to turn the case over to prosecutors for charges on Sunday or Monday," said police; TooFab has reached out to the prosecutor's office for comment. The suspects' names have not been released.
"While we certainly understand his desire to hold child predators accountable, many times well intentioned individuals who engaged in this don't know the standard of evidence required for convictions and often underestimate the potential for violence confronting a suspected predator," warned Sheriff Michael J. Bouchard. "They feel trapped and often lash out violently. When we have arrested predators in such circumstances, they have rammed police cars and exhibited other violent behavior in attempts to escape."
Lee had more than 12,000 followers on Facebook and another 53K on Instagram, where he regularly posted videos showing him confront men he accused of being predators and pedophiles. In some of the videos, the men are apprehended by police during the confrontations.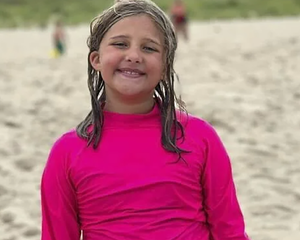 Suspect in Missing 9-Year-Old Girl Case Left Fingerprints with Ransom Note in Family Mailbox
Source: Read Full Article