Prince William and Kate Middleton Are Taking a Break Right Now — Here's Why
Even working royals deserve a break sometimes. In fact, theyprobably need it more than the rest of us.
Prince William and Kate Middleton certainly haven't beenshirking responsibilities in recent months. It canbe exhausting trying to keep up with these two — from officialappearances to spearheading charities and other do-gooder causes, their scheduleis enough to make the most energetic person very tired.
https://www.instagram.com/p/Byc5la9Fn2A/
But there's good news for the Duke and Duchess of Cambridge.After months of nonstop events and appearances, this family of five will be takinga significant break for the remainder of July and August before comingback strong in September.
Prince William and Kate Middleton looked more in love thanever at Wimbledon
Most recently, Prince William and Kate Middleton shockedfans by making a surprise appearance at the men's finals at Wimbledon. Royalcommentators were delighted to see that these two looked especially joyful andin love, with coordinating outfits and matching smiles on their faces.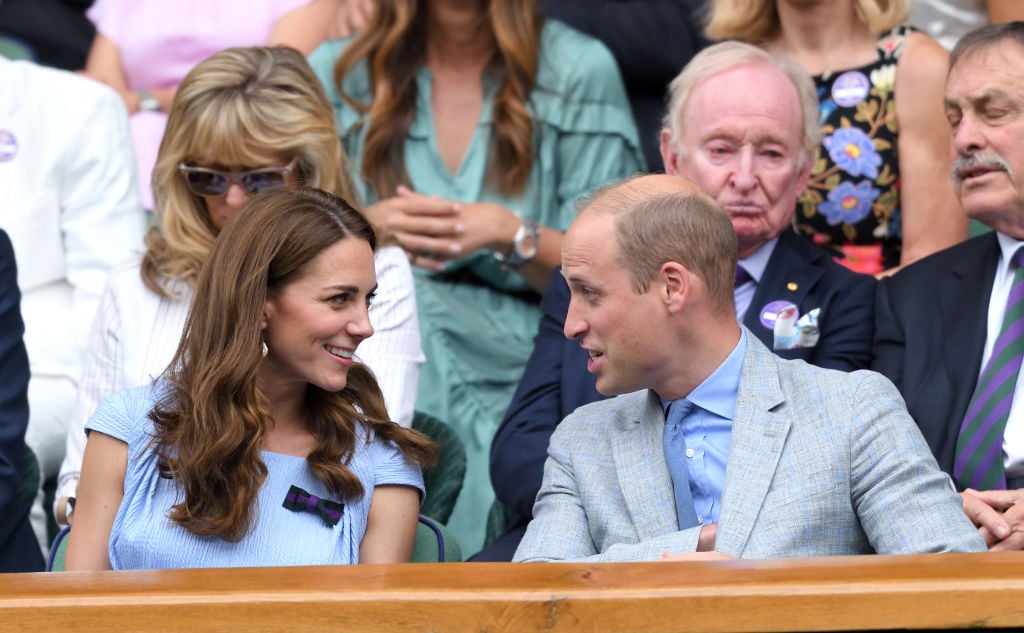 This all flies in the face of recent rumors of infidelity.If anything is going to kill the rumors that Prince William cheated on his wifewith her former friend Rose Hanbury, it's their body language and demeanor in recentweeks.
Rumor has it that the Duke and Duchess of Cambridge willhave a 'staycation'
Prince William and Kate Middleton can certainly afford totake their entire family on a tropical getaway for their summer vacation ifthey want to. In the past, they've jetted off to Greece and the Caribbean, to namea few.
But according to reports, they'll be enjoying their break closerto home and relaxing at Kensington Palace instead. They might also head totheir country home Amner Hall in Norfolk (though don't expect them to host anydinners with Rose Hanbury).
https://www.instagram.com/p/BxqMgq0FOcA/
You'll see less of the royal couple this summer
With summer in full swing, these two hard-working royals have scheduled well-deserved downtime that they plan to enjoy to the fullest along with their children Prince George, Princess Charlotte, and Prince Louis. However, they are expected to make an appearance at the inaugural King's Cup sailing regatta in early August. They might also host private events at home during their extended break.
The couple is gearing up for a whirlwind fall seasonincluding a highly anticipated and historically significant royal visit to Pakistan.The British royal family hasn't visited this South Asian country for 13 years.
The Cambridge children are already enjoying the summer
Unlike their busy parents, theroyal kids have already been indulging in a bit of summer fun this year. PrinceGeorge and Princess Charlotte were photographed having a blast at the EnglefieldSummer Fete, where onebystander told People, "They were having such fun going fromstall to stall, playing on all the games. George did pretty well at the'crockery smash' stall. He looked very pleased with himself."
The onlooker continued,"They were so cute, and Charlotte particularly was very friendly, politelysaying hello to other children. George was running around, exactly like all theother children."
The Cambridge kids will likely be even more excited oncetheir parents are home to enjoy all these fun and games together as a family!
Source: Read Full Article