The Heartbreaking Reason This AGT Contestant Is Turning Heads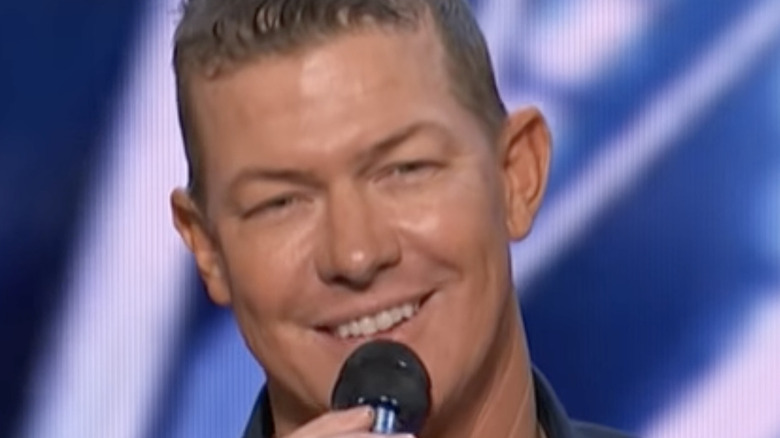 The hit competition series "America's Got Talent" is well-known for discovering some of the greatest performers in the country. For over 10 years, per IMDb, the weekly talent show has awed audiences and judges alike as well as inspired many fits of laughter. 
However, while the competition skews toward light-hearted entertainment, on occasion an act will step on stage and move the audience to tears. During the show's July 6 episode, singer Matt Mauser performed a cover of Phil Collins' song "Against All Odds (Take A Look At Me Now)," according to CNN.
Matt chose the song to pay tribute to his wife Christina Mauser who died on January 26, 2020. For those who may not recognize her name, Christina was a basketball coach at the Mamba Sports Academy and was killed in a helicopter crash alongside Kobe Bryant, his daughter Gianna Bryant, and six other people. 
Before beginning his heartbreaking performance, Matt explained that he was married to Christina for 15 years and shared three beautiful children with her. His ballad resulted in a unanimous "yes" from the judges and an uproar of support. Reflecting on his performance, Matt spoke to People about his experience on "AGT."
Matt honored his late wife Christina with a heartbreaking tribute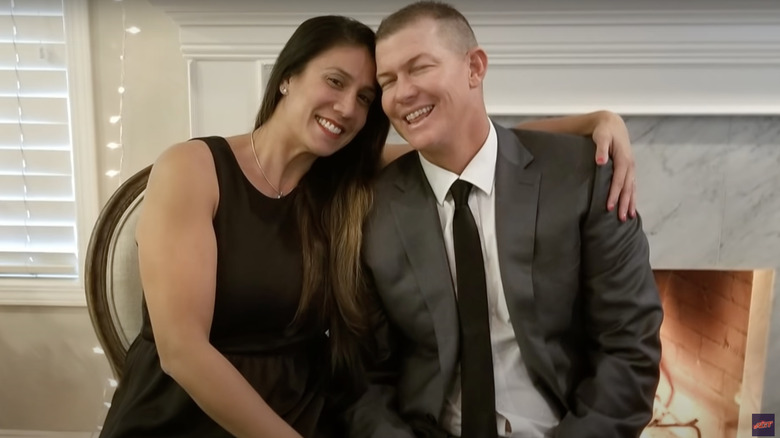 In an interview with People, Matt Mauser revealed that he decided to audition for "America's Got Talent" for his three children Penny, Thomas, and Ivy. 
Matt explained, "They are my whole world and I wanted to show them that you have to keep moving forward despite tragedies in life. I want them to look back in 20 years and think 'Dad didn't give up, Dad fought.'" Before losing Christina, Matt had a "dreamy life" with the basketball coach. The proud dad told "AGT" host Terry Crews, before his audition, "She was just this very humble, powerful, beautiful human being."
The singer told People that if he wins the competition he intends to use the prize money for good. Matt is hopeful "AGT" will stir up support for his wife's charity, the Christina Mauser foundation, which provides college scholarships for female athletes. He said, "If I were blessed enough to win the show, 100% of my earnings would go to Christina's foundation. Christina loved nothing more than to empower young females in life so this is a great way to keep her legacy alive."
Source: Read Full Article