The Subtle Way Prince Harry Honored His Mother Princess Diana at Archie's Christening
After months of waiting for newphotos of baby Archie Harrison, we finally have some new snapshots to gushover. The Duke and Duchess of Sussex just released photos from their first son'sbaptism, which was held on July 6th at Windsor Castle.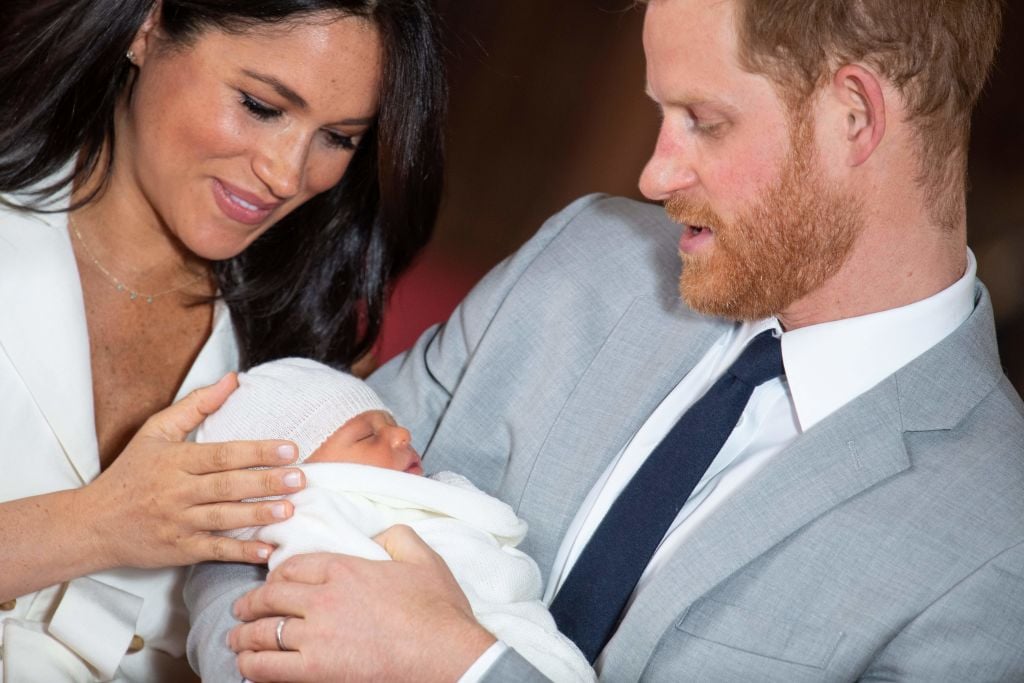 Prior to the event, we already knew that Prince Harry andMeghan Markle were planning to have an intimate, private affair with about 25guests present. It's not that strange for royal family members to keep christeningsprivate but their decision did draw plenty of criticism from the public. Also,people were annoyed to find out they'd never discoverthe identity of Archie's godparents.
But their anger quickly melted once the photos were releasedthrough the Sussex's Instagram account. That's because once again, Prince Harryand Meghan Markle madea sweet tribute to the late Princess Diana on this momentous day.
The baptism photos were stunning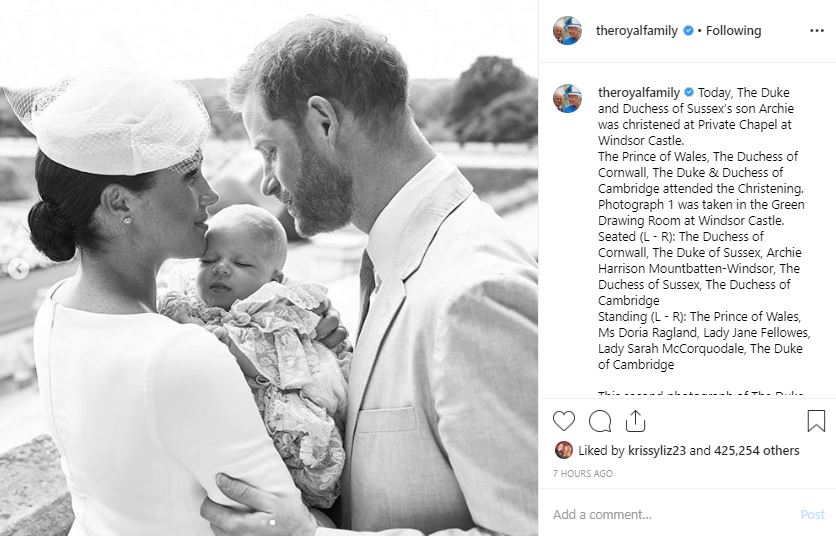 Though they wanted a private event, the Duke and Duchess ofSussex promised that they'd be releasing photographs of the event which werecaptured by their favorite photographer Chris Allerton. He's the same personwho snapped the first photos of Archie after his birth and took pictures atPrince Harry and Meghan Markle's wedding.
But there's one small details in the photo that royal fans immediatelylatched onto. In the posed family portrait, several predictable faces werepresent — Prince William, Kate Middleton, Prince Charles, and Camilla ParkerBowles were there, for example. Queen Elizabeth didnot attend the event as she had a prior commitment.
The two other women in the photo were Princess Diana'ssisters
https://www.instagram.com/p/BzlHhZylvwT/
Since Prince Harry couldn't have his mother at the baptism,he picked the next best thing — her sisters. It was a poignant moment when everyonerealized that the two mystery women in the royal family photo were in fact Lady Jane Fellowes and Lady Sarah McCorquodale.
No doubt Princess Dianawould have been pleased to have her family included in such a momentous day forher grandson.
This isn't the first timethe Duke and Duchess of Sussex honored Diana
There was another nod toPrincess Diana recently on Mother's Day when Prince Harry and Meghan Markleposted a sweet tribute and poem about the amazing work of moms. They included aphoto of infant Archie's feet set against a field of forget-me-nots,which were Princess Diana's favorite flower.
https://www.instagram.com/p/BxXS3l4pz2j/
Ever since having hisson, Prince Harry has been vocal about missing his mother morethan ever. During a bike ride with a former soldier, the Duke of Sussexspoke of missing his mom more than ever since becoming a father. "One of the things he said on that bike ride,he said 'I realized a mother is security and I realized that when I lost mymum, I lost that security and a son needs that'," editor Michelle Tauber explained.
Princess Diana would be so proud of Prince Harry
https://www.instagram.com/p/ByxRc1hlo6Y/
Prince Harry is taking acue from his mother with how he plans to raise his son. According to his wordsand actions, both the Duke and Duchess of Sussex are trying to give Archie asclose to a normal life as possible. They want him to grow up humble, just likePrincess Diana wanted for her own children.
There's no doubt that PrincessDiana would be so proud of her son right now!
Source: Read Full Article